02/08 Birthday - Zodiac Information
February 8th Zodiac
Date: February 8th
Zodiac Sign: Aquarius
Color: Persian Rose
In One Word: Safety
Shape: Hyperbola
Strength: Fiery Heart
Weakness: Hasty
Most Compatible With: Libra

There is a feisty energy to the 8th of February that seems to distance these individuals from their true emotional nature, and makes them warriors for the right causes. They will be marked by Mars, and the purity of fire burning in their hearts and their destiny depend on their ability to see the world as tender and supportive enough.
February 8th Horoscope
(Pluto) – MARS – (Pluto) – MOON
When Mars combines with the Moon, we often have a situation that might be too rough to handle and a person who evokes emotional hurt in their lifetime. Those born on the 8th of February feel things in the material world intensely and profoundly, and differ from other Aquarius representatives with their emotional capacity and lack of detachment from the world through intellectual work. Although they are still strongly connected to the field of ideas, it seems to be their second destination, and they won't reach it until they resolve emotional issues that weigh them down. Family will present their system of support later in life, just as much as impatience of their parents could damage their perception of the world.
As these numbers combine we come to the second level of numeral values that leads us to the story of the Sun and Pluto, speaking of Unity that needs to find confirmation in their personality and their relationships with the world. With such colorful emotional world and their Sun already in detriment in Aquarius, it is not an easy task for these individuals to incorporate all unconscious and subconscious contents into their aware Self to feel whole.
Love and Emotions
Happiness in love hides beyond personal growth in the world of those born on the 8th of February, and their relationships could be true emotional rollercoasters until they learn who they are and how their differences can be used for the greater good. Since the challenge of understanding between them and other people is at work here, they will always have emotions to share, and be involved with people with unclear boundaries that might hurt them and show to be dishonest in some way.
Only as they get to know their own personality with all its strengths and weaknesses, will they progress to relationships that bring fulfillment and stay on a safe distance filled with mutual respect. It is not their goal to find someone to merge into one with, but to find someone who can be complete without them, to create a truly functional bond where both partners are self-sufficient, in love and happy.
Purpose
While battles of those born on the 8th of February rage on and create a strong ripple in their emotional world, we will see that their only goal in this life is to find self-respect as a result of emotional acceptance. Their mission hides in their personality, acknowledgement, and the way they can shine in the real world, leading others towards self-awareness and a healthy ego. A deep change they need to go through won't be easy, and most of them will find to be different from their family, their genetics and any ties to the past they have grown up in.
What They Excel In
The first part of their life will usually point them in a direction that allows them to help those that were bruised, or send them on a chase for goals of their parents. This is an unconscious need to move on in a certain direction, in a pace given to them by other people. As they grow older, they will start to discover their true talents. They will excel in sports, active workplaces, and environments that allow them to interact with people openly and freely. In time, they become successful managers, leaders, and public figures that have something to share with the world.
February 8th Birthday Gift
A birthday present for a person born on February 8th is always tricky to find, simply because they wish to be more serious or less sensitive than they really are. More often than not, their passion will burn a bit too brightly, but they need time to learn that it is a gentle approach that will keep it functional and calm. When you choose their gift, respect the need of the moment and their current interests. To stay on a safe side, it is wise to hold on to their hobbies and interests you share with them, giving them information they seek in the form of a book or a course.
Positive Traits for February 8th Born
Forceful and brave, they never lose a battle if their heart is invested in it. These individuals are strong, endurable, and passionate, always ready to jump into new adventures that will make them feel alive.
Negative Traits for February 8th Born
Rushing into things their heart is not ready for, they can hurt themselves and people around them. Rough on words, pushy towards self and others, banging their head against too many walls at once.
Healing Crystal
Guided by a powerful Martian energy that needs to relate to their hearts, individuals born on the 8th of February need something for kundalini awakening and the best stone to support them is Stichtite. It is a crystal with a profoundly loving vibration that is used to heal emotional matters that are unresolved and find forgiveness. As a very protective stone, it will create a shield around them that will protect them from negativity and leave enough room for them to deal with matters of the past they need to heal.
Sabian Symbol
The Sabian symbol for Aquarius representatives born on February 8th of a leap year and two years preceding it:
"A Forest Fire is Being Subdued by the Use of Water, Chemicals and Sheer Muscular Energy"
The Sabian symbol for Aquarius representatives born on February 8th of a year following a leap year:
"A Large White Dove Bearing a Message"
These two symbols obviously speak of Mars and the Moon combined once again, and the active and passive energies within. Their heart has something to say, but fires need to be quenched first, and all anger issues must be resolved so that messages from the heart can be heard. Until then, the feminine and sensitive will only serve to build understanding and extinguish what burns in this person's Soul.
Famous Birthdays on 8th of February
In 1834 Dmitri Mendeleev was born, a Russian chemist and academic who created the periodic table of elements. With numerous siblings and after his father's death, his mother moved them in search for higher education for little Dmitri.
In 1931 James Dean was born, an American actor remembered as a cultural icon of teenage disillusionment and social estrangement, star of Rebel Without a Cause. He died in the car crash and the legend was created, as he became the first actor to receive a posthumous Academy Award nomination for Best Actor.
In 1941 Nick Nolte was born, an American actor and producer, a Golden Globe winner and an Academy Award nominee. He is known to do his best to let go of his entire personality and ego and vanish into a role, and claims that this makes a great actor.
Important Historical Events on 8th of February
1238 – The city of Vladimir is burned by the Mongols.
1575 – The founding of Leiden University with the motto Praesidium Libertatis (Bastion of Freedom).
1879 – Sandford Fleming (born on January 7th) proposes Universal Standard Time adoption for the first time, at a meeting of the Royal Canadian Institute.
1910 – William D. Boyce (born on June 16th) incorporates the Boy Scouts of America.
1950 – The establishment of the Stasi, the secret police of East Germany.
1974 – The last crew that visited the American space station Skylab, returns to Earth.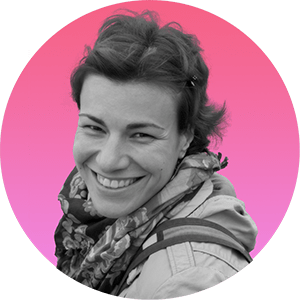 Iva Vucinic is a highly regarded professional astrologer & psychologist. Certified by the International Society for Astrological Research (ISAR CAP) and a graduate of Johannes Kepler Institute.
Iva is also an accomplished writer, with her work on astrology featured in major media outlets such as Yahoo, Daily Mail, Cosmopolitan, BuzzFeed, NBC ...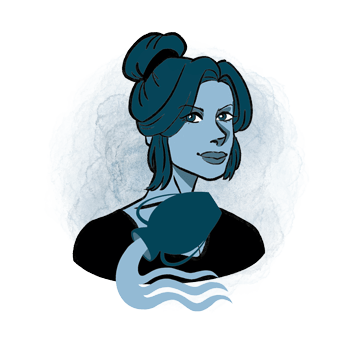 Additional Information
Aquarius - traits, personality, dates, characteristics and astrological sign information.
Aquarius Man - information and insights on the Aquarius man.
Aquarius Woman - information and insights on the Aquarius woman.
Aquarius Compatibility - the compatibility of Aquarius with the other astrological signs in love, sex, relationships and life.
Aquarius History - the history of Aquarius and the stories behind it.
Aquarius Symbol - images and interpretations of the Aquarius symbol and ruler.
Zodiac Calendar - Discover what your date of birth tells about your character, motivation and purpose in life.