02/22 Birthday - Zodiac Information
February 22nd Zodiac
Date: February 22nd
Zodiac Sign: Pisces
Color: White
In One Word: Purity
Shape: Crescent
Strength: Heart
Weakness: Passivity
Most Compatible With: Taurus

Intellectual and surprising in its primal glow, February 22nd holds two elevens in its basic numeral setting. Still, the emphasis here isn't so much on the liberating side to existence, but rather on the emotional one, being the one to enroll all feminine natures into one point. It can be a bit hard for a man born at this time to express through archetypal expectations of the society, but the feminine strength carried within helps him summon whatever he needs without much effort anyway.
February 22nd Horoscope
MOON – MOON – (Pluto) – MOON
This is a day that belongs to the Moon and the only one in a year to have three moons sitting side by side. This can be a story of three influential women, three homes and three families, but it can also simply triplicate a person's emotions and make them extremely sensitive to the world surrounding them. The key to any clear position such as this one is in all those things that are to protect it, oppose it, and dismiss it, and here particularly Mars, Saturn, and Pluto. This practically means that a person needs to be protected by powerful boundaries, to not end up in a lot of emotional trouble.
Love and Emotions
February 22nd is all about emotion, and its link to the intellect that we often fail to see. It is a story of self-love primarily, and it will always be manifested through bonds with other people. Feelings and intimacy will be a big deal with partners and lovers, but also family members, friends, and even pets. These individuals seem to have enough love to go around and all over the place, giving bits and pieces of their Soul to everyone who enters their life.
It is important here to pay attention to the positioning of the Sun, Mars and Saturn in a person's individual chart, for they can create a real problem in a poor setting. Emotions will help them sense the right moment for every imaginable action, and the ideal of love hides right here. Still, if the masculine isn't there to protect the feminine within, we will see them as a "sleeping beauty" or a weak man, and someone to never show initiative to make the changes they dream about, waiting for all things to "fall from the sky" and right into the blank spot they've left in their life for the occasion.
Purpose
The real purpose of those born on February 22nd is in a fine balance that needs to be found, primarily between their feminine and masculine natures. It is a bit easier to be a woman born at this time, but this still won't make things easy in the field of relationships if a person is not open enough to evoke something different than what doesn't make them satisfied. They are on a quest for love, partnership, physical pleasure and all their senses indulged.
What They Excel In
Those born on February 22nd excel in working with people primarily, but also at all Moon-like activities such as baking, cooking, therapy, healing, family counseling, and parenthood. They will be the glue to keep their family together, mending everyone's differences and aware of the satisfaction and joy that can be found only in the circle of loved ones. Emotional and sensitive to other people's needs, they will work well with others and make their workplace feel like home.
February 22nd Birthday Gift
A birthday gift for a person born on the 22nd of February must have sentimental value they can cherish. While they might be practical or in need of daily practicality most of the time, the process of giving needs to show intimacy and love rather than keep them grounded. They want to receive things with love, in sync with the need of their heart, and a loving image in a frame, a snow ball from your trip, or a trinket with a heart on it is always a good choice. Their present doesn't need to be expensive or branded, but something in their tone, color, and smell, to remind them of you when you are not with them, and make them feel valued and loved.
Positive Traits for February 22nd Born
Emotional and highly adaptable, they understand the entire human race. Carrying gratitude in their heart, ready to help, support and heal, these individuals can become saviors, if they find their righteous path.
Negative Traits for February 22nd Born
Passive, living in their dreamland, lost in ideals that are nowhere to be found in the real world. Unstable, vulnerable and easily hurt, they really need strong boundaries to move through life as they are.
Healing Crystal
To meet the need of this sensitive date, the best stone one can choose is emerald, in all its glory. It is a crystal for the heart chakra that helps one reach the state of emotional balance, but it also resonates with Venus and balance that one seeks in their relationships with others. It is a stone that will purify their feelings of love, gratitude, and devote them to all the right causes, turning their focus from sadness or loss, to positive, pure emotion of childish joy.
Sabian Symbol
The Sabian symbol for Pisces representatives born on February 22nd of a leap year and a year preceding it:
"Petrified Tree Trunks Lie Broken on Desert Sand"
The Sabian symbol for Pisces representatives born on February 22nd of two years following a leap year:
"Heavy Car Traffic on a Narrow Isthmus Linking Two Seashore Resorts"
Two extremes in the amount of water present, we can see that these symbols combined must speak of balance in a person's world of Water. With so many Moons in their planetary row, it is quite obvious that their task is in connection to the emotional inner world and dealing with everything that hides in it. The important issue here hides in plain sight and the second symbol, for we see how complicated it is for the brain and the rational (traffic) to understand things and move fast while the person moves with the tides, shore to shore, open to wide spaces free of reason.
Famous Birthdays on 22nd of February
In 1732 George Washington was born, the first President of the United States with an obvious mission to create a unified home. In the time of slavery, he arranged it in his will to free all of his slaves when he and his spouse die.
In 1788 Arthur Schopenhauer was born, a German philosopher with an atheistic metaphysical approach. Pessimistic and in a troubled relationship with his mother, his story of the feminine took away his optimism and symbolism of Jupiter in life, even with incredible creativity, and intellectual power.
In 1974 James Blunt was born, an English singer and songwriter, who rose to fame with his hits "You're beautiful" and "Goodbye my lover". After following in the steps of his ancestors to follow the Moon's symbolism through military service, he found his gentler way of expression through creating music and became famous with love songs.
Important Historical Events on 22nd of February
1797 – The beginning of the last invasion of Britain.
1819 – Florida is sold by Spain to the US for $5,000,000.
1907 – Robert Baden-Powell (also born on February 22nd) made the first scouting camp.
1958 – United Arab Republic are formed by the joining of Egypt and Syria.
1997 – It is announced that a sheep named Dolly has been successfully cloned by British scientists.
2006 – £53 million gets stolen by at least six men in Britain's biggest robbery.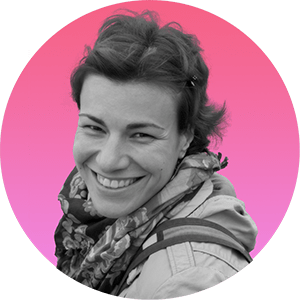 Iva Vucinic is a highly regarded professional astrologer & psychologist. Certified by the International Society for Astrological Research (ISAR CAP) and a graduate of Johannes Kepler Institute.
Iva is also an accomplished writer, with her work on astrology featured in major media outlets such as Yahoo, Daily Mail, Cosmopolitan, BuzzFeed, NBC ...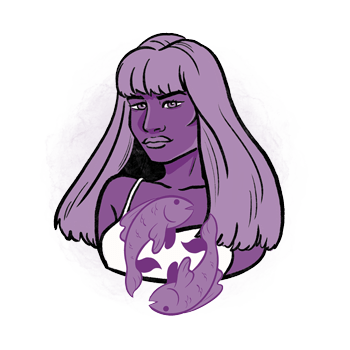 Additional Information
Pisces - traits, personality, dates, characteristics and astrological sign information.
Pisces Man - information and insights on the Pisces man.
Pisces Woman - information and insights on the Pisces woman.
Pisces Compatibility - the compatibility of Pisces with the other astrological signs in love, sex, relationships and life.
Pisces History - the history of Pisces and the stories behind it.
Pisces Symbol - images and interpretations of the Pisces symbol and ruler.
Zodiac Calendar - Discover what your date of birth tells about your character, motivation and purpose in life.