02/11 Birthday - Zodiac Information
February 11th Zodiac
Date: February 11th
Zodiac Sign: Aquarius
Color: Marigold
In One Word: Burnt
Shape: Line Connecting Two Circles
Strength: Passionate
Weakness: Impulsive
Most Compatible With: Aries

The element of surprise seems to be the most important issue in lives of those born on this date. No matter if it is a positive, or a negative shift in perception and circumstances, they are used to their life throwing them from one side, to the other, until they balance out every ego problem ever collected in their primal family.
February 11th Horoscope
SUN – SUN – (Pluto) – MOON
As with all combinations of two Suns, we have to acknowledge some trouble with authority figures in lives of those born on the 11th of February. Their personality needs to be examined and reflected on by the presence of other people in their life, starting with their parents to transfer onto all bonds they create through life. Their own parental roles tend to teach them the most, and even though they might have had many chances to heal some problems in their family ties in the past, they will usually be resolved only once they end up taking the roles they criticized. In their search for liberation, their life will be a battlefield for dominance, led by the inner fire they could have a hard time controlling, even when it burns through their whole internal world.
Love and Emotions
February 11th has its share of interpersonal issues to be resolved, and while one might have the heart to chase and nurture so many relationships at once, they will rarely see far enough beyond their own ego to recognize the other person with clarity. Freedom is as imperative as with every other Aquarius, but in this case additional distance is advisable from those they build intimate relationships with. They have a problem with holding their fences high enough to stop taking every situation too personally, even when no ill intention is in it.
Solitude is necessary to such a strong character just as much as socializing is, and emotional bonds only make everything even more complicated. They need an equal, someone to challenge them to grow while still not making them feel inferior in any way. This won't be so easy to find in the world of oppositions they live in every day, but as they approach their warm center of personality, the probability for "lightning to strike" will rise.
Purpose
With so much light in their planetary row, one would expect that the purpose in life of those born on February 11th is to share it with the world, but it is in fact quite the opposite. They need to go through an internal process of building boundaries to the outer world, fences that won't be penetrable without respect shared, and responsibility taken for their lives to the point of liberation. Difficulties will have to be overcome and a healthy routine established, if they wish to achieve the status that pulls them upwards.
What They Excel In
People born on February 11th find their best spot in leading positions as organizers, managers, and directors, especially if they don't suffer from megalomaniacal self-observations that taint their world of relationships. When they are willing to grow, they can become great organizers, inspirational speakers, actors, comedians, and even lion tamers, but only if they stay in touch with their hearts while chasing for their high ambitions and goals.
February 11th Birthday Gift
There is really no reason for much mystery in the choice of a gift for a person born on this date, and all you need to do is listen to what they have to say. Their attitude will give your numerous ideas and you can always help them lead the way by putting them in charge of their own party and their own choice of presents you could by. Go with something branded, something to make them feel special and royal, golden or valuable. Although they don't care much about money itself in most cases, they will enjoy feeling valued through their gift.
Positive Traits for February 11th Born
Powerful, aware, and highly intelligent, these individuals possess the strength of their rational Self that puts everyone in their rightful place. Resistant to manipulation, they are focused and determined, true leaders ready to take in all that life sends their way.
Negative Traits for February 11th Born
Set in their ways, stubborn, and deaf for other people's problems, they could be narcissistic to the point of truly damaged social contacts and family ties that break loose for all the strangest reasons.
Healing Crystal
To balance out their challenges of the Sun and their third chakra, the best stone they can use is sunstone. It is a stone that brings joy and positive feelings into one's life, releases stress and aids mental clarity, helping with the discovery of blessings and personal abilities and gifts. This crystal should distance them from any depressing thoughts about the world and set them free from parental patterns that they adopted and can't shake off. It is a strong manifestation stone that brings desired things into the material world of an individual.
Sabian Symbol
The Sabian symbol for Aquarius representatives born on February 11th of a leap year and two years preceding it:
"A Rug is Placed on the Floor of a Nursery to Allow Children to Play in Comfort and Warmth"
The Sabian symbol for Aquarius representatives born on February 11th of a year following a leap year:
"A Big Bear Sitting Down and Waving All Its Paws"
As we can see, this rug is placed on the floor and this bear sitting down, and while many activities will be going on above the floor level, the shared issue here is obviously in connection to grounding. The powerful message of getting in touch with planet Earth and its energy, even without the symbolism of Mars hidden in their numeral values, is being manifested through individuals born on this date. Carefree, warm, and social activities will be possible only once they truly connect with the core of our green planet.
Famous Birthdays on 11th of February
In 1926 Leslie Nielsen was born, an a Canadian-American actor and producer, who gained recognition through his comedy roles during the 1980s. His father was an abusive man, and out of desire to set free, Nielsen joined the Royal Canadian Air Force even though he was legally deaf (he wore hearing aids most of his life).
In 1969 Jennifer Aniston was born, an American actress who got popular in a popular sitcom Friends. With undiagnosed dyslexia, she had trouble with self-esteem and thought she wasn't smart as a child and teenager.
In 1981 Kelly Rowland was born, an American singer-songwriter, dancer and actress, who rose to fame as the second lead singer of Destiny's Child. When she was seven, her mother took her away from her father, who was an abusive alcoholic, and this set her on her path of music.
Important Historical Events on 11th of February
660 BC – Japan is founded by Emperor Jimmu (traditional date).
1794 – United States Senate's first session is opened to the public.
1812 –Elbridge Gerry (born on July 17th), the governor of Massachusetts is accused of "gerrymandering".
1826 – Founding of the University College London that is later to become the University of London.
1938 – The first science fiction television program is produced by BBC Television, and an adaptation of the play R.U.R. in which the term "robot" was coined.
1953 – Diplomatic relations with Israel are broken off by the Soviet Union.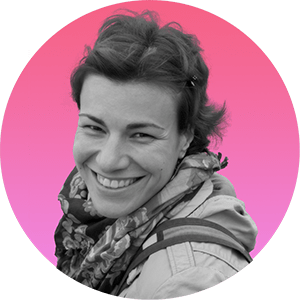 Iva Vucinic is a highly regarded professional astrologer & psychologist. Certified by the International Society for Astrological Research (ISAR CAP) and a graduate of Johannes Kepler Institute.
Iva is also an accomplished writer, with her work on astrology featured in major media outlets such as Yahoo, Daily Mail, Cosmopolitan, BuzzFeed, NBC ...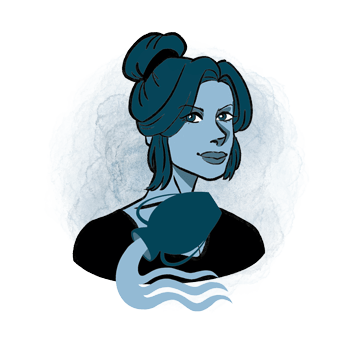 Additional Information
Aquarius - traits, personality, dates, characteristics and astrological sign information.
Aquarius Man - information and insights on the Aquarius man.
Aquarius Woman - information and insights on the Aquarius woman.
Aquarius Compatibility - the compatibility of Aquarius with the other astrological signs in love, sex, relationships and life.
Aquarius History - the history of Aquarius and the stories behind it.
Aquarius Symbol - images and interpretations of the Aquarius symbol and ruler.
Zodiac Calendar - Discover what your date of birth tells about your character, motivation and purpose in life.