02/23 Birthday - Zodiac Information
February 23rd Zodiac
Date: February 23rd
Zodiac Sign: Pisces
Color: Violet
In One Word: Moral
Shape: Funnel
Strength: Vision
Weakness: Distant
Most Compatible With: Cancer

As we slowly move deeper into the sign of Pisces, faith starts building up and those inexperienced first degrees of the sign start gaining perspective and energy that is easier to understand. The magic of this sign is suddenly found here, and we will find individuals born on the 23rd of February to be spiritual in their core, no matter their specific convictions.
February 23rd Horoscope
MOON – JUPITER – (Pluto) – MOON
This date is mostly a story about Jupiter's exaltation in the sign ruled by the Moon, Cancer, and the liberation it brings. As our beliefs change, our shaped reality changes too and we will see that with actual faith in good and beauty, the world becomes good and beautiful in its entirety. This combination of entities speaks of the relationship between Zeus and Hera, the masculine image of a conqueror and his wife. It gives incredible strength to a person through their ability to summon what they need in life, and see that their beliefs serve them and shouldn't ever be questioned.
Love and Emotions
Grandiose feelings of love live inside those born on February 23rd. There is nothing typical in their approach to love, and although they rely on their daily routine to pull them out of an emotional inner battle, it will rarely work, for they seek excitement and surprises in their emotional bonds. Taught to express their emotions through giving, they could have trouble finding someone to return the same amount of attention and care.
Depending on their upbringing, they can have either too idealistic views on relationships, or extremely depressive ones. Their beneficent nature will lead them into positive thinking, but this doesn't mean they will see their role as one to deserve the love they know exists. Their personal feeling of value will determine the amount of love they will be ready to take in, and this won't be easily balanced with what they are willing to give.
Purpose
Guided by the need for liberation, the purpose of life of those born on February 23rd is to find freedom of all sorts of emotional ties. It is important for them to jump in and lead their lives in any possible direction to find what suits them best, instead of staying in a dreamy, passive state. They might feel lost, but it isn't their primal task to be found. Instead, they should set free from expectations, waters of their ancestors, and the collective consciousness that shapes their reality too often.
What They Excel In
Travelers of the world, teachers and educators, these individuals give knowledge and share love with everyone who finds their way into their life. With a big heart, they are excellent friends first, although they can be quite unpredictable at times and difficult to fully understand. When they find their religion, they might choose to preach and tell others about their spiritual experiences, and this is the best direction they could possibly take. For as long as consciousness of their immediate surrounding grows, they are obviously on the right path.
February 23rd Birthday Gift
The best birthday gift for a person born on the 23rd of February will give them a strong inner sense of purpose. It is truly important to understand their mission and all those intimate things they don't share very often, to pick out the right thing to give them at any time. A surprising declaration of love will always return their faith, just as well as something they can connect to, or something that will help them hide or run away. If their circumstances are burdening, buy them a ticket out of town, take them on a trip around the world, or make a CD of all the songs that remind them of movement or time spent in activities they wish to remember.
Positive Traits for February 23rd Born
Sensitive individuals with a big heart, giving, caring, and truly talented for love. They are always there to give a helping hand, as if on a mission to make this world a better place and teach everyone in their life where progress hides.
Negative Traits for February 23rd Born
Great expectations will lead to disappointments and this can make them extremely needy and spark self-pity or jealousy inside their hearts. Ready to run from problems or from any signal of their probability.
Healing Crystal
Although kammererite is a very rare crystal, it is the perfect choice for a Pisces born on the 23rd of February. It is the stone of spiritual growth that stimulates their third eye chakra and one's vision and view on life. With its use, a person finds a way to "rewire" certain convictions and beliefs brought by childhood and upbringing. Kammererite is an unusual crystal that allows one to feel things on all levels and is perfect for anyone on a search for the inner truth.
Sabian Symbol
The Sabian symbol for Pisces representatives born on February 23rd of a leap year and a year preceding it:
"Heavy Car Traffic on a Narrow Isthmus Linking Two Seashore Resorts"
The Sabian symbol for Pisces representatives born on February 23rd of two years following a leap year:
"A Church Bazaar"
This is a highly spiritual position for the Sun and many information will be transferred from one upper realm to the other. It is not only a search for faith, but for what it can bring to our practical reality, and what each of us can find in a church bazaar, in a metaphorical sense. Two seashore resorts also speak of the Neptunian symbolism and it is obvious that both symbols speak of a certain assessment of faith and religion. A person born at this time might have a task to change religions, or search among several of them to find their Unity and one universal truth.
Famous Birthdays on 23rd of February
In 1685 George Frideric Handel was born, a German-English baroque composer, who was highly educated and wide in his expression. The true influence of Jupiter in his case isn't noticeable only in his education, but also in his relocation to England where he became naturalized at age 42 (the opposition of transiting Uranus to the natal one).
In 1924 Allan McLeod Cormack was born, a South-African-American academic and physicist who was presented with a Nobel prize for his work on X-ray computed tomography (CT). Jupiter also played a big part in his life, moving him with his wife to the US where he became a naturalized citizen, interestingly, at the age of 42 just like George Frideric Handel.
In 1952 Brad Whitford was born, an American guitarist and songwriter, best known as the rhythm guitarist of Aerosmith. Educated at Berkeley, he met the need in his symbolism of the planetary row.
Important Historical Events on 23rd of February
532 – The building of Hagia Sophia in Constantinople is ordered by the Byzantine emperor Justinian I.
1455 – Traditional date for the first time a book was printed with movable type and the publication of the Gutenberg Bible.
1886 – Charles Martin Hall (born on December 6th) produced the first samples of aluminum made by man, assisted by his sister, Julia Brainerd Hall (born on November 11th).
1927 – Werner Heisenberg (born on December 5th), a German physicist, writes a letter to Wolfgang Pauli (born on April 25th), his fellow physicist, in which he describes the principle of uncertainty for the first time.
1941 – Dr. Glenn T. Seaborg (born on April 19th) isolates and produces plutonium for the first time.
1954 – In Pittsburg, the first mass inoculation of children against polio begins.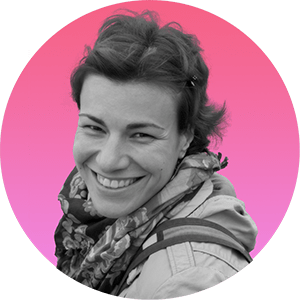 Iva Vucinic is a highly regarded professional astrologer & psychologist. Certified by the International Society for Astrological Research (ISAR CAP) and a graduate of Johannes Kepler Institute.
Iva is also an accomplished writer, with her work on astrology featured in major media outlets such as Yahoo, Daily Mail, Cosmopolitan, BuzzFeed, NBC ...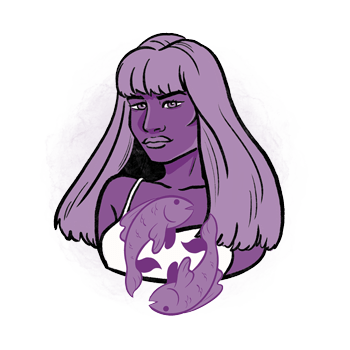 Additional Information
Pisces - traits, personality, dates, characteristics and astrological sign information.
Pisces Man - information and insights on the Pisces man.
Pisces Woman - information and insights on the Pisces woman.
Pisces Compatibility - the compatibility of Pisces with the other astrological signs in love, sex, relationships and life.
Pisces History - the history of Pisces and the stories behind it.
Pisces Symbol - images and interpretations of the Pisces symbol and ruler.
Zodiac Calendar - Discover what your date of birth tells about your character, motivation and purpose in life.