02/14 Birthday - Zodiac Information
February 14th Zodiac
Date: February 14th
Zodiac Sign: Aquarius
Color: Silver Grey
In One Word: Tunnel
Shape: Cylinder
Strength: Understanding
Weakness: Inflexible
Most Compatible With: Libra

One of the most inspiring days to be born as an Aquarius representative must be February 14th, Valentine's day. This is where tradition needs to speak, no matter if the holiday itself is a holiday they recognize, and the more they try to run away from motives followed by ancestors, the greater the distance from their own inner world will be.
February 14th Horoscope
SUN – SATURN – (Pluto) – MOON
On the road to self-discovery, individuals born on the 14th of February need to go through an inner set of fears, shadows, and restrictions they impose on themselves to reach the light at the end of a tunnel. This is a lifetime that will teach them about responsibility and everything they set out to achieve without really considering their true heart's desires and the state of inner peace. Once they face their demons and jump into the unknown, facing family ties, law propositions, traditional values, and everything that Aquarius is so easy to dismiss on their road towards liberation, they will learn that freedom hides in acceptance and not denial. The Sun and the Moon are separated by a mountain in this planetary row, and they will feel the need to overcome their own abilities, physical, emotional, and mental, to finally find the love needed to feel childish joy and happiness.
Love and Emotions
As if there was a rock standing between those born on this date and any other person, they will constantly feel something standing in their way in their serious relationships. The more they seek their personal freedom, the harder it will be to share it with the rest of the world, and this inner conflict makes them a bit difficult as partners and spouses. Spontaneity will give them wings and keep them open for new emotional experiences and excitements necessary to keep their life force strong.
Keeping their distance from the outer world is usually their way of dealing with limitations and people they find tiring. As their third chakra gets stronger and they find a way to express their personality vividly and with clarity, they will feel stronger to face everyone around them and manage to steer clear of those who choose to steal energy instead of creating their own. Only then will they be prepared for actual intimacy with someone just as special and unique as they are.
Purpose
It is the actual Aquarian liberation that those born of February 14th seek, achieved through work, acceptance and the position of equality. Although we might state that every Aquarius is on their quest for freedom, these individuals see it as a vivid force pulling them forwards, a light beam to hold on to when circumstances get difficult. On a day of love, their task seems to be focused on their own individuality rather than any other person, and the love of Self they are to discover in this lifetime, as they discover the value of tradition too.
What They Excel In
A person born on February 14th excels at being different from everyone else. Their talents will usually be found in unusual activities and places too, and while we might expect an Aquarius to artistically express, this is someone with a knack for mathematics or history, a programmer, astrologer, or an architect, someone to create something in the real world that is to be used. To inspire others, they must embrace their limitations and see their true nature as unique and special, even if it doesn't coincide with their closest surroundings or their family.
February 14th Birthday Gift
A birthday gift for a person born on the 14th of February should always be a surprise, rather than something that is agreed on. A piece of technology will do, in absence of other ideas, but be sure that it is something they don't already possess and something they actually want. Although a person born on this date understands the value of antique and old things, it would be wiser to choose something innovative and weird, to inspire their free spirit rather than satisfy their ancestor within. Buy them a modern watch they will be proud to wear in public, or something to boost their ego in the time of need.
Positive Traits for February 14th Born
Stable, yet open for new things, ready to make a foundation for miracles and create long lasting bonds with others. They are wonderful friends, reliable in the time of need, intelligent and focused on the future.
Negative Traits for February 14th Born
Stiff in their opinions, their wounded ego becomes a problem if their role models share in a deeply bruised emotional world. Distant, cold, and too rational, they might not recognize their own emotions if they give in to negativity.
Healing Crystal
The crystal that fits the nature of an Aquarius born on February 14th is fosterite, in any color available. It is a stone that enhances communication with spirit guides and it will help one understand and receive messages of the Universe. Boosting their mind processes and clearing up the field of thought, this stone will help them avoid unnecessary distractions and make changes to the planned course when necessary.
Sabian Symbol
The Sabian symbol for Aquarius representatives born on February 14th of a leap year and two years preceding it:
"A Butterfly with the Right Wing More Perfectly Formed"
The Sabian symbol for Aquarius representatives born on February 14th of a year following a leap year:
"A Garage Man Testing a Car's Battery with a Hydrometer"
The sign of Aquarius is one of the masculine signs by nature, but its symbols emphasize this fact, each of them reminding us of the importance of the feminine to keep the balance. Keep in mind that the first symbol speaks of the perfection of BOTH wings of the butterfly, the right one is just a little more perfect. The story of equality and gender domination can come into focus here, only until the person finds that no masculine activity could be done without the feminine within, be it the left wing or a hydrometer.
Famous Birthdays on 14th of February
In 1859 George Washington Gale Ferris Jr. was born, an American engineer who invented the Ferris wheel. He built it in an effort to surpass the Eifel Tower at the World's Columbian Exposition in 1893, in Chicago.
In 1969 Meg Hillier was born, an English journalist and politician, and a Shadow Secretary of State for Energy and Climate Change. It is an interesting position considering Saturn (shadow) in her planetary row.
In 1972 Rob Thomas was born, an American singer and songwriter, best known as the lead singer of the band Matchbox Twenty. Overcoming extremely difficult circumstances in his childhood, his first actual hit was inspired by his mother's illness, causing him to discover that each song needs to pull out emotion from his personal life.
Important Historical Events on 14th of February
1876 – Alexander Graham Bell (born on March 3rd) and Elisha Gray (born on August 2nd) apply for a patent for a telephone.
1879 – Chilean armed forces occupy Antofagasta and the War of the Pacific breaks out.
1899 – The United States Congress approves voting machines for use in federal elections.
1918 – Gregorian calendar is adopted by the Soviet Union.
1990 – The image of Earth that was later named Pale Blue Dot is taken by the Voyager 1 spacecraft.
2005 – A group of college students launches YouTube, unaware that it will become one of the largest video sharing website in the world.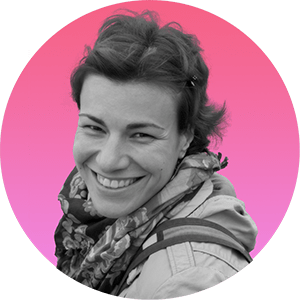 Iva Vucinic is a highly regarded professional astrologer & psychologist. Certified by the International Society for Astrological Research (ISAR CAP) and a graduate of Johannes Kepler Institute.
Iva is also an accomplished writer, with her work on astrology featured in major media outlets such as Yahoo, Daily Mail, Cosmopolitan, BuzzFeed, NBC ...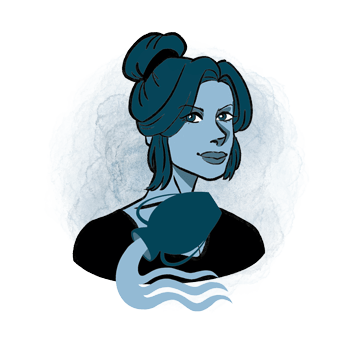 Additional Information
Aquarius - traits, personality, dates, characteristics and astrological sign information.
Aquarius Man - information and insights on the Aquarius man.
Aquarius Woman - information and insights on the Aquarius woman.
Aquarius Compatibility - the compatibility of Aquarius with the other astrological signs in love, sex, relationships and life.
Aquarius History - the history of Aquarius and the stories behind it.
Aquarius Symbol - images and interpretations of the Aquarius symbol and ruler.
Zodiac Calendar - Discover what your date of birth tells about your character, motivation and purpose in life.