02/24 Birthday - Zodiac Information
February 24th Zodiac
Date: February 24th
Zodiac Sign: Pisces
Color: Indigo
In One Word: Circumstance
Shape: Circle
Strength: Guarded
Weakness: Inapproachable
Most Compatible With: Taurus

There is a hole in the heart of each Pisces representative born on February 24th. Their sensitive watery nature is often showing too openly to the cold, hard world surrounding them while they are still children, and their protection process begins early as they put on many layers of impenetrable plastic around their heart and their deep emotional core.
February 24th Horoscope
MOON – SATURN – (Pluto) – MOON
A person born on the 24th of February seems to be petrified or turned into stone by pain they once felt. This is a typical protective mechanism and it is hard for them to realize that there is something wrong with their newfound approach, especially if they built their walls years ago, while they were still children. Luckily, there is just enough feminine energy and forgiveness in this row to return them on the right track, and while they might be distant from their own feelings sometimes, they will dig them up and understand them much better when they spend some time alone. On the other hand, if someone understands hardship and real emotional pain, it is a Pisces representative born at this time, and in case they decide to invest in these abilities and creatively use them, they will feel much better about their existence.
Love and Emotions
Emotional world of those born on the 24th of February is often something hidden and heavily guarded. There is an intense energy to this date that makes them highly sensitive for the outer world, and they will find their barriers to protect them much better than any kind of selective reactivity. Relationships they form will last longer than those in lives of other Pisces representatives, for once they open their world for a person standing in front of them, they are already quite certain that this is the right thing to do.
They need intimacy with another human being, and won't be satisfied with transitional relationships and encounters that don't nurture their sense of security and peace. However, they carry an inner opposition that needs to be resolved through relationships, and they will mostly be serious, some of them hurt or too shy, and dependent on what they feel they deserve. This is a person who must work on their heart chakra and constantly peel off layers of protection from their emotional core, to stay open for the outer world and form loving bonds that last them a lifetime.
Purpose
While Saturn speaks of higher realms and our ultimate belief in God, this isn't the real center point of a person born on February 24th. This is the lifetime that needs to teach them to connect with the Earth and find grounding, and if they start following a healthy routine, they will find themselves feeling much better about any residual anger they shoved under a rug. Everyone born on this date needs to embrace conflict as a positive tool for protection, and their boundaries need to be just as permeable as needed in order for their heart to shine, no more, no less.
What They Excel In
The best profession for an individual born on February 24th falls under the realm of therapy. No matter if they stick to medicine, or if they choose psychology, alternative healing, or acupuncture, working with people who have deep problems brings out their best side. Coldness of Saturn could make a them a bit stiff and they feel best working alone, for this gives them clarity on their set of responsibilities, and gives them a sense of actual security. They excel at problem solving on a deep, emotional level, and will do so with their clients, friends, and family just the same, so they might as well give their efforts willingly to the world.
February 24th Birthday Gift
A person born on February 24th likes to get a traditional present just as much as a surprise packed in a lunch bag. Depending on their personal level of growth, they will be thrilled by things used daily that are presented in a different way, given personal value, and with a deep message attached. Give them a watch, a kitchen clock for their wall, or a swiss knife to hang on their keys, but be sure to think about the meaning behind the present that will show them the understanding you have for their approach to life and their inner world.
Positive Traits for February 24th Born
Protective, wise, and careful, with an interest in deep and fulfilling activities and teachings. Energetic, with just enough initiative and vigor when they set their heart on something, loyal, and mature friends and partners.
Negative Traits for February 24th Born
Depressed, shut down and distant from the rest of the world, hard to move and affect in any way. Burdened by inherited sadness, and if they don't cleanse their emotional state, they can be extremely difficult for everyone around them.
Healing Crystal
To heal their heart's bruises and possible feelings of abandonment and unease in their emotional world, those born on February 24th may choose elestial quartz. It is a stone that helps personal growth, making painful changes less painful and giving a sense of support by "entities" on higher planes of existence. On a physical level, this is a crystal that aids problems with bones and psyche.
Sabian Symbol
The Sabian symbol for Pisces representatives born on February 24th of a leap year and a year preceding it:
"A Church Bazaar"
The Sabian symbol for Pisces representatives born on February 24th of two years following a leap year:
"A Parade of Army Officers in Full Dress"
In general, this date seems to be all about posing for the outer world as a simple presentation of Self. That church bazaar serves the masses in a certain way, just as a parade of army officers speaks of something they have to show. All in all, these symbols don't even scratch the surface of the real personality of those born on the 24th of February, and we will often see them as confident, strong, certain about their choices, while they are in fact feeling weak and lost, having real difficulty to show themselves in any light that isn't socially acceptable in a common way.
Famous Birthdays on 24th of February
In 1938 Phil Knight was born, an American businessman who co-founded Nike, Inc. His immense wealth has been generously given to educating institutions.
In 1955 Steve Jobs was born, an American businessman who co-founded Apple Inc. and Pixar, known as one of the pioneers of the microcomputer revolution. He was put up for adoption by his parents at birth, and studied Zen Buddhism traveling through India right before co-founding Apple, Inc.
In 1966 Billy Zane was born, an American actor and producer, best known from Twin Peaks and Titanic. To meet the need for speed he carries within on his quest to set free from the pull of Saturn, he participated in a rally race in 1999.
Important Historical Events on 24th of February
1711 – The first opera ever written for the London stage, Rinaldo by George Frideric Handel (born on February 23rd), premieres.
1822 – Shri Swaminarayan Mandir, Ahmedabad is inaugurated as the first Swaminarayan temple on Earth.
1854 – The first perforated stamp, a Penny Red, is issued officially.
1920 – The formation of the Nazi Party.
2007 – The fourth spy satellite of Japan is launched to serve a better observance of potential threats to their country.
2008 – The retirement of Fidel Castro (born on August 13th) from Presidency of Cuba and the Council of Ministers after 32 years.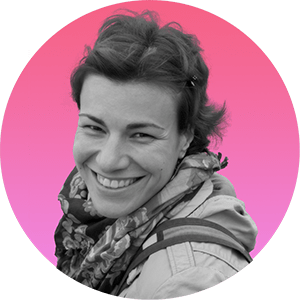 Iva Vucinic is a highly regarded professional astrologer & psychologist. Certified by the International Society for Astrological Research (ISAR CAP) and a graduate of Johannes Kepler Institute.
Iva is also an accomplished writer, with her work on astrology featured in major media outlets such as Yahoo, Daily Mail, Cosmopolitan, BuzzFeed, NBC ...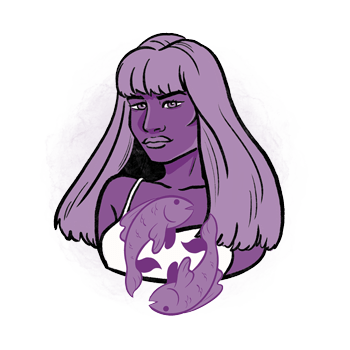 Additional Information
Pisces - traits, personality, dates, characteristics and astrological sign information.
Pisces Man - information and insights on the Pisces man.
Pisces Woman - information and insights on the Pisces woman.
Pisces Compatibility - the compatibility of Pisces with the other astrological signs in love, sex, relationships and life.
Pisces History - the history of Pisces and the stories behind it.
Pisces Symbol - images and interpretations of the Pisces symbol and ruler.
Zodiac Calendar - Discover what your date of birth tells about your character, motivation and purpose in life.