06/21 Birthday - Zodiac Information
June 21st Zodiac
Date: June 21st
Zodiac Sign: Cancer
Color: Apple Green
In One Word: Trinity
Shape: Circle
Strength: In Sync with the Universe
Weakness: Philosophy
Most Compatible With: Sagittarius

June 21st is the last day of spring and as such, it carries a strange energy of ending what seems to be the start to something else. As if the sole purpose of this date is to show that each step in our path needs to be concluded and rounded up, it carries a lot of unsolved mysteries to it and a sense of sadness for things lost along the way, especially those that a lot was expected from. On the other hand, it represents the state of joy and hope for the new and warm that is about to come and has a positive influence on the evolution of Soul in those born at this time.
June 21st Horoscope
MOON – SUN – (Pluto) – VENUS
Since our planet Earth cannot be a part of one's planetary row by numeral values, we have to take the significant earthly role of Venus into consideration here. A satellite, a star and a planet combined to create something out of the ordinary, to end the beginning before it started to bloom and before results were seen by everyone around. People born on June 21st have much more to their character than meets the eye. Those of them who find a way to express all of their parts and pieces become grand, magnificent, and truly incredible while set on their mission in life.
Love and Emotions
Emotion is the guiding light and the true state of inner power in all Cancer representatives born on June 21st. Their world is colored with love, creativity and warmth and their inspiration is found in close and cozy relationships with other people. Their heart is warm and open for surprises, for serious and less serious bonds, and all sorts of relationships that rattle butterflies in their belly. They won't settle with partners that don't allow creativity to be expressed and rarely stay in one place for too long if they end up in a rut or with someone who is too slow to follow their natural pace.
Their love life tends to be rich, but it might revolve around an inner conflict of freedom of love and homey, family life. It is typical for them to turn to marriage and children only after they have built a strong personality to reside on. They will have a hard time balancing out their need to have fun with the need to rest and feel comfortable and intimate, and might end up in parallel bonds just to satisfy each one of these needs simultaneously.
Purpose
In search for their guidance and their true mission in life, those born on June 21st need to find a way to live the dream. They are idealists with a cause, something to strive for, and need to cleanse their emotions to be able to reach the state of faith they seek. Their aura is supposed to get stronger and their boundaries towards the outer world clearer, so they can separate from others when they need time to heal and share only when they really feel like sharing. Their task isn't one of earthly tasks but a spiritual one, and offers incredible rewards when lived in an idealistic manner.
What They Excel In
A person born on the 21st of June excels in everything creative and seen through the material world. They are artists, creators, designers, and understand that their way of expression shows something important to other people. Although their Sun sign points to oratory and writing abilities, this isn't their primal occupation as often as we might expect, for they need contact with the outer world they cannot receive when collecting words in their mind and at home. Leaders and managers, they have the ability to create something beautiful to serve as an inspiration to other people if they are inspired themselves.
June 21st Birthday Gift
When choosing something for those born on June 21st, we should stay "close to home". They don't need books on higher philosophies or strange adventures that will mess up their mind. Instead, they need something to remind them of their strengths, something personal, warm, and deep. You can always choose the right piece of clothing, colorful and cheerful as their smile should be. Make something yourself, wrap the gift in all colors you can grab a hold of, and surprise them with simplicity and love behind the act.
Positive Traits for June 21st Born
Loving, warm, with their character strong but flexible, they make wonderful friends and lovers in this lifetime. Smiling and childish, they always have a hug for those who need one.
Negative Traits for June 21st Born
Focused on the order of life and philosophies more than on real things surrounding them, they lose balance and become two-faced, unaware of their own ability to connect different extremes in their inner world into one.
Healing Crystal
Childrenite is a very good stone for people born on June 21st, for it helps balance the solar plexus chakra, responsible for the balance between different feminine principles within (presented by the second and the fourth chakra). This is the crystal that helps releasing ties from the past, helping one get rid of dependencies and turning to the state of personal power and focus. It aids control of temper and helps them clear up difficult relationships that don't seem to have their right place in a person's world.
Sabian Symbol
The Sabian symbol for Cancer representatives born on June 21st:
"A Parade of Bathing Beauties Before Large Beach Crowds"
A show off or someone without shame, each person born on this date feels the need to be bare before other people, showing their inner states, their core, and their true personality truthfully and with ease. While this might be the symbol of entertainers in a way, it is most likely the pointer towards personal expression and ways in which one can share their world with masses of people. The proximity of water speaks of the ability to show emotion in its purest form, accepted and fully embraced. Still, there is a sense of unease in natural sexuality hiding in this image, and it could lead to self-expression through appearance and choices that are morally questionable or envied by others.
Famous Birthdays on 21st of June
In 1950 John Paul Young was born, a Scottish American singer and songwriter, known best by his hit "Love Is in the Air". The lyrics to the song that made him popular obviously speak of the Moon and Venus in his planetary row.
In 1961 Manu Chao was born, a French singer, guitarist and songwriter, who gained recognition in the band Mano Negra before starting his solo career. He believes that the world needs more spaces for "collective therapy" and considers his concerts such spaces.
In 1985 Lana Del Rey, an American singer and songwriter, whose music is enriched with themes of tragic romance, melancholia and glamour. The inner need to end what stands for a beginning and round a circle of opposites is obvious in her hits such as "Born to Die" and "Summertime Sadness".
Important Historical Events on 21st of June
1854 – The first Victoria cross is awarded.
1900 – War is declared by China on the U. S., Britain, France, Germany and Japan.
1940 – The beginning of the first successful west-to-east navigation of Northwest Passage.
2004 – The first privately funded spaceplane achieves spaceflight.
2006 – The official naming of newfound Pluto's moons, Nix and Hydra.
2009 – Self-rule is assumed by Greenland.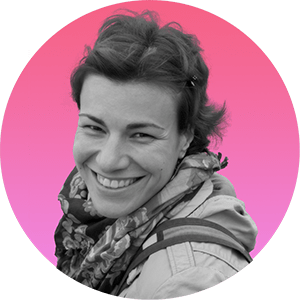 Iva Vucinic is a highly regarded professional astrologer & psychologist. Certified by the International Society for Astrological Research (ISAR CAP) and a graduate of Johannes Kepler Institute.
Iva is also an accomplished writer, with her work on astrology featured in major media outlets such as Yahoo, Daily Mail, Cosmopolitan, BuzzFeed, NBC ...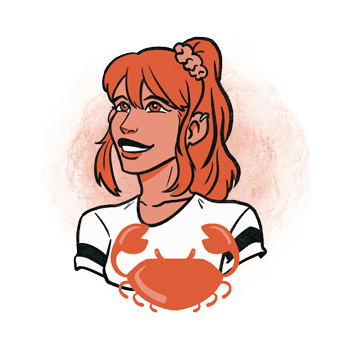 Additional Information
Cancer - traits, personality, dates, characteristics and astrological sign information.
Cancer Man - information and insights on the Cancer man.
Cancer Woman - information and insights on the Cancer woman.
Cancer Compatibility - the compatibility of Cancer with the other astrological signs in love, sex, relationships and life.
Cancer History - the history of Cancer and the stories behind it.
Cancer Symbol - images and interpretations of the Cancer symbol and ruler.
Zodiac Calendar - Discover what your date of birth tells about your character, motivation and purpose in life.