06/02 Birthday - Zodiac Information
June 2nd Zodiac
Date: June 2nd
Zodiac Sign: Gemini
Color: Deep Pink
In One Word: Heartfelt
Shape: Crescent
Strength: Emotional Speech
Weakness: Control
Most Compatible With: Leo

The succeeding nature of June 2nd and everyone born at this time is the primal thing in their glow. Responsive, reactive, and awakened by other people's activity, they could suffer from lack of initiative or be sad for not being number one when they know they are good at something, maybe even better than those who took the gold medal. Their competitive side and the need to compare themselves with others could leave little patience for their own imaginative, sensitive, artistic Self to express.
June 2nd Horoscope
(Pluto) – MOON – (Pluto) – VENUS
This planetary row is all about expressing feelings and those born on the 2nd of June must find a way to share what their heart hides with the rest of the world. Their words should be tender and caring, but this shouldn't make them forget about their boundaries and inner strength. The fine, constant struggle going on inside them is quite typical, for emotions and reason simply don't combine well in their life and their choices always seem to prove the imbalance between the two. As they learn to listen to their own needs and senses, they become aware that there are solutions that enrich all of their worlds – the material, the emotional and the mental one.
Love and Emotions
With a powerful need to share their feelings with someone in an intimate chatter, Gemini representatives born on the 2nd of June might change a number of partners before they find someone who'll open them up and help them realize what they have to share. Two types of emotional contacts are possible and polarization between the two is possible, one of them leading to intimate sharing and a tender touch, and the other sparking their sexuality and pulling them with incredible gravity towards passionate relations with little understanding.
Their love life is filled with emotion but they understand the importance of sexuality and a healthy physical contact with another person. However, this won't do much good for them if they don't connect on a deeply intimate level with those standing in front of them, and learn to share their heart with someone willing to share theirs. Bruises are almost inevitable with their combination of digits, but the potential for something true to come to life in their world of romance is at the reach of their hands if they are brave enough to grab it.
Purpose
Coming down to number 8 and with it – Mars, the purpose in lives of those born on June 2nd is to overcome fear hidden in their unconscious world. This fear is usually connected to their emotions, the fear of loneliness, standing out, being judged, or getting hurt. In order to feel protected and safe, they must find their strength, work on the physical world they live in, take initiative and care for their body. This will give them the sense of possibility and the power to protect their sensitive hearts from anything that comes their way, making their battles won in advance.
What They Excel In
A person born on June 2nd excels in all work that requires communication with other people. They find their way in a team even when they aren't sure if they are in the right place, and need a chance to express themselves through social and intimate contacts. They can become leaders, but only if they don't get stuck in passive tones that don't allow them to take initiative and take the role that is being given to them. Everything in connection to making a home for someone will be a wonderful option for their planetary row, be it the fulfilled need to help the poor and find them a place to live in, or something similar to real estate or interior design.
June 2nd Birthday Gift
When a special occasion presents itself in lives of those born on June 2nd, they could rely on other people to give them the attention they need, without really asking for it. Expectant and somewhat detached from deep, meaningful relationships, they will wish for others to pay special attention to all of their important dates and make them feel loved and special any chance they get. Luckily, they aren't as demanding when their gift is in question, not if they really care for you and wish to make you smile. Choose something artistic or plan a day you will spend alone with them, far away from loud crowds. To buy your gift, think of loving emotions they spark in your heart and have no dilemma that your gut feeling points to the right thing.
Positive Traits for June 2nd Born
Curious, loving, caring for other people and committed to their relationships, they are one of those excellent friends and lovers of the zodiac, willing to please and to be pleased just the same.
Negative Traits for June 2nd Born
Passive, distant from planet Earth, unable to hold on to a healthy routine and making exercise difficult, putting issues that need to be faced aside only to try to outrun fate.
Healing Crystal
Watermelon tourmaline will calm overactive emotions, bringing balance to the world of those born on June 2nd. It is a good crystal for matters of the heart chakra and for feelings of unease or inability to forgive. Boosting their creative drive and their need to show their inner world, this crystal will be extremely supportive of the feminine side to these individuals, while at the same time giving them strong focus on the masculine principle within, making them search for inner balance of the two, even when things get really hard.
Sabian Symbol
The Sabian symbol for Gemini representatives born on June 2nd in a year preceding a leap year:
"Newly Opened Lands Offer the Pioneer New Opportunities for Experience"
The Sabian symbol for Gemini representatives born on June 2nd in a leap year and two years following it:
There is a grandiose and wide note to these two symbols, one of them speaking of open lands and the other of the city that seems big and fast. It is the story of opportunities and the combination of two approaches to them. Being the first at something comes with risk of being different, standing out from the group and from the collective, and this may be a problem for Gemini representatives born on this date. They should show their individuality in the purest form, independent of opinions and the system, in order to finally become the first instead of being a constant follow-up.
Famous Birthdays on 2nd of June
In 1941 Stacy Keach was born, an American actor who often played roles in law enforcement or as a private detective. Born with a cleft lip, he spent most of his life trying to hide the scars from numerous operations. To discover the right way to intimately connect, he was married four times before actually settling down in 1986.
In 1951 Gilbert Baker was born, an American artist and gay right activist that designed the rainbow flag, internationally recognized as the symbol of the LGBT community. His creativity manifested through colorful expression in fight for equality of all people.
In 1977 Zachary Quinto was born, an American actor known best for his role of Sylar in the series Heroes. Guided by a strong need to express his emotional Self and his sensitive personality, he came out as gay in 2011 claiming that it was the only way to make a contribution to complete equality.
Important Historical Events on 2nd of June
1692 – The first person goes to trial in the Salem witch trials.
1848 – The start of the Slavic congress in Prague.
1896 – The patent for wireless telegraph is requested by Guglielmo Marconi (born on April 25th).
1919 – Bombs are set off by anarchists in eight separate cities in the United States.
1953 – The first time that a major international event is televised – the coronation of Queen Elizabeth II.
2003 – The first European voyage to another planet begins, when Mars Express probe launches.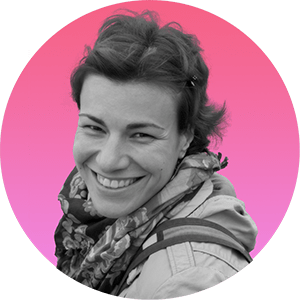 Iva Vucinic is a highly regarded professional astrologer & psychologist. Certified by the International Society for Astrological Research (ISAR CAP) and a graduate of Johannes Kepler Institute.
Iva is also an accomplished writer, with her work on astrology featured in major media outlets such as Yahoo, Daily Mail, Cosmopolitan, BuzzFeed, NBC ...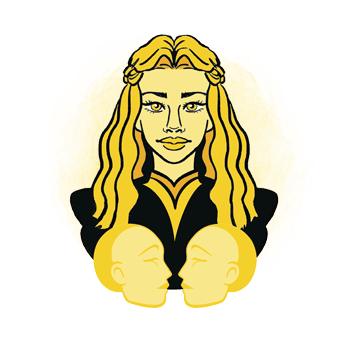 Additional Information
Gemini - traits, personality, dates, characteristics and astrological sign information.
Gemini Man - information and insights on the Gemini man.
Gemini Woman - information and insights on the Gemini woman.
Gemini Compatibility - the compatibility of Gemini with the other astrological signs in love, sex, relationships and life.
Gemini History - the history of Gemini and the stories behind it.
Gemini Symbol - images and interpretations of the Gemini symbol and ruler.
Zodiac Calendar - Discover what your date of birth tells about your character, motivation and purpose in life.