06/25 Birthday - Zodiac Information
June 25th Zodiac
Date: June 25th
Zodiac Sign: Cancer
Color: Cream
In One Word: Whisper
Shape: Wave
Strength: Feeling
Weakness: Rationalization
Most Compatible With: Capricorn

There is a powerful feminine story to be told on June 25th, for this is a day when different sides of our emotional character connect and communicate with each other. Without structure, the world of those born at this time may be burdened with too many problems, for their boundaries cannot take as much pressure from relationships and the outer world as other people might think.
June 25th Horoscope
MOON – MERCURY – (Pluto) – VENUS
The duality of Mercury between two different feminine entities in this row speaks of relations between mothers and daughters, wives and their in-laws, and one's heart with the need for physical satisfaction. It is the bridge for understanding of emotional needs and stands tall in relationships of those born on the 25th of June, showing their preparedness to discuss any issue that comes to light with people they care for. It will also show that a conflict between feelings and reason will become important at some point in life, and many dilemmas could be a part of their reality as they try to follow their heart every step of the way.
Once all those tender words are finally spoken, a person born on this date has to incorporate knowledge into their way of expression, discovering their true role in this lifetime and their shiniest personality. The more they expand, the less they will compromise, and discover that there is a shared solution for any two opposing sides of a conflict if enough energy is invested in finding a solution.
Love and Emotions
With discussions about feelings standing as the main story of their lifetime, people born on June 25th may feel lonely, but they will rarely choose to be alone. Instead, they tend to get tied in relationships that mirror their inner conflict, set on a mission to communicate and resolve their own inner world through other people. Relating, tender and kind, they will enjoy someone they can talk to, and need a friend as much as someone to share a bed with.
In some cases, they choose to be in parallel bonds that last for years, but their morals don't handle well anything but monogamy even when they think they are open-minded and free of self-criticism. Wandering until they find someone to meet all of their emotional needs, they will be faced with disappointment and obstacles at some point in life. Still, once they build a solid foundation for relationships with others, and create real emotional contact with their personal boundaries intact, they may enjoy the beauty of true love with another human being.
Purpose
Life story of those born on June 25th may seem like a breeze when we first see their planetary row, but their course of life usually leads them towards many obstacles for they are guided by the lord of the rings – Saturn. They are to learn about hard work and modesty, but mostly they are to find true faith, accepting the real world as it is, with all its limitations and shadows. Taking responsibility for their own life, they will find the energy to take the wheel and make steps that will lead them to the goal they wish to reach.
What They Excel In
A person born on June 25th is an excellent spokesman if their insecurities don't make them too edgy to perform. They work well with people and have the power to resolve conflicts, usually turned to careers that give many opportunities to discuss and brainstorm about ideas that fix and mend. Writers, bloggers, mechanics and clerks, they excel in all forms of daily, down-to-earth jobs, but need to aim high so their mind is employed and used in the right way. With the ability to touch hearts of other people using simple words, they are good friends, advisors, and those who give support to anyone in need of it.
June 25th Birthday Gift
A birthday gift for a person born on June 25th can always be a book, but one that revolves around Soul, internal cravings, intimacy, or love. They need romance in their life and you may surprise them with something as simple as dinner you cooked and a lighted pathway towards something you've always known they wanted. Pick out a gadget for their kitchen or their home and turn to their childlike nature within. Color, drawings, poems and all sorts of communication given through their gift make their hearts stronger.
Positive Traits for June 25th Born
Talkative, gentle and kind, they can share information about matters of the heart and reflect their beauty on others when they love themselves first.
Negative Traits for June 25th Born
Stagnant, tied to the past, unwilling to let go, they talk in circles instead of approaching the heart of the problem and fixing it. Battling emotion with reason, opinionated and unsatisfied, these individuals will turn to criticism if they lose faith in their own path.
Healing Crystal
Celestite is an extremely good crystal for people born on June 25th. The energy it carries will help them battle stage fright or any other form of anxiety, especially when they are surrounded by people they don't know. This will give them confidence and self-respect in challenging situations. This stone connects one to higher realms and gives a gift of hope to those who have been through trauma or cannot recover from painful experiences. It brings harmony and balance into their lives, and assists meditation and dreaming.
Sabian Symbol
The Sabian symbol for Cancer representatives born on June 25th in a year preceding a leap year:
"A Man Bundled in Fur Leads a Shaggy Deer"
The Sabian symbol for Cancer representatives born on June 25th in a leap year and two following years:
"A Cat Arguing with a Mouse"
Even though in both of these symbols we recognize ways of communicating and connecting of two different beings, the main issue speaks of dominance that is or isn't recognized. It is the human nature that leads the way, and one has to move up from their instinctive, animalistic habits in order to realize their place in this world. On the other hand, a cat is archetypally significantly stronger than a mouse, and while this symbol shows the effort to resolve even the most pristine of conflicts, it also shows unawareness of personal power and strength in comparison to others.
Famous Birthdays on 25th of June
In 1852 Antoni Gaudi was born, a Spanish architect, most of whose work is located in Barcelona, Spain, including Sagrada Familia, his magnum opus. He is known by the nickname "God's Architect", this serving well to his entire numeral symbolism.
In 1903 George Orwell was born, a British writer, essayist and critic, known best by his novella "Animal Farm" and the famous novel "1984". Apart from being a writer (showing his connection to Mercury) the theme of his work involved people (presented by the Moon) and political systems and their criticism (Saturn).
In 1963 George Michael was born, an English singer, songwriter, and philanthropist, who rose to fame as a member of Wham! A strong sense of responsibility and awareness of people's misfortunes, guided by Saturn, made him one of the most charitable performers that ever lived.
Important Historical Events on 25th of June
1910 – The Mann Act is passed by the US Congress, prohibiting interstate transport of females for "immoral purposes".
1923 – The first aerial refueling is performed.
1935 – The Soviet Union and Columbia establish diplomatic relations.
1940 – The official surrender of France to Germany in WWII.
1947 – Diary of Anne Frank is published.
1978 – The first time that the rainbow flag is flown in the San Francisco Gay Freedom Day Parade.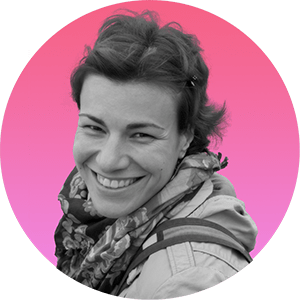 Iva Vucinic is a highly regarded professional astrologer & psychologist. Certified by the International Society for Astrological Research (ISAR CAP) and a graduate of Johannes Kepler Institute.
Iva is also an accomplished writer, with her work on astrology featured in major media outlets such as Yahoo, Daily Mail, Cosmopolitan, BuzzFeed, NBC ...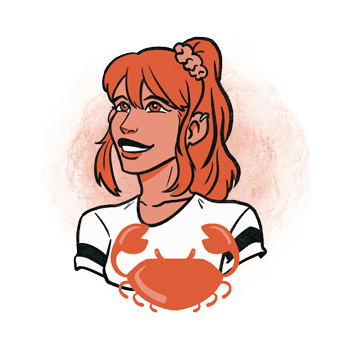 Additional Information
Cancer - traits, personality, dates, characteristics and astrological sign information.
Cancer Man - information and insights on the Cancer man.
Cancer Woman - information and insights on the Cancer woman.
Cancer Compatibility - the compatibility of Cancer with the other astrological signs in love, sex, relationships and life.
Cancer History - the history of Cancer and the stories behind it.
Cancer Symbol - images and interpretations of the Cancer symbol and ruler.
Zodiac Calendar - Discover what your date of birth tells about your character, motivation and purpose in life.