06/29 Birthday - Zodiac Information
June 29th Zodiac
Date: June 29th
Zodiac Sign: Cancer
Color: Orchid
In One Word: Floating
Shape: Wave
Strength: Feeling
Weakness: Gone
Most Compatible With: Taurus

The best image to describe people born on June 29th is that of a gentle medusa floating around the ocean, going with the flow. This date carries a sensitive energy that guides us in an unknown direction, and people born on this date are typically carried by the collective unconscious and things they sense in the invisible field surrounding them.
June 29th Horoscope
MOON – NEPTUNE – (Pluto) – VENUS
Such a sensitive emotional row of planets must have a love story to tell, and individuals born on June 29th feel it with every fiber of their being. It doesn't really matter if this is the idealization of relationships with their partners, themselves, or God, for as long as they are brought high up and close to the divine, exciting, and filling their heart with joy. We can almost sense the flow of this date as we observe planets that connect in its story, and the risks it carries to sink too deep into ties, past life stories, and deep wounds that need to be healed in ways that are unusual.
The Sun and Uranus form the second row that we are to analyze and tell a tale of liberation that comes only when true personality is embraced in all its glory. In a way, the challenge of this date is self-discovery and ultimate honesty with one's true Self.
Love and Emotions
With a rich emotional world, each person born on June 29th craves love from a partner and found in the outer world. Answers they seek may sometimes be limited by monogamy, not because they are in any way promiscuous, but because they believe in something much bigger than a glimpse of reality with one partner that easily becomes boring and static. They need to stay on the move, always expanding their heart, and treating their wounds as soon as they appear instead of hiding them and pretending they were never hurt in the first place.
Dreamers and idealists, but still in search for true freedom to express as themselves, they could have trouble finding someone who will be their one true love. This doesn't mean it is ever impossible to find such a person (or entity), but speaks of their inability to recognize their own character with all its virtues and flaws. When they discover what they truly need, their quest for love becomes a lot easier and something to inspire and guide them in the right direction in life.
Purpose
Bearing in mind the image of the medusa that their primal nature speaks of, their purpose found in Mars speaks of the ability to protect themselves. Just like this animal has venom that can kill a human being, there is a toxic side to those born on June 29th that can be extremely dangerous and hurtful to others. It is their mission to find a way to stand their ground, without fear, and be strong and clear enough to protect their hearts against anything wrong coming from the outer world.
What They Excel In
Individuals born on June 29th excel in all activities that employ their talents, and may grow to become wonderful artists, fashion designers, and musicians. The risk their talents carry hides in spilling their heart to the world, sharing what they might not be ready to share, and weakening their personal boundaries by exposing their naked Soul to too many people. They know how to swim around the unknown and find one meeting point, the core that makes sense, and this gives them the ability to become excellent therapists, diagnosticians, doctors, or blossom in any field that helps others.
June 29th Birthday Gift
A birthday gift for someone born on the 29th of June should be in connection with their need for creativity and inspiration. Choose the right music, give them fireworks and candlelight, and evoke the feeling of support and belonging in their inner world. They want someone who will draw, paint, and create new things for them, and enjoy a fine poem or a drawing of their friend in a frame much more than typical gifts people choose. Give them something creative, something you are proud of and something you made yourself, with their image in your mind and their inner world intertwined with your Soul.
Positive Traits for June 29th Born
Open, fluent and easygoing, these individuals carry the sorrows and joys of the entire world. They are compassionate, recognize empathy, and have the ability to give support and healing to those in need.
Negative Traits for June 29th Born
Lost wanderers that aren't sure where they're going or why, they could get tied to past life issues, karmic debts, and matters long gone, unable to let go and set free, leading themselves to dependencies and feelings of loss and sorrow that never seem to end.
Healing Crystal
Kutnohorite is known as a stone that heals a broken heart, and presents a perfect choice for those born on June 29th. Even if their hearts aren't broken, it will open them for the Divine love and the inner sense of purpose, and regulate their sleeping patterns and habits that make them weak. It is a crystal that helps one create solid boundaries while in the state of inner harmony, until they build resilience against stress and aggression.
Sabian Symbol
The Sabian symbol for Cancer representatives born on June 29th in two years preceding a leap year:
"Two Nature Spirits Dancing Under the Moonlight"
The Sabian symbol for Cancer representatives born on June 29th in a leap year and a year following it:
"A Group of Rabbits Dressed in Human Clothes Walk as if on Parade"
While both of these symbols speak of joyful activities, they carry an inner opposition for us to see. The natural flow of things is seen in all beauty in the first symbol where nature spirits dance, but the second one reflects the need to be something we really aren't and carries a sense of dishonesty. The main battle in characters of those born on this date seems to be just that – to stop wearing someone else's clothes, trying to fit in or find similarities to the human race, and relax, go with the flow, accepting what comes natural to feel the rush of joy and dance in the moonlight.
Famous Birthdays on 29th of June
In 1933 John Bradshaw was born, an American author, educator and theologian, who mostly focused on addiction, recovery, codependency and spirituality. He was active in the self-help movement and popularized ideas such as "wounded inner child" and the "dysfunctional family".
In 1944 Gary Busey was born, an American actor known for many roles, including those in Lethal Weapon, The Firm and Lost Highway. He was badly injured in a motorcycle accident in which he wasn't wearing a helmet, and this is considered to be the cause of changes in his behavior.
In 1948 Ian Paice was born, an English musician that rose to fame as the drummer of Deep Purple. He is missing a part of his left lung, due to childhood illness that turned into tuberculosis.
Important Historical Events on 29th of June
1881 – Muhammad Ahmad (born on August 12th) declares himself the messianic redeemer of Islam, Mahdi.
1888 – Handel's (born on February 23rd) Israel in Egypt is recorded onto a phonograph cylinder, this becoming one of the oldest recordings of music.
1956 – The U. S. Interstate Highway System is officially created.
1974 – Isabel Peron (born on February 4th) becomes the first female President of Argentina.
1975 – The first prototype of Apple I computer is tested.
2007 – The first iPhone is released.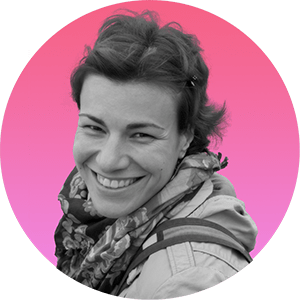 Iva Vucinic is a highly regarded professional astrologer & psychologist. Certified by the International Society for Astrological Research (ISAR CAP) and a graduate of Johannes Kepler Institute.
Iva is also an accomplished writer, with her work on astrology featured in major media outlets such as Yahoo, Daily Mail, Cosmopolitan, BuzzFeed, NBC ...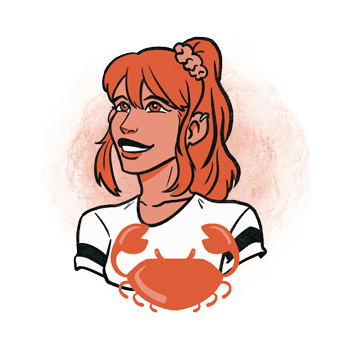 Additional Information
Cancer - traits, personality, dates, characteristics and astrological sign information.
Cancer Man - information and insights on the Cancer man.
Cancer Woman - information and insights on the Cancer woman.
Cancer Compatibility - the compatibility of Cancer with the other astrological signs in love, sex, relationships and life.
Cancer History - the history of Cancer and the stories behind it.
Cancer Symbol - images and interpretations of the Cancer symbol and ruler.
Zodiac Calendar - Discover what your date of birth tells about your character, motivation and purpose in life.