06/07 Birthday - Zodiac Information
June 7th Zodiac
Date: June 7th
Zodiac Sign: Gemini
Color: Neon Green
In One Word: Luck
Shape: Zig Zag
Strength: Exciting
Weakness: Stressed
Most Compatible With: Sagittarius

June 7th is a date of exciting, new things, those that melt our hearts, make us feel in love and jump out of our own skin just for the thrill of it. This is a time of changeable love affairs, romantic gestures, and surprises that make us feel alive. Life isn't worth living without change and new experiences for those born on this date, and this inner drive might tear many of their relationships apart, until they find a true friend to be with.
June 7th Horoscope
(Pluto) – URANUS – (Pluto) – VENUS
A combination of Venus and Uranus always speaks of a spark of love that is to be found, and of colorful romances that turn our entire world upside down. It is the sudden explosion of creativity, and those born on this date turn out to be incredibly talented and connected to the higher planes of existence where they reach for incredible ideas. Beauty and inspiration come together, and if they manage to open up for the gifts of life, they might make incredible creators, designers, and those who make modern and bold moves that intrigue others and bring progress into the world.
The liberation of the feminine principle is obvious in the second row of analysis, as we come down to number 13 in all its feminine glory. On the other hand, the expansion of one's personality and the center of their being become necessary, growth, travel, and education coming to be their important calling, often as they get older.
Love and Emotions
Emotions in lives of people born on June 7th are a rollercoaster without end, something that thrills them and pushes them into self-expression they need. They will grow through contact with others, in ways they cannot even imagine, and this will come in waves, large jumps and leaps of faith, bringing them down to the lowest, moody valleys they will simple move out of by creating distance and using their rationality. This typically comes in cycles, one following the other, friendships turning into love when they least expect them to, stable relationships falling apart, and their brain taking over just when they started feeling secure and safe in someone's arms.
Many Gemini representatives born at this time will divorce, change their partners often, or relive a certain trauma several times until they evolve and move on from one painful point in their Soul's progress. Their nature brings excitement and fun to those they choose to be with, while at the same time stressing them out when they reach emotional limits that don't make them feel good anymore.
Purpose
Objectives that each individual born on the 7th of June is after are patience, acceptance, and careful planning. In search for their final goal, they are supposed to grow up and learn how to handle the circumstances that seem to be unjust and hard to cope with. As they grab responsibility with a big spoon, they learn that all matters depend on them, including the most distant pieces of circumstantial truths that seem to be entirely out of their control. Deity they carry within is to give them the right structure, the ability to finish what was started, and point on ways how to control time and the outer world through inner feelings of lightness and belief.
What They Excel In
People born on the 7th of June excel in all things related to fashion, everything modern and beautiful at the same time. They are designers, programmers, scientists in the field of cosmetics, as well as divorce lawyers and liberators, troublemakers that fight for the right cause. Fond of modern teachings and development of techniques that aren't yet proven to work, they can dazzle in fields of science and research on things they deeply care about.
June 7th Birthday Gift
When the right occasion arises, a person born on the 7th of June needs a surprise much more than anything from the material plane. Although their senses can be satisfied with something as simple as junk food, it is advisable to put more thought into their gifts and organize something they really don't expect. Think of several steps you can make in the process, messages they can follow to a certain location, or a piece of modern art or jewelry that resonates with their heart. They will appreciate any friendly gesture for as long as it is obvious that someone cares, however strange their ways or train of thought may be.
Positive Traits for June 7th Born
Energetic, adventurous, spontaneous and liberal, they are prepared to give the freedom to everyone to live their own life, asking only for their own freedom in return.
Negative Traits for June 7th Born
Stressed and torn between personal freedom and ties of love holding them back. Bursting into flames and shattering to pieces when they suffer for too long, taking more than they can handle, they are often unaware of the limitations of their physical body.
Healing Crystal
Ajoite is a wonderful stone for every person born on June 7th, as it gives a strong connection to the Divine while at the same time nurturing the feminine within. It is a crystal of emotional support, peace and harmony, highly spiritual and yet grounding a person through communication with those they contact with here, on Earth. Sparking their ability for compassion and forgiveness, ajoite will give just the right support for the evolution of their Gemini personality, relieving them from stress.
Sabian Symbol
The Sabian symbol for Gemini representatives born on June 7th in two years preceding a leap year:
"A Woman Activist in an Emotional Speech Dramatizing Her Cause"
The Sabian symbol for Gemini representatives born on June 7th in a leap year and a year following it:
"The Head of a Robust Youth Changes into That of a Mature Thinker"
This is a place where maturity is reached in different ways and growing up plays a big part in realistic expression and the right way to use the power of the mind. There is something to be shaped here, something potent but overly used, and too much energy given to the cause that should be settled calmly and with dignity. Childish nature of the sign of Gemini comes to light on this date, and people born then have a task to grow up and build up the patience needed to endure through challenges, waiting for the right time to act, according to plan.
Famous Birthdays on 7th of June
In 1940 Tom Jones was born, a Welsh singer who was knighted by Queen Elizabeth II for services to music. The best way to understand his contact of Venus with Uranus seeking liberation is to listen to the lyrics of his song "Sex bomb".
In 1952 Liam Neeson was born, an Irish American actor who rose to fame starring in a role in Steven Spielberg's Schindler's List. Diverse in his approach to studies, he ended up having an important acting career that ultimately led to him being appointed Officer of the Order of the British Empire by Queen Elizabeth II.
In 1958 Prince was born, an American singer, multi-instrumentalist and songwriter, known as the innovator among musicians of the 20th century. His work with electronics, extravagant dressing style and even his stage name at one point - , was known as the "Love symbol".
Important Historical Events on 7th of June
1494 – Portugal and Spain sign a treaty that divides the New World between them.
1892 – The arrest of Homer Plessy (born on March 17th) for not leaving his seat in the "whites-only" car of a train.
1905 – The union of Norway with Sweden is dissolved.
1965 – It is prohibited for states in America from criminalizing the use of contraception by married couples.
1971 – The precedent is set by the US Supreme Court that vulgar writing is protected under the First Amendment.
2000 - The Blue Line (the border between Israel and Lebanon) is defined by the UN.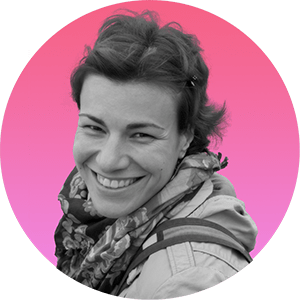 Iva Vucinic is a highly regarded professional astrologer & psychologist. Certified by the International Society for Astrological Research (ISAR CAP) and a graduate of Johannes Kepler Institute.
Iva is also an accomplished writer, with her work on astrology featured in major media outlets such as Yahoo, Daily Mail, Cosmopolitan, BuzzFeed, NBC ...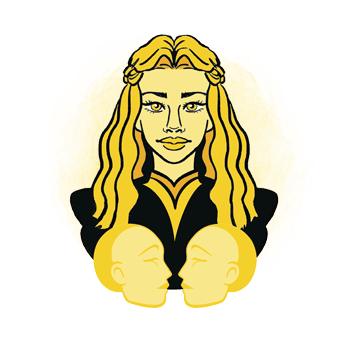 Additional Information
Gemini - traits, personality, dates, characteristics and astrological sign information.
Gemini Man - information and insights on the Gemini man.
Gemini Woman - information and insights on the Gemini woman.
Gemini Compatibility - the compatibility of Gemini with the other astrological signs in love, sex, relationships and life.
Gemini History - the history of Gemini and the stories behind it.
Gemini Symbol - images and interpretations of the Gemini symbol and ruler.
Zodiac Calendar - Discover what your date of birth tells about your character, motivation and purpose in life.