06/11 Birthday - Zodiac Information
June 11th Zodiac
Date: June 11th
Zodiac Sign: Gemini
Color: Satin Sheen Gold
In One Word: Burn
Shape: Donut
Strength: Creative
Weakness: Ego
Most Compatible With: Sagittarius

With the energy of this date raised above those that Gemini usually sense, this is a time of potential verbal conflicts as much as it is of creative work. There is an inner conflict, an opposition to heal and mend, and always something new to discover in two personalities carried in the souls of those born on June 11th.
June 11th Horoscope
SUN – SUN – (Pluto) – VENUS
Two suns combined with Venus might speak of rivalry between two authority figures over a damsel in distress. It is highly likely that a person born on June 11th will live out this type of archetypal story at some point in their life, for the touch of two personalities has to come with a battle of dominance and usually comes through battle for love too. These masculine principles may be too strong for Venus in this row, taking away her sensitive and inspirational role, making it vulnerable and shadowing passionate love with reason. Expression of Self one is on the chase for seems truly distant when they are out of balance and detached from others.
Love and Emotions
There is a lot of warmth in the planetary row of those born on June 11th, and expressed creativity in their life will depend on inspiration found in Venus. This means they will search for someone to be their muse, someone to make things with, and someone to give color to their world of passionate choices. However, they are often quite rational and tend to put their emotions behind their brain, thus remaining distant and unable to form an intimate bond with a partner.
Bravery in their love life should be based on instincts, emotions, and reason, all at the same time. The problem here is in the fact that the balance they seek has three different parts of the equation, and makes everything a lot more complicated than it might seem in lives of other people. Hiding two personalities in their core, they could find themselves torn between desires for two different relationships with two different people, at the same time. Only when they find inner Unity will they be ready to find it in the outer world too, and through a partner that makes them feel whole.
Purpose
Conflict is sometimes inevitable and necessary in lives of those born on the 11th of June. Their nature is highly susceptible to rationalization of emotions and this could keep them on a distance from the world, unable to create intimacy and closeness to truly be happy. On the other hand, they might be somewhat childish and proud enough to jump into relationships that won't make them feel good, and this is where actual boundaries need to be set as they learn about their own limitations and start respecting their sensitive side too.
What They Excel In
A person born on June 11th is always a strong leader with the ability to multitask and organize well, for as long as they are grounded enough to understand which perspective is real, and which one isn't. Aware, obvious, and ready to express, they will lead the way and fight for respect when necessary, proud and brave in their desire. They are energetic enough to be in any managerial position, or seek career in acting and performing of any kind. Spotlight should be on them, but only if they are inspired enough to keep the world interested.
June 11th Birthday Gift
To choose a birthday gift for an individual born on the 11th of June, we need to keep in mind if their ego is fragile and in need of some nurturing, and which things make them confident enough to express freely. You can never go wrong with giving them something to enjoy in this physical world, be it a birthday cake made by their favorite recipe or a bathing salt that smells like chocolate. Whatever the case pick a present that won't be in any way offensive, not even if it might seem funny. You can always rely on their Venus to find satisfaction in the simplest of things that are beautiful and relaxing.
Positive Traits for June 11th Born
Confident, proud and ready for challenges, they are always carrying a solution to any problem, ready to shine a light on others giving respect and leadership where needed. Innovative and changeable, they shake up our worlds until we are lifted high up and into higher consciousness.
Negative Traits for June 11th Born
Vain, conceited and too proud to stay flexible, these individuals could have a hard time relating, seeing everyone as their rival and someone to fight with. Taking things way too personally, they sometimes forget the real mission they came to Earth to embark on.
Healing Crystal
Amblygonite will help those born on June 11th manifest their creativity with ease. It will give their brilliance room to flourish and feed them on the exact inspiration they need to truly shine. Relieving them from the emotional ties that should remain in the past, this stone brings calmness as it chases off stress and worrying out of one's life. The state of calm it leads them towards will give them the confidence they need to be exactly who they are, in any situation that might come.
Sabian Symbol
The Sabian symbol for Gemini representatives born on June 11th in three years preceding a leap year:
"A Modern Cafeteria Displays an Abundance of Food, Products of Various Regions"
The Sabian symbol for Gemini representatives born on June 11th in a leap year:
"A Tumultuous Labor Demonstration"
Interestingly, these two symbols display two sides of Uranus, the positive and the negative one. With the symbolism of number 11 in close connection to the awakening of higher consciousness and Uranus itself, it is obvious that these symbols speak of ways to resolve oppositions with love, food, support and care, or with rebellion that might leave some unwanted consequences along the way. The energy (income) is seen through a modern approach, going with the flow of the times, even ahead of them, in the first symbol, or through riots and battle in the second.
Famous Birthdays on 11th of June
In 1933 Gene Wilder was born, an American actor and director who starred as Willy Wonka in Willy Wonka & the Chocolate Factory, as well as in Silver Streak, See No Evil, Hear No Evil, and others. When his third wife died from ovarian cancer, she inspired his involvement in promoting cancer awareness and treatment.
In 1959 Hugh Laurie was born, an English actor and screenwriter, known best by his role of Dr. Gregory House in the series House. In 2011, he was listed the most watched leading man on television setting a Guinness World Record.
In 1978 Joshua Jackson was born, a Canadian American actor that rose to fame with his role of Pacey Witter in Dawson's Creek. His rebellious nature manifested when he was arrested for a quarrel with a security guard at a Carolina Hurricanes ice hockey game.
Important Historical Events on 11th of June
1748 – Nordic Cross flag is adopted by Denmark, and is later taken up by all other Scandinavian countries.
1770 – Captain James Cook (born on November 7th) runs around on the Great Barrier Reef.
1788 – Alaska is reached by the Russian explorer, Gerasim Izmailov.
1898 – The first known automobile race, Paris-Bordeaux-Paris, is held.
1936 – The International Surrealist Exhibition in opened in London.
1982 – The opening of the E. T. the Extra-Terrestrial in the US.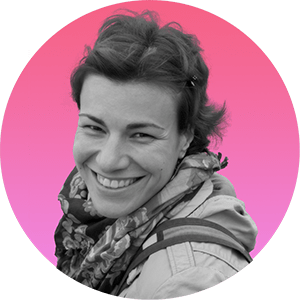 Iva Vucinic is a highly regarded professional astrologer & psychologist. Certified by the International Society for Astrological Research (ISAR CAP) and a graduate of Johannes Kepler Institute.
Iva is also an accomplished writer, with her work on astrology featured in major media outlets such as Yahoo, Daily Mail, Cosmopolitan, BuzzFeed, NBC ...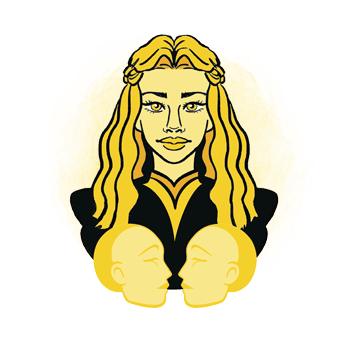 Additional Information
Gemini - traits, personality, dates, characteristics and astrological sign information.
Gemini Man - information and insights on the Gemini man.
Gemini Woman - information and insights on the Gemini woman.
Gemini Compatibility - the compatibility of Gemini with the other astrological signs in love, sex, relationships and life.
Gemini History - the history of Gemini and the stories behind it.
Gemini Symbol - images and interpretations of the Gemini symbol and ruler.
Zodiac Calendar - Discover what your date of birth tells about your character, motivation and purpose in life.