06/28 Birthday - Zodiac Information
June 28th Zodiac
Date: June 28th
Zodiac Sign: Cancer
Color: Pink
In One Word: Sharp
Shape: Bended Arrow
Strength: Ready
Weakness: Anger
Most Compatible With: Capricorn

Every 28th carries the challenge of the fall of Mars in the sign of Cancer, especially in June when the Sun is set in this sign. The emphasis on the hurt, bruises, and pain caused by aggression and energy that is destructive rather than constructive, marks this date and gives vulnerability to those born on it. On the other hand, the force of Mars when based on clear emotional pretenses is incredibly powerful and guiding one towards fulfillment of all desires, when rivers of ancestors are cleaned and their Soul filled with love.
June 28th Horoscope
MOON – MARS – (Pluto) – VENUS
When Mars is set in such an emotional environment, it doesn't really know how to behave. People born on June 28th may feel like they need to be stronger and tougher than they are, judging their own weakness and other people's sensitivity to fight the pain. The main challenge here is to focus energy on constructive work, moving towards their goals step by step, without distractions that will make it weak. On the other hand, every beat of their heart should be respected and every emotion embraced, so they can truly have the power to carry this load and make something incredible out of it.
Sun and Venus form the second numeral row of their birth date, speaking of creation and love that need to be in sync with one another and constantly inspiring them to make something out of anything life serves them with. When life gives them lemons, they are to make a lemon tart, putting all of their resources into difficulties to make them shiny, sweet, and beautiful in the end.
Love and Emotions
A change of pace is needed to heal the hearts of Cancer representatives born on June 28th. They are to slow down, feel their own needs, and begin new relationships only when they are in sync with their own desires. Their love life can be a true rollercoaster, filled with experiences that are hurtful or aggressive in some way, usually leaving them in fear that they won't be able to find someone who is "right for them".
If they don't recognize what the other person really has to offer, they fail to respect their own boundaries and don't find a fine balance needed to be tender and cared for at the same time. It is important for them to carefully listen and sense the atmosphere before jumping to conclusions, giving as much as they get and caring as much as they're cared for. On the other hand, too much caution could make them close their hearts and become unresponsive for other people. As they open up for love and believe in the intent of the Universe, they learn that their partner is really their own reflection and each relationship helps them to learn and grow.
Purpose
Depending on their upbringing, people born on June 28th may be faced with a task to detach from primal commitments and ties in order to fly. Their life stories lead towards liberation, from their family or their partners, and this can be stressful if they aren't aware of their inner truth and their own personality they are to love most. The flow takes them towards personal freedom, freedom of spirit, and change in their ways that will make them happier, friendlier, and in tune with the Higher thought.
What They Excel In
Individuals born on the 28th of June often excel in sports and physically challenging workplaces, but they need to stay tuned to their abilities and understand their limitations to be truly brilliant. They can keep their focus, start something new and be innovative and incredibly energetic when the moment is right for action they intend to make. If they don't rush into choices they aren't really ready for, their emotional nature makes them creative and artistic, and gives them the ability to find their real talents to follow.
June 28th Birthday Gift
When choosing a birthday gift for a Cancer representative born on June 28th, you need to keep their sensitivity in mind even if they seem sharp and ready for anything life throws their way. Give them something filled with meaning, or something they can use every day, and avoid sharp edges of any kind. Buy a fine piece of glass, something colorful yet moderate to be kept in their home, or a piece of jewelry that carries just the right message. Fine breakable objects might not be the best idea if you want to give them something to last, but they will make them feel special and respected just as they are.
Positive Traits for June 28th Born
Energetic, focused and searching for the purpose in any drama, they are able to separate reason from emotion when needed and stay brave in challenging times.
Negative Traits for June 28th Born
More sensitive than they are aware of, they become impatient and judgmental of other people's emotional states, sometimes turning to aggression and even sadism when their dissatisfaction is vast and their needs aren't met.
Healing Crystal
Light red garnet is a wonderful stone that will help those born on June 28th find balance in their emotional world, while staying grounded and energized. It brings serenity or passion, as appropriate, inspiring one to find love in their heart. Removing inhibitions and taboos, it is a stone that will free them from fear of relating, opening their heart and bestowing self-confidence around other people. It helps control anger, especially towards oneself.
Sabian Symbol
The Sabian symbol for Cancer representatives born on June 28th in a year preceding a leap year:
"Game Birds Feathering Their Nests"
The Sabian symbol for Cancer representatives born on June 28th in a leap year and two years following it:
"Two Nature Spirits Dancing Under the Moonlight"
Nature plays a large role in lives of those born on this date, giving them a powerful connection to Mother Earth and everything it has to offer. Their happiness is found in the nighttime and in settings that aren't focused so much on their professional world. If they get stuck chasing goals that don't make them satisfied, they might miss the moment to dance, sing, and let go to the flow, creating life itself with someone they love.
Famous Birthdays on 28th of June
In 1926 Mel Brooks was born, an American actor, director, writer and comedian, who starred as the creator of numerous comic parodies and farces. On the subject of his father dying when he was only 2 years old, he stated: "There's an outrage there. I may be angry at God, or at the world, for that." He also emphasized that this is probably the foundation for all the work he has done in the genre of comedy.
In 1966 John Cusack was born, an American actor and screenwriter, famous for his roles in High Fidelity, Con Air and The Raven. He dropped out of New York University, saying that he had "too much fire in his belly".
In 1970 Mike White was born, an American actor, director and writer, known best for his work on the series Enlightened. Erasing taboos in public, he is openly bisexual and his father came out as gay in 1994.
Important Historical Events on 28th of June
1846 – Saxophone is patented by Adolphe Sax (born on November 6th).
1859 – The first conformation dog show is held in England.
1894 – In the US, Labor Day is officially declared a national holiday.
1926 – Two companies are merged to form Mercedes-Benz.
1969 – Gay rights movement is triggered by Stonewall riots in NYC.
1987 – The first time in military history that civilians are targeted for a chemical attack.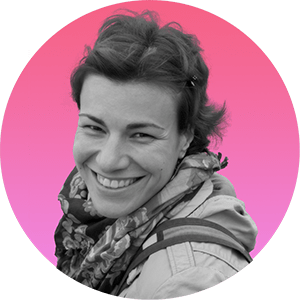 Iva Vucinic is a highly regarded professional astrologer & psychologist. Certified by the International Society for Astrological Research (ISAR CAP) and a graduate of Johannes Kepler Institute.
Iva is also an accomplished writer, with her work on astrology featured in major media outlets such as Yahoo, Daily Mail, Cosmopolitan, BuzzFeed, NBC ...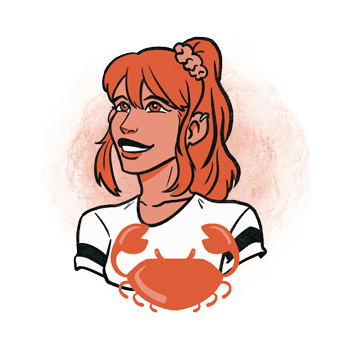 Additional Information
Cancer - traits, personality, dates, characteristics and astrological sign information.
Cancer Man - information and insights on the Cancer man.
Cancer Woman - information and insights on the Cancer woman.
Cancer Compatibility - the compatibility of Cancer with the other astrological signs in love, sex, relationships and life.
Cancer History - the history of Cancer and the stories behind it.
Cancer Symbol - images and interpretations of the Cancer symbol and ruler.
Zodiac Calendar - Discover what your date of birth tells about your character, motivation and purpose in life.