06/23 Birthday - Zodiac Information
June 23rd Zodiac
Date: June 23rd
Zodiac Sign: Cancer
Color: Persian Green
In One Word: Learning
Shape: Large Circle
Strength: An Open Heart
Weakness: Naïve
Most Compatible With: Taurus

A date like June 23rd speaks of the intense energy of the Sun in Cancer, pulling firmly with its gravity into one's emotional world. Family issues will be intense and individuals born on this date always have a task to expand their horizons and learn how to change perspective to make their heart bigger. With such a powerful setting, they need to hold on to their grounding, or their need for love and beauty might keep them preoccupied with realities seen through pink goggles.
June 23rd Horoscope
MOON – JUPITER – (Pluto) – VENUS
Entities in the planetary row of those born on the 23rd of June speak of an emotional flow that allows one to manifest their visions and live by high moral standards that give them a sense of dignity and dominance. Emotional imbalance in their lives may lead to different sorts of psychosomatic disorders and hormonal issues difficult to resolve, but there is really not a single problem they cannot find a solution to if they sink into the world of feelings that is to cleanse, purify and transform into Divine Love itself.
In the second step of our analysis, we must recognize their need to relate freely, expressing their inner truth with spontaneity and ease. Their story will never be one of passive tones, not even with their primal planetary row relying on feminine entities. They are to build a personality that can stand against others as equal and strong. With their will strong and their core obvious, they form bonds to last them a lifetime and choose relationships that make them stronger instead of dispersing their energy on troubled souls without getting much in return.
Love and Emotions
Relationships that people born on June 23rd form always go with the flow of the moment and need true emotions to set their foundation. It isn't in their nature and is never their moral choice to jump into parallel romances, but very often they stand as a supportive step for their further evolution. In an attempt to heal the relationship between their divine and their earthly needs, they might get lost and try out many different approaches to love until they find their universal truth.
Love life of these individuals is rich and gets stable with time, as they discover their role of a family keeper and someone to gather others with support and care. They have so much love to give and sometimes fail to recognize their strengths due to high expectations of society or their primal family. They need someone to paint their life with a full specter of colors and shades, make them cry and laugh, satisfying needs of their body and their heart at the same time.
Purpose
Everything in lives of individuals born on June 23rd comes down to family bonds, emotional ties that define them and give their life meaning. Their purpose is to untangle their own emotions from those of people who raised them, and give room to their own heart to grow. They need to forgive, learning how to cope with any problem and how to metabolize it tenderly, without unrealistic expectations. They are to connect with others on a deeply intimate level, forming respectful bonds around closeness and purity of love.
What They Excel In
A person born on June 23rd knows how to share love with the rest of the world. They often get highly educated and strive for knowledge, searching for philosophies that allow them to connect with others staying in touch with their own Soul. Team players with a big heart, they excel in work with people, couples, and different philosophies. They are teachers, travelers of the world, and those who find the feeling of home wherever they go, but need to travel far in order to find acceptance and true understanding for all beauties found in the world around them.
June 23rd Birthday Gift
To choose a birthday gift for someone born on the 23rd of June, you need to consider their width of mind and their emotional needs first. Instead of choosing a book or a course in any specific field they wish to learn about, choose something to change their perspective and remind them how big the world is. Go with a shining globe, a plane ticket, or a party with a theme of a distant destination. They will enjoy meeting different parts of the world, even when staying in the warm embrace of their home.
Positive Traits for June 23rd Born
Their heart is open and their morals strong. Giving, caring, and truly dedicated to making this world a better place, they believe in goodness of all people and dream big, discovering their righteous path as they move along.
Negative Traits for June 23rd Born
Afraid to jump in and manifest their dreams, they could get lulled in a world of delusion, trying too hard to meet expectations of others and observing other people from afar.
Healing Crystal
Scolecite is a very good choice for those born on June 23rd, a stone that awakens the heart and helps one find inner peace in the process of personal transformation. It brings clarity into their world and makes them face emotional blockages that hold them back and stop progress they were bound to make in this lifetime. This crystal can be kept under the pillow, especially if a person has problems with sleep and the inner state of peace at night.
Sabian Symbol
The Sabian symbol for Cancer representatives born on June 23rd:
"A Man on a Magic Carpet Hovers over a Large Area of Land"
Being the one to need grounding in order to not float away on wings of emotion, a Cancer representative born on this date sees the world from a perspective different than that of common people. This tendency to float and hover around may distance them from actual Earthly relationships, especially if they feel too sensitive or scared to come down to the rough, real world.
Famous Birthdays on 23rd of June
In 1936 Richard Bach was born, an American writer, known for his semi-autobiographical books that illustrate his philosophy. His planetary row is clearly seen in his writing, especially in the best-seller Illusions: The Adventures of a Reluctant Messiah.
In 1972 Selma Blair was born, an American actress recognized firstly by her leading role in the film noir Brown's Requiem. At a young age, guided by her story of feminine principles and Jupiter, she wanted to be a horse trainer and a ballerina.
In 1984 Duffy was born, a Welsh singer and songwriter, whose song "Mercy" made her the first woman to achieve number-one on the UK Singles Chart since 1983. Her family story is intense, for her mother's marriage to her step-father put her in a safe house for a year when she was only 14, and she ran away back to her father's home a year later.
Important Historical Events on 23rd of June
1868 – A patent is given to Christopher Latham Sholes (born on February 14th) for the invention of the "type-writer".
1926 – The first SAT exam takes place.
1941 – Lithuania declares independence from the Soviet Union.
1960 – The US FDA declares Enovid to be the first approved oral contraceptive pill.
1961 – Antarctica is declared a scientific preserve and all military activity is banned on the continent with the Antarctic Treaty.
2013 – The first time that the Grand Canyon is successfully walked across on a tight rope.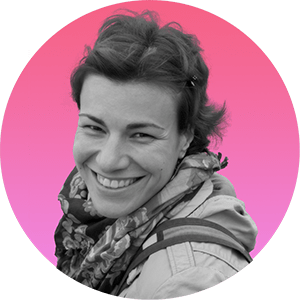 Iva Vucinic is a highly regarded professional astrologer & psychologist. Certified by the International Society for Astrological Research (ISAR CAP) and a graduate of Johannes Kepler Institute.
Iva is also an accomplished writer, with her work on astrology featured in major media outlets such as Yahoo, Daily Mail, Cosmopolitan, BuzzFeed, NBC ...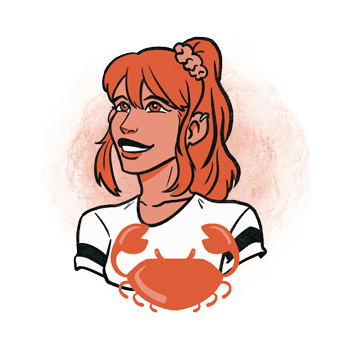 Additional Information
Cancer - traits, personality, dates, characteristics and astrological sign information.
Cancer Man - information and insights on the Cancer man.
Cancer Woman - information and insights on the Cancer woman.
Cancer Compatibility - the compatibility of Cancer with the other astrological signs in love, sex, relationships and life.
Cancer History - the history of Cancer and the stories behind it.
Cancer Symbol - images and interpretations of the Cancer symbol and ruler.
Zodiac Calendar - Discover what your date of birth tells about your character, motivation and purpose in life.