06/12 Birthday - Zodiac Information
June 12th Zodiac
Date: June 12th
Zodiac Sign: Gemini
Color: Spring Bud
In One Word: Balance
Shape: Flower
Strength: Emotional
Weakness: Running Away
Most Compatible With: Leo

It is in the blood of those born on June 12th to search for great distances and discover secrets that others never wanted to share. Still, they rarely find a way to move far from the shore if they get burdened with fear or unrealistic expectations that they know might make them unsatisfied. In their search for balance, it is the scattered information they should synthesize and balance with actual meaning and purpose.
June 12th Horoscope
SUN – MOON – (Pluto) – VENUS
This is one of those dates where we shouldn't neglect the gap between two different emotional approaches a person might have. June 12th carries some mixed signals that their Sun should decipher and make visible to the rest of the world. As they unveil mysteries of the heart, these individuals will learn that there is a lot more they can summon in their lives by pure emotion, than there are specific actions they should make to get where they want to go. Still, their objective should be to find overall balance, between these two and all other values in their life.
Love and Emotions
Highly emotional for someone born in their Sun sign, individuals born on June 12th search for an ideal in their personal bonds. Their states will vary and change, depending on the role they take on in certain relationships. Practically this means that their personality will seem different when they relate to one lover and the other, to their parents and their child, or anyone they share obvious intimacy with.
It is highly unlikely that they will meet the love of their dreams in kindergarten, for this might mean that they have "very little to do" with their lives later on. Torn between a family and having fun without any obligations, they could get stuck in a pattern of moving from one relationship to the other, unwilling to settle down. They must find a partner to fit every side to their personality in order to truly feel happy, although they won't hold a grudge or get angry if this isn't something they instantly find. Idealists that they are, they have a potential for one true love, but only if they are willing to be entirely honest with themselves, facing their real needs instead of shoving them aside or feeling ashamed.
Purpose
Neptune stands as the guiding light for people born on the 12th of June, as a dim and distant point in space where no typical rules of reason apply. Too reach it, a Gemini must sink in emotion and forget about common sense, getting lost in love, inspiration, and creativity shared to show their inner state to the rest of the world. They are the messengers of the Divine Love, and this isn't something that their Sun sign recognizes with ease. If they don't find their true path, they will get pulled by dependencies of all sorts and get too tied to people that need their help but take away too much of their energy. It is their mission to find their faith, believing in themselves and those around them, relaxed and ready for any future to come when they are surrounded with all the right individuals.
What They Excel In
Every individual born on June 12th knows how to deal and communicate with people, caring enough to give support and listen, yet carefree enough to keep everyone on a distance by small talk and light conversations. Their skills will help them relating to all types of people and this can make them wonderful spokesmen, but also put them in places where others have difficulty working because of bad news and tough challenges, such as jails and hospitals.
June 12th Birthday Gift
The right birthday gift for someone born on June 12th may be a trinket for their home or a piece of art they observed from all angles somewhere in a nearby gallery. They will gladly listen to music you think fits their sensibility, and cherish all sorts of artistic attempts you make to create a hand-made present. They don't need expensive things, but need to feel valued and loved, not by a heart-shaped box that something inappropriate arrives in, but by true emotion behind the deed.
Positive Traits for June 12th Born
Emotional, sensitive, compassionate and willing to listen, they are less rational than other Gemini representatives and this gives them more space for relating and reaching for the Divine Love.
Negative Traits for June 12th Born
Moody, torn between different roles and too adaptable to people and situations that don't make them feel good. They get self-destructive when unable to deal with their own emotional baggage.
Healing Crystal
Relieving one of panic and fear, kunzite is an excellent stone to help those born on June 12th on their journey. Very often, their desire to run away can distance them from relationships with quality and people who help their heart heal. This stone will encourage love to come into their lives, aid them as they open their intimate world for those who care for them, and create loving relationships with new people they meet, as well as those they have known for years. Reminding them of everything they should give to the world and getting them in touch with their true nature, this crystal may assist them to discover their real path in life.
Sabian Symbol
The Sabian symbol for Gemini representatives born on June 12th in three years preceding a leap year:
"A Tumultuous Labor Demonstration"
The Sabian symbol for Gemini representatives born on June 12th in a leap year:
"Dancing Couples in a Harvest Festival"
Two different approaches to work are seen here, one of them high in expectation and low in self-worth, and the other enriched by Venus and relationships that are carefree and joyous. Individuals born on this date need to be on their quest for this ideal workplace and collective where their childish nature will come to light and be supported by other people. They need to find the inner state of value and understand just how much they deserve, so they can create the environment they need to be fulfilled and joyous.
Famous Birthdays on 12th of June
In 1924 George H. W. Bush was born, an American politician and the 41st President of the United States. He reached for the role of his Sun through presidency, and the patriotic needs to defend his country and enlist in the army before continuing his education, speak of his Moon in search for a mission.
In 1929 Anne Frank was born, a German Dutch victim of the holocaust who touched the heart of so many people by writing a diary, speaking of her life in hiding between 1942 and 1944, sensing throughout this time that her mission in life is to write something big and never be forgotten.
In 1981 Adriana Lima was born, a Brazilian model and actress, known as the Victora's Secret Angel and their longest-running model. Before becoming an Angel (speaking well of the purpose seen through Neptune) she stated that she wanted to become a nun.
Important Historical Events on 12th of June
1550 – The foundation of the city of Helsinki.
1817 – Carl von Drais (born on April 29th) rides the first every made bycicle.
1935 – The Chaco War is ended as the fire ceases between Bolivia and Paraguay.
1939 – The opening of the Baseball Hall of Fame.
1942 – For her 13th birthday, Anne Frank receives a diary.
1967 – All laws that prohibited interracial marriage in the US become unconstitutional.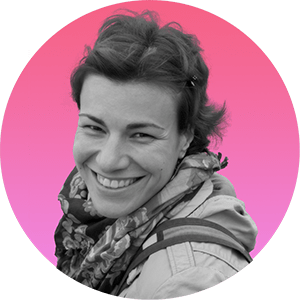 Iva Vucinic is a highly regarded professional astrologer & psychologist. Certified by the International Society for Astrological Research (ISAR CAP) and a graduate of Johannes Kepler Institute.
Iva is also an accomplished writer, with her work on astrology featured in major media outlets such as Yahoo, Daily Mail, Cosmopolitan, BuzzFeed, NBC ...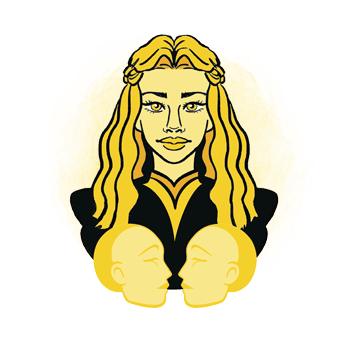 Additional Information
Gemini - traits, personality, dates, characteristics and astrological sign information.
Gemini Man - information and insights on the Gemini man.
Gemini Woman - information and insights on the Gemini woman.
Gemini Compatibility - the compatibility of Gemini with the other astrological signs in love, sex, relationships and life.
Gemini History - the history of Gemini and the stories behind it.
Gemini Symbol - images and interpretations of the Gemini symbol and ruler.
Zodiac Calendar - Discover what your date of birth tells about your character, motivation and purpose in life.