06/09 Birthday - Zodiac Information
June 9th Zodiac
Date: June 9th
Zodiac Sign: Gemini
Color: Fuchsia
In One Word: Imagine
Shape: Hazy, Wavy Circle
Strength: Idealism
Weakness: Lost
Most Compatible With: Sagittarius

In search for higher meaning, June 9th offers a way to embark on our mission with love and ease. The flow of Neptune is attached to this moment in time, opening people born on this date to the outer world and the influences that are out of their control. There is extreme and unimaginable beauty in hiding here, but also a land of dishonesties and delusions that are destructive for everyone surrounding these individuals if their psyche falls apart.
June 9th Horoscope
(Pluto) – NEPTUNE – (Pluto) – VENUS
There is an incredible scent of magic in this planetary row for June 9th, for Neptune is there to exalt Venus and give all emotions a sense of mystery needed for perfection to come to life. This is a highly idealistic combination that won't be easily achieved if one isn't prepared to face the truth and stay grounded, while at the same time keeping a secret hidden, even when everyone around them is criticizing their perfection for faults.
As the Sun and Mercury come together in the second step of interpretation, we recognize patterns of behavior that should be used to express one's inner truth and shiny personality. They are to find balance between their self-awareness and the way they show their core to the rest of the world, or how they act within a group.
Love and Emotions
There is exalting circumstance and butterflies all around the emotional world of those born on the 9th of June. However, their idealism and their connection to Neptune might lead them into bonds that are bound to end, just until they realize that they haven't listened to their senses and need more practice to understand their own sensitivity. Rare individuals born on this date will find their soulmate while still in their teens, and hold on to the image of love from another lifetime until this lifetime is over.
Typically the search for love has to go through their mental plain and a lot will be discussed, but they will rarely find the right person to be with before they get deeply acquainted with their own personality. Once they shine a light on their own processes within, they will discover that their mission in life points towards perfect balance and one relationship that will fulfill all their emotional needs.
Purpose
It is the love of another human being that a person born on June 9th is seeking, and balance between all extremes in their emotional world. Guided by Venus in their rational tone of Gemini's Sun, they will always fight the inner battle between emotions and reason, defining their twins within and their "split personality". Once they realize the beauty and the necessity to both, keeping their world loving, fun and light, they will release ties that hold them down and move on to the future they dream about instead of holding on to leftover feelings.
What They Excel In
Each person born on June 9th excels in things that require talent, inspiration, and the flow of creative genius. It doesn't really matter what they choose to do for as long as it is done with ease, love, and beauty, for their expression is there to show others that they aren't alone in this world. On a mission to share their emotional insides with the rest of us, they could have a hard time holding on to healthy boundaries, but this won't stop them from shining a light on all those sensitive souls in need of the Divine Love they carry in their heart, often fully unaware of it.
June 9th Birthday Gift
Special occasions of those born on the 9th of June are typically colored with a tone of magic and mysticism, and this is exactly what you should keep in mind when choosing their gift. Take anything that supports their creative world and steer clear of common things they can use in their household. They wish for something out of the ordinary yet tender, something to give them hope for the future, and something to return colors into their life if they have lost them along the way. Buy them a professional camera, a piece of art that will inspire them, or tickets to a concert that will resonate with their heart.
Positive Traits for June 9th Born
Creative, inspirational and sharing their love with the world, they are the talented Gemini that don't stop at just one obstacle, keeping the hope for the future constantly engraved in their vision.
Negative Traits for June 9th Born
Living the dream through illusion, changing without an explanation and dissolving into pieces when they need focus to stay collected, they will turn to addictions and dependencies with too much ease when tied to experiences they cannot metabolize.
Healing Crystal
A very good choice of crystal for a person born on June 9th is sardonyx, for it helps them come back to Earth after dissolving in upper spheres and the spiritual realm. Keeping them in touch with their talent while at the same time helping understand how they can live it in the real world, this stone will be an excellent support to their entire system of values and their world of feelings. Allowing discipline in their mind but staying spontaneous and happy, their confidence will rise with its use, as well as their optimism for what the future holds.
Sabian Symbol
The Sabian symbol for Gemini representatives born on June 9th in two years preceding a leap year:
"Two Chinese Men Converse in Their Native Tongue in an American City"
The Sabian symbol for Gemini representatives born on June 9th in a leap year and a year following it:
"A Large Archaic Volume Reveals a Traditional Wisdom"
Tradition plays a big part of these two Sabian symbols, and while we might think that the story of Neptune is all about dreams and the distant future, this is where its practical connection to the past comes to light. The entire date will trigger exclusion of sorts, dialogues will need to be kept one on one, and the entire sensitivity of being of those born on this date, depends on their ability to create solid boundaries and be honest with themselves about the way they feel. It is the past that defines the future, and the cycle only ends in the now, the moment where two people touch, communicate, and share one emotion.
Famous Birthdays on 9th of June
In 1961 Michael J. Fox was born, a Canadian American actor and author, known best for his role of Marty McFly in Back to the Future trilogy, quite a strong symbolism for his planetary row. After learning he has Parkinson's disease, he turned to alcohol at first, only to later point his energy to philanthropy for the cause.
In 1963 Johnny Depp was born, an American actor in constant challenge to portray "larger-than-life" roles. His roles mostly speak of the emphasis on Neptune in his life, and so does his talent for music and even the name of his production company – "Infinitum Nihil".
In 1981 Natalie Portman was born, an Israeli American actress and director, famous for many roles and especially those in Closer, The Other Boleyn Girl and Black Swan. It is interesting to learn that she completed her bachelor's degree in psychology alongside her work in acting.
Important Historical Events on 9th of June
1574 – The first time that a European finds the Saint Lawrence River.
1856 – Iowa City is left by 500 Mormons for their Mormon Trail.
1923 – Military takes over the government in Bulgaria.
1934 – The debut of Donald Duck.
1948 – The International Council on Archives is founded.
1959 – The first nuclear-powered ballistic submarine is launched.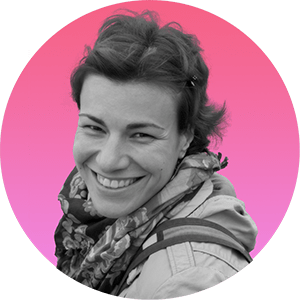 Iva Vucinic is a highly regarded professional astrologer & psychologist. Certified by the International Society for Astrological Research (ISAR CAP) and a graduate of Johannes Kepler Institute.
Iva is also an accomplished writer, with her work on astrology featured in major media outlets such as Yahoo, Daily Mail, Cosmopolitan, BuzzFeed, NBC ...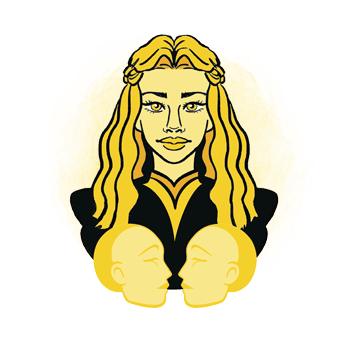 Additional Information
Gemini - traits, personality, dates, characteristics and astrological sign information.
Gemini Man - information and insights on the Gemini man.
Gemini Woman - information and insights on the Gemini woman.
Gemini Compatibility - the compatibility of Gemini with the other astrological signs in love, sex, relationships and life.
Gemini History - the history of Gemini and the stories behind it.
Gemini Symbol - images and interpretations of the Gemini symbol and ruler.
Zodiac Calendar - Discover what your date of birth tells about your character, motivation and purpose in life.