06/17 Birthday - Zodiac Information
June 17th Zodiac
Date: June 17th
Zodiac Sign: Gemini
Color: Sparkly Deep Orange
In One Word: Fireworks
Shape: Square
Strength: Doing More
Weakness: Burning Out
Most Compatible With: Sagittarius

Ready for a rollercoaster, people born on the 17th of June have strong need to express in the strangest of ways. They stand out, as children and as grownups, never quite learning how to incorporate in a certain team and groups that don't have that many members. They don't understand the dynamics of a team unless in cases when they feel respected and truly accepted by each person there, in one-on-one contact.
June 17th Horoscope
SUN – URANUS – (Pluto) – VENUS
The Sun and Uranus will give glimpses of light and beauty that spark up the skies only to lose their glow tomorrow. This is something as fiery as fireworks, but also stands for one's need to push themselves over all possible limits, strong and confident in their mental realm while emotionally unprepared. There are inner oppositions to be resolved in their world, and this can make them conflicted in many ways, leading them into relationships that need to get to the point of separation even if it seems impossible for years.
Fatherly love might be taken or lost as the person grew up, this leading to a point where ego is bruised and in pain, pressured by too many circumstances into becoming the person they might not want to be. Dictatorship can come to the surface when we reach the next step of their personal growth, so they need to keep their ego in check and mind their own business to express correctly and not offend too many people along the way.
Love and Emotions
Emotional world of a person born on the 17th of June must be exciting and as a giant rollercoaster that never touches the ground. Their relationships will be either numerous or extremely stressful, filled with conflict that none of the partners truly understands. In search for liberation, they could have trouble connecting to another person in general, and even though they wish to find someone to share their different Self with, it won't be easy for them to find someone to truly understand their inner world.
In their own search for Self, obstructed by circumstances when they need to find confidence, bravery and respect for themselves, they must learn to stand for themselves to be able to form a family and protect everyone in it from the outer world. With their boundaries clear and obvious, there is no reason for them to dismiss the idea of a shared life and togetherness, for as long as everything seems right from the start. As they peel off their layers of protective material around their heart, they learn that the value of shared life and family they can create is much larger than any other value in life.
Purpose
The purpose in lives of those born on June 17th comes down to their Mercury related role in the zodiacal circle. They are true messengers that have to pass on to "the other side" in order to bring knowledge to the rest of humankind. They should remain focused on writing and communication, for this makes them talk show hosts, writers, and orators with a bright future and something deep and thorough to discuss. Their brain works better when employed with words than with images.
What They Excel In
A person born on the 17th of June excels in unusual, modern things, creating solutions that others won't even think of. They are innovative and highly social, ready to incorporate knowledge in every single thing they do and highly aware of their surroundings. A bit cold and detached they might not be your best team member, but they will excel in all solitary work, for as long as it is in sync with their character and gives their inner light a chance to shine.
June 17th Birthday Gift
Don't ever choose a boring birthday gift for a person born on the 17th of June. They don't need anything highly traditional with their personality already pressured, unless it is something to remind them of the liberation and the victory over oppression they have achieved. Choose something light, different, modern, with sharp edges and unsymmetrical. Their shape is the square, possibly with shiny lamps all over it. Most of all, they need friends to value and love them, so instead of being burdened by your gift, give them what they need most, a close connection of hearts.
Positive Traits for June 17th Born
Innovative, different, standing out, ready to fight against oppression, dictatorship and any form of abuse, they are the archetype of the higher mind waiting to get closer to planet Earth to truly affect the collective.
Negative Traits for June 17th Born
Stressed out and constantly on the verge of breaking, they take on too much work, finish it in time, but can't pick up the pieces of their energy for weeks and months to come.
Healing Crystal
Ocean jasper is the crystal to keep a person born on June 17th in a state of inner balance, relieving them of stress and worrying. This is one of the healing stones that encourages joyful emotions, wherever they come from. They will push one to deal with past events, overcome them, see them in a different life to have the ability to let go. As they boost self-confidence and increase the personal sense of value, these stones help all was of expression and communication, allowing us to share our core with the rest of the world.
Sabian Symbol
The Sabian symbol for Gemini representatives born on June 17th:
"Frost Covered Trees against Winter Skies"
There is coldness to the symbol for this date, in connection to the relationship with masculine figures and role models in a person's life. This is also a coldness of what comes natural, to adapt to newfound circumstances and matters that are out of control, distant, and giving a sense of ice cold beauty and hope for the warmth of the Sun to come out. Arising from the dead of night and the North Pole in all its glory, the Sun here brings that sparkly sensation of fireworks that leads one's soul to liberation and heart to thawing.
Famous Birthdays on 17th of June
In 1898 M. C. Escher was born, a Dutch illustrator, known by his mathematically inspired woodcuts, mezzotints and lithographs. He worked on "impossible objects", playing with infinity, reflection, perspective and symmetry to give impressions that are obviously unreal.
In 1947 Paul Young was born, an English singer and songwriter, who achieved success in a band Mike and the Mechanics. Known for his immense personality and outrageous optimism, he was a natural talent that pushed through his own limits at some point.
In 1960 Thomas Haden Church was born, an American actor, writer and director, nominated for an Academy Award for his performance in Sideways and Spider-Man 3. Nurturing his freedom and Uranus, he never married.
Important Historical Events on 17th of June
1579 – Modern California (Nova Albion back then) is claimed for England by Sir Francis Drake.
1631 – A day when Mumtaz Mahal dies giving birth, this leading to her husband building the Taj Mahal for the next 17 years.
1767 – Samuel Wallis (born on April 23rd) becomes the first European to reach the island of Tahiti.
1885 – The arrival of the Statue of Liberty into NYC harbor.
1987 – The dusky seaside sparrow becomes extinct.
1992 – Presidents of the US and Russia sign a "joint understanding" agreement on arms reduction.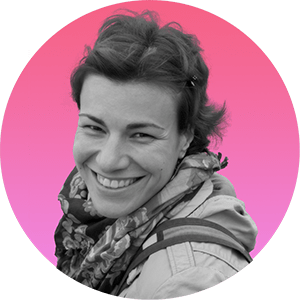 Iva Vucinic is a highly regarded professional astrologer & psychologist. Certified by the International Society for Astrological Research (ISAR CAP) and a graduate of Johannes Kepler Institute.
Iva is also an accomplished writer, with her work on astrology featured in major media outlets such as Yahoo, Daily Mail, Cosmopolitan, BuzzFeed, NBC ...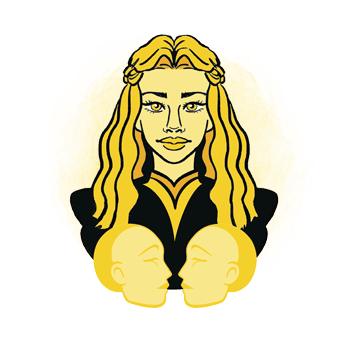 Additional Information
Gemini - traits, personality, dates, characteristics and astrological sign information.
Gemini Man - information and insights on the Gemini man.
Gemini Woman - information and insights on the Gemini woman.
Gemini Compatibility - the compatibility of Gemini with the other astrological signs in love, sex, relationships and life.
Gemini History - the history of Gemini and the stories behind it.
Gemini Symbol - images and interpretations of the Gemini symbol and ruler.
Zodiac Calendar - Discover what your date of birth tells about your character, motivation and purpose in life.