06/30 Birthday - Zodiac Information
June 30th Zodiac
Date: June 30th
Zodiac Sign: Cancer
Color: Cobalt Blue
In One Word: Meaning
Shape: Tunnel
Strength: Truthful
Weakness: Dismissive
Most Compatible With: Scorpio

The last day of the month that carries a message from Venus, June 30th, has a special story to tell. Being connected to the planet of love, devotion, inspiration, and balance, it is the final peak of its energies and easily bumps into its dark side, reaching debts that go far beneath the surface. People who were born on this date feel the need to invest their hearts in something deeply meaningful and won't settle for less than finding beauty in all truths that life carries their way.
June 30th Horoscope
JUPITER – PLUTO – (Pluto) – VENUS
Jupiter and Pluto share only one point of absolute clarity and rarely make compromises when combined. Convictions and moral imperatives of those born on June 30th are typically predetermined and unmovable, but have a task to change and become useful for the greater good. Their entire existence seems to be about the light at the end of the tunnel, and while this may sound revealing and as a relief, it is up to them to go through these tunnels more often than they wish to, until they face their demons and ghosts of panic left to them by their ancestors.
Love and Emotions
The love life of individuals born on June 30th usually revolves around sexuality and the depth of convictions they share with their partners, for years. They search for someone to truly connect with, someone to help them find a hidden meaning their life has, and they might choose partners who are highly spiritual or turned to belief systems that differ from their own. Religions will change throughout their bonds, and their convictions are to change, becoming a magical tool towards materialization of everything they truly need.
As they madly hold on to the sense of magic life offers every day, they should never give up on their chase for the ideal partner and the ideal love story found in their heart. As healers and curious, yet emotional, partners, they tend to stick to people who are wounded and bruised until they fix them and help them regenerate from hurt. Unfortunately, this often puts them in a position of a therapist or a helper, that doesn't seem to find the love and support in other people when their dark moment hits them with a hammer.
Purpose
Interestingly, the purpose in lives of those born on June 29th hides in Neptune, the master of the oceans and the Divine Love itself. They are missionaries on a path to greatness and typically turn to professions that will support their inner drive to save the world or clarify scientific challenges inside it. They strive for Neptune in its clearest form, and with it chase for the unreachable ideal of love, as well as ideals in all other areas of life. They are to learn how to connect, give, and take from the world just as much as they have given.
What They Excel In
Those born on the 30th of June are excellent psychologists, chemists, researchers and priests. They will slowly turn their primal system of beliefs into something else, widening their horizons until they are really secure about the truth they see before them. This also aids their investigating abilities, and with a personal story that is rough enough, they might turn to forensics, detective work, or police force and become extremely successful.
June 30th Birthday Gift
To choose a birthday gift for a Cancer representative born on June 30th, you must keep in mind that they are different and in a constant state of inner conflict. Their direction may change drastically, but they will still enjoy something that serves as an amulet, a stone they can carry around their neck or in their pocket, or a consultation with someone to point them towards the truth. Organize their regression to past lives, yoga, or a journey to other religions and other directions than those they already chose.
Positive Traits for June 30th Born
Seeing hope when others don't, they feel alive and awake most of the time, even though circumstances around them are tough to handle and others would rather run away. They have something to teach and something to share.
Negative Traits for June 30th Born
Dark, buried in their panic fears and ideas that everything will turn out in the worst possible way, they get obsessive and close up when they bump into problems that hit their core and trigger their darkest shadows to arise.
Healing Crystal
An excellent stone to aid those born on June 30th in their intent to connect to planet Earth is diopside. It is an empowering stone that allows a spiritual connection to Mother Gaia and the forces on our planet that make us human. This is the crystal of inner balance and one's ability to be in touch with the core, understanding perfection found in their body and Soul through Nature that surrounds us every day. Diopside has a magical touch to it, giving hearts an understanding of tides of time that make this life what it is.
Sabian Symbol
The Sabian symbol for Cancer representatives born on June 30th in two years preceding a leap year:
"A Group of Rabbits Dressed in Human Clothes Walk as if on Parade"
The Sabian symbol for Cancer representatives born on June 30th in a leap year and a year following it:
"A Small Naked Girl Bends over a Pond Trying to Catch a Fish"
Sabian symbols for this date obviously speak of certain roles that may seem connected with sexuality at first, but really speak of naked vulnerability. It is the rabbits and the girl that play the game of getting dressed up (or down) and they stand for those who are simply trying to survive the day roleplaying or hunting. The inevitability of pretending becomes obvious in our own gut feeling that comes to surface as we imagine this little girl and start asking ourselves why she is naked in the first place. The soul of those born on this date needs to become bare, easy to see, and show childish vulnerability in its core, so these individuals can finally find oneness with another human being.
Famous Birthdays on 30th of June
In 1899 Madge Bellamy was born, an American actress popular in the 1920s and early 1930s, whose career declined in the sound era. She was married once and separated from her husband only four days after the wedding because she found it "plebeian" that he eats ham and eggs.
In 1919 Ed Yost was born, an American inventor and aviator, known the "Father of the Modern Day Hot-Air Balloon". His planetary row sparked up for he was guided by the idea that men should fly.
In 1968 Phil Anselmo was born, an American singer and songwriter, known best as the lead vocalist for Pantera. Apart from the music scene he is in and his performance, the role of Pluto is seen through his hobbies too. He possesses an encyclopedic knowledge of horror movies and horror culture.
Important Historical Events on 30th of June
1859 – Niagara Falls is crossed on a tightrope.
1905 – The article introducing special relativity is sent by Albert Einstein (born on March 14th).
1937 – The introduction of the world's first emergency telephone number, 999.
1966 – The U. S. biggest feminist organization is founded.
1972 – The UTC time system receives its first leap second.
1990 – East and West Germany merge their economies.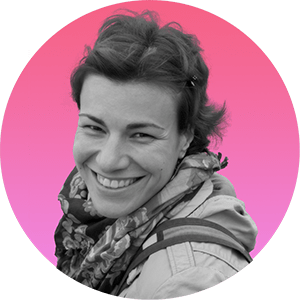 Iva Vucinic is a highly regarded professional astrologer & psychologist. Certified by the International Society for Astrological Research (ISAR CAP) and a graduate of Johannes Kepler Institute.
Iva is also an accomplished writer, with her work on astrology featured in major media outlets such as Yahoo, Daily Mail, Cosmopolitan, BuzzFeed, NBC ...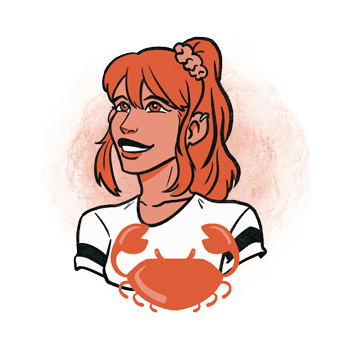 Additional Information
Cancer - traits, personality, dates, characteristics and astrological sign information.
Cancer Man - information and insights on the Cancer man.
Cancer Woman - information and insights on the Cancer woman.
Cancer Compatibility - the compatibility of Cancer with the other astrological signs in love, sex, relationships and life.
Cancer History - the history of Cancer and the stories behind it.
Cancer Symbol - images and interpretations of the Cancer symbol and ruler.
Zodiac Calendar - Discover what your date of birth tells about your character, motivation and purpose in life.