06/03 Birthday - Zodiac Information
June 3rd Zodiac
Date: June 3rd
Zodiac Sign: Gemini
Color: Skobeloff
In One Word: Truth
Shape: Large Heart
Strength: Love
Weakness: Pink Goggles
Most Compatible With: Aquarius

June 3rd is a lucky date, leading us into a new realm of understanding and learning about the world in its most beautiful light. What is honest must be pretty, and what we enjoy must be true. It is a date of a perfect combination of feelings and beliefs, leading those born at this time towards big love stories and everything they recognize as profit, benefit, beauty and romance in this lifetime.
June 3rd Horoscope
(Pluto) – JUPITER – (Pluto) – VENUS
With two such strong beneficent entities in their planetary row, individuals born on June 3rd must have done something right in their previous lifetimes. Their story is light and beautiful, one of expansion and love, beauty and beliefs that lead them in the right direction. Growth through their life is obvious and clear, coming almost as a given. Still, there is a negative side to every planet and here we can see that the positive outlook might be a bit too positive, even when the situation is bad to begin with. Lacking realistic observations while rational enough to overthink things and make them seem happy, they could smile in the most awkward situations, and be set in constant disbelief that things aren't as good as they might be perceiving them.
Love and Emotions
Love in lives of those born on the 3rd of June is big, uncontrollable, and a bit childish. They will fall in love often, not afraid of change or the Zeus complex they might be prone to, ready to conquer anyone they are the least bit attracted to. If they pretend to be something they are not just to win the heart of someone they like, they won't create a truly supporting bond and the only way to truly be happy is to be completely honest, with themselves and any person standing in front of them along their life path.
In search for the muse and their one true love, they could try themselves out in many irrelevant ones, those that simply let them grow and expand until they realize where their truth lies. Their entire lifetime is the road of self-discovery that gives them a sense of purpose and a chance to live the ideal they strive towards every step of the way. Their love life is their most important sphere of existence and until they find one soulmate to admire for years to come, they will feel the strong pull out of toxic bonds and into emotional fulfillment and love for themselves.
Purpose
Once a person born on June 3rd finds personal balance of emotions, self-worth and satisfaction with outer segments of life, they discover that their true purpose is given through faith and magic that is there for the taking. It is their beliefs that should take them one step further, into the unknown, where dreams come to life. Their mission is to find their mission, dig up their talents, and use them with ease and clarity to prosper and make everything functional in the world around them. When they are done with their closest surroundings, they will feel a strong push to share their knowledge with the rest of the world and could become famous for their presentations and advice on ways to live a fulfilled life.
What They Excel In
A Gemini representative born on the 3rd of June is really good with money, but also has the ability to hide what needs to be hidden and stick to moral convictions that seem right even when they are a bit off when seen through general terms of "right and wrong". They will work well with foreigners, born to travel and learn many different languages, finding their place in cultures that are far beyond what their primal surroundings considers common. They excel in changing perspective, bringing happiness and optimism into the world, and make wonderful, smiling companions to anyone lucky enough to meet them and get close to on their path.
June 3rd Birthday Gift
Special occasions of persons born on June 3rd are joyful for anyone in their life, and you will find that there is really no reason to feel pressured by their gift. Choose something beautiful and choose it with love. Although their expectations might be grand and their nature a bit demanding, they will find joy in almost anything. From an airplane ticket to a fine piece of jewelry, the world is filled with potential to make them feel loved and beautiful if you understand their width of heart and their idealistic, childish nature. Take something they will wear or something they will have fun with, reminding yourself of the fineness of emotion and dignity they carry around wherever they go.
Positive Traits for June 3rd Born
Optimistic, beautiful inside and out, they easily turn to leaders that shine a light on those who are emotionally out of balance or lost. Loving, wide, ready to learn and understanding value of all things, they are here to put a smile on our faces and make the world a better place.
Negative Traits for June 3rd Born
Delusional and unable to accept reality, focused on the good when they should turn around and leave, they might scatter too much of their energy trying to pull out the best from the worst of situations.
Healing Crystal
Nephrite jade, preferably blue in color, is the right stone for a person born on June 3rd. It is a stone that assists their widening of perspective, moving their horizons away so they can see where their paths lead. It is a stone of health and abundance, balancing the need for grand experiences with actual truth. It is also named the "stone of fidelity" and aids the person in being honest and true to themselves first, giving them a strong push into the idealistic form of relationships they would be focused on if they only had enough faith.
Sabian Symbol
The Sabian symbol for Gemini representatives born on June 3rd in a year preceding a leap year:
The Sabian symbol for Gemini representatives born on June 3rd in a leap year and two years following it:
"A Famous Pianist Giving a Concert Performance"
These symbols are a pointer to obvious things, talents that one must use and natural facts that should be acknowledged and preserved. Protection from the crowds is necessary, for their energetic field might be a bit weakened by beliefs that don't allow them to see other people as they are. Fools for goodness, life teaches them that there are faults and flaws to their character that others see much worse than they might be. This shouldn't stop them on their way to greatness though, for there is really nothing they aren't able to overcome, always looking into the bright future ahead of the road.
Famous Birthdays on 3rd of June
In 1906 Josephine Baker was born, a French actress, singer and dancer known by the iconic image of the jazz age in the 1920s as a woman in a costume made out only of bananas. Aiding the French resistance during WWII, she was awarded the Croix de guerre by the French military.
In 1925 Tony Curtis was born, an American actor famous for numerous roles including starring in Some Like It Hot side to side by Marilyn Monroe. The abundance of Venus with Jupiter in his life manifested through 6 marriages.
In 1926 Allen Ginsberg was born, an American poet known to oppose militarism, economic materialism and sexual repression, obviously led by high ideals of his planetary row.
Important Historical Events on 3rd of June
1539 – Florida is claimed for Spain by Hernando de Soto.
1889 – Completion of the first long-distance electric power transmission line in the U. S.
1916 – The US National Defense Act is signed into law and increased the size of the US National Guard by 450,000 men.
1940 – It is proposed by Franz Rademacher (born on February 20th) to make Madagascar the "Jewish homeland".
1965 – The first American spacewalk is performed by Ed White (born on November 14th).
1979 – The second worst accidental oil spill in history occurs in the southern Gulf of Mexico.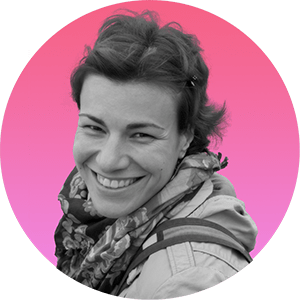 Iva Vucinic is a highly regarded professional astrologer & psychologist. Certified by the International Society for Astrological Research (ISAR CAP) and a graduate of Johannes Kepler Institute.
Iva is also an accomplished writer, with her work on astrology featured in major media outlets such as Yahoo, Daily Mail, Cosmopolitan, BuzzFeed, NBC ...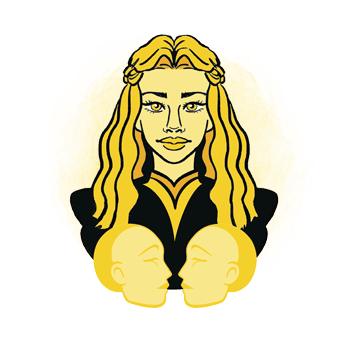 Additional Information
Gemini - traits, personality, dates, characteristics and astrological sign information.
Gemini Man - information and insights on the Gemini man.
Gemini Woman - information and insights on the Gemini woman.
Gemini Compatibility - the compatibility of Gemini with the other astrological signs in love, sex, relationships and life.
Gemini History - the history of Gemini and the stories behind it.
Gemini Symbol - images and interpretations of the Gemini symbol and ruler.
Zodiac Calendar - Discover what your date of birth tells about your character, motivation and purpose in life.