06/24 Birthday - Zodiac Information
June 24th Zodiac
Date: June 24th
Zodiac Sign: Cancer
Color: Seashell
In One Word: Less
Shape: Vertical Surface
Strength: Accepting
Weakness: Tired
Most Compatible With: Capricorn

There is a spasm that June 24th carries along. This is a date of the circumstantial, a place where logic fails and our subconscious world intertwines with the unconscious one. Things need to reach the surface and touch the awareness of souls of those born on this date, as they stumble into many large walls and obstacles trying to follow their heart's desire.
June 24th Horoscope
MOON – SATURN – (Pluto) – VENUS
Saturn set in the middle of the planetary row of those born on June 24th stands here with the role of a wall between the Divine love and earthly pleasure. It will often obstruct the need for intimacy and closeness in connection to other people, and make physical relationships harder than they seem to be in lives of those who surround individuals born on this date. They are to accept and embrace responsibility for their own life, so they can finally set clear boundaries towards those who hurt them instead of constantly taking the blame. The key to any state of sadness and depression in their life is found in rest, for alone time, meditation and relaxation make room for their frozen heart to melt and for them to cry out the stories of ancestors and karmic debts that hold them back.
In their second planetary row we see the combination of the Sun with the Moon, as if the answers found needed to shine a light on both their rational and emotional needs. Their personality is to be built by feelings, and only the truth will in fact set them free.
Love and Emotions
Emotional world of those born on the 23rd of June stands burdened by many karmic issues and family matters that won't let them choose their partners as wisely and truthfully as they would like to. This makes them sacrifice too much of their heart for those who need their help, rather than those who will love them no matter what. It often takes years for them to see their Soul in all its beauty and find acceptance for their own set of values and beliefs that makes them shine.
Relationships they form are often serious and dark, tend to last for years even when they don't have the quality to truly make them happy, and sometimes seem impossible to end however hard they try to leave. They are to embrace the beauty of solitude and build a creative and supportive relationship with themselves first, in order to find someone who will support and accept their feelings as deep and profound as they are.
Purpose
All numbers in this date combine to give number 3 in the end, the number of Jupiter with all its fortune, truth and knowledge. Honesty is their destination, not just there to give them focus, but also to give meaning to their entire existence. With enough faith and positive belief, there is no obstacle they cannot overcome, and as they embark on their mission, they learn how to believe life will work for them, instead of constantly allowing shadows of the heart to stand in their way.
What They Excel In
A person born on June 23rd excels in therapeutic work and they will often end up in relationships that serve such a purpose even if this isn't their profession. They are healers, preachers, and in the end teachers, when they gather the experience that allows them to fix others just as they managed to fix themselves along the way. If they aren't those who fix and reshape, they become historians, dig into the past to find the answers, and do well in all fields connected to what once was. Deep and ready to move forwards, they will find meaning in the smallest of things, and discover beauty in dark places that give them a foundation for true ambition to shine.
June 24th Birthday Gift
A birthday gift for a person born on June 24th may give light or recognition, supportive of their current goals and aspirations, or simply there to be the pillar for them to move on. They will enjoy a Himalayan lamp, something salty or crystalized, as well as all healing gems and stones in all forms and meanings. If you choose a crystal for their home, teach them how to clean it and maintain its positive qualities, reaching the depth of meaning they need to truly enjoy their gift.
Positive Traits for June 24th Born
Spiritual, deep and with a fine structure, their inner world is rich with profound insights and spirituality they are to discover every step of the way.
Negative Traits for June 24th Born
Frozen, afraid, and too tired to let go to all the beauty life carries their way, they may become depressed and pressured by too many things at once, while unable to take full responsibility and change what makes them unhappy.
Healing Crystal
The stone that allows hearts of those born on the 24th of June to heal is kunzite. It will evoke loving relationships and supportive energies to enter their life, opening their souls for the love of the Great Divine Spirit. Its vibration is connected with the release of negative feelings, especially panic and fear that makes them colder than their true personality is. Opening up to trust and faith in others, they will also build faith in their own abilities and strengths.
Sabian Symbol
The Sabian symbol for Cancer representatives born on June 24th in a year preceding a leap year:
"A Man on a Magic Carpet Hovers over a Large Area of Land"
The Sabian symbol for Cancer representatives born on June 24th in a leap year and two following years:
"A Man Bundled in Fur Leads a Shaggy Deer"
Masculine principles are heightened in these two symbols, even though the planetary row of those born on this date will have us believe that the feminine within is what needs to set up a basis for growth. Movement and leadership are in focus, and the role of one's Sun as their gravity, their confidence, and their clear relations with the outer world is at stake here. In touch with Nature, individuals born on this date are to learn how to become one with planet Earth, all its creatures, and get in sync with ways of the world that seem obsolete from their ungrounded point of view. Boundaries will build up as they find their grounding and start caring for their physical needs instead of holding on to emotion that simply keeps them floating around.
Famous Birthdays on 24th of June
In 1904 Phil Harris was born, an American actor, singer and jazz musician, noted for his voice acting in animated films such as The Jungle Book and Robin Hood. He committed to everything in his life thoroughly with jobs and relationships that lasted for decades.
In 1911 Juan Manuel Fangio was born, an Argentine racing car driver, who dominated the first decade of Formula One racing. The influence of Saturn in his life is seen through numbers, as he was the fourth child in his family, started his education at School No. 4, and dropped out of school to become a mechanic at age 13.
In 1966 Hope Sandoval was born, an American singer and songwriter, the lead singer for Mazzy Star and Hope Sandoval & the Warm Inventions. Withdrawn and barely acknowledging the audience, she is extremely shy and performs live in near-darkness.
Important Historical Events on 24th of June
1880 – The first performance of the national anthem of Canada.
1916 – The first million-dollar contract signed by a woman is signed by Mary Pickford (born on April 8th).
1918 – Airmail is sent for the first time from Montreal to Toronto.
1939 – Siam is renamed to become Thailand.
1947 – The first widely reported UFO sighting by Kenneth Arnold (born on March 29th).
2004 – Capital punishment is declared unconstitutional in New York.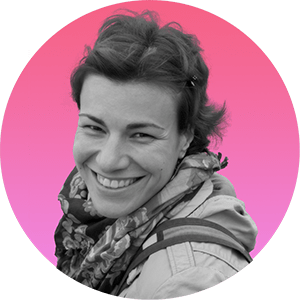 Iva Vucinic is a highly regarded professional astrologer & psychologist. Certified by the International Society for Astrological Research (ISAR CAP) and a graduate of Johannes Kepler Institute.
Iva is also an accomplished writer, with her work on astrology featured in major media outlets such as Yahoo, Daily Mail, Cosmopolitan, BuzzFeed, NBC ...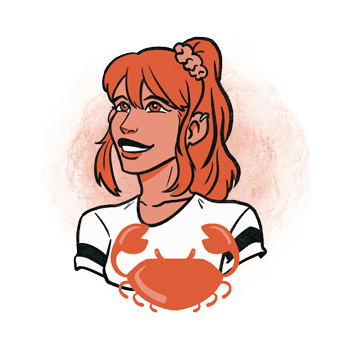 Additional Information
Cancer - traits, personality, dates, characteristics and astrological sign information.
Cancer Man - information and insights on the Cancer man.
Cancer Woman - information and insights on the Cancer woman.
Cancer Compatibility - the compatibility of Cancer with the other astrological signs in love, sex, relationships and life.
Cancer History - the history of Cancer and the stories behind it.
Cancer Symbol - images and interpretations of the Cancer symbol and ruler.
Zodiac Calendar - Discover what your date of birth tells about your character, motivation and purpose in life.