06/08 Birthday - Zodiac Information
June 8th Zodiac
Date: June 8th
Zodiac Sign: Gemini
Color: Orange-Red
In One Word: Sexuality
Shape: Target
Strength: Connecting
Weakness: Dismissive
Most Compatible With: Libra

Already experienced enough to know that the story of Venus needs to be told, June 8th carries its physical value and its expression in the material world. Money and physical love seem to be the two main concerns this date has to uncover, and in lives of those born at this time, they are usually intertwined. The important thing here is to sink into emotion first, loving a person and the job done, in order for the purpose and belief to do their work and make material satisfactions in life as wonderful as they should be.
June 8th Horoscope
(Pluto) – MARS – (Pluto) – VENUS
Mars and Venus always tell their tale of love between a young man and a young woman, still inexperienced to start a family, but old enough to engage in serious romance and sexual pleasures. June 8th typically manifests most in puberty and one's first emotional experiences, only to continue during their lifetime as a primal relationship that repeats itself in the material world. Although the sign of Gemini belongs to Air and holds their ideals and ideas way high, this combination of planets brings many things to Earth and forms an engaging and rich life filled with actual experiences, not only those in one's mind.
Hiding behind the surface of youthful bonds and sexual relationships or short-lived adventures, those born on June 8th have a deep, unresolved issue with their self-respect and the image of authority in their life. Very often, there is a problem with their father and he is either physically or emotional distant, too far away, or too strict in his paternal role. A structure to their personality is to be set and only with an incredibly strong foundation can a person born on this date feel confident and strong enough to stay committed to things for a long time.
Love and Emotions
Love plays an important part of lives of individuals born on June 8th, mostly because their inner nature tears them apart between the feminine and masculine sexuality and the instinctive versus emotional. Their entire world is rationalized through their Sun sign, while at the same time quite focused on realities that aren't mental at all, and this may bring a lot of confusion into all of their relationships, especially those with people of opposite gender.
Highly passionate and in search for the ideal love they deserve, they can be quite demanding, expecting a lot from others or from themselves. On the other hand, their numeral setting might make them too restless to settle down and give them a true Don Juan complex if their personality needs some more work and dedication to things that truly feel right. In search for inspiration in others, they will make the first step, show initiative and move forwards without fear, but might be afraid to get emotionally attached before they realize what it is they want out of life. Age makes them more mature and gives them perspective, and with enough maturity and experience, they become truly wonderful companions that one can laugh with and stay in a passionate bond with for a long time.
Purpose
The destination those born on June 8th strive for is found in the perfect way of expression in a group of people they belong to. They are on the search for their tribe, somewhere to belong to and someone to talk to. Once they find where their place of understanding is, they also find a way to express through writing, talking, or singing to share this with the rest of the world and give a safe haven to those who are on a similar path.
What They Excel In
Every person born on June 8th has a talent for relationships with other people and for communication that can make difficult tasks seem light. Still, their primal goals in life usually don't involve serious partnerships. They need solitude and ambition to reach the heights they wish for and the status they need. Taking the role they were born with, they become excellent thinkers, fixers, writers and orators.
June 8th Birthday Gift
A birthday gift for someone born on the 8th of June may be provocative, yet artistic, and their sensuality always needs something to remind them they are cherished and loved apart from the mental and physical realms of their personal reality. They will enjoy a gift that gives them a chance to exercise, just as much as a piece of artwork that is highly liberal in its expression and form. Whatever you choose, make sure you are tender enough to spark their creative side within, instead of the aggressive and uncontrollable one.
Positive Traits for June 8th Born
Curios and ready to relate to others, they are instinctive, active and have the initiative to jump into new projects without hesitation. Spontaneous, smiling and fun, their company will be enjoyed by many.
Negative Traits for June 8th Born
Aggressive, too quick to judge and quite demanding from relationships with other people, they can get conflicted and hard to talk to if their lives aren't creative enough.
Healing Crystal
Hematite, especially colored red, is a very good stone for those born on June 8th, for it stimulates their mind in a less deflecting way and grounds them through healthy actions and conclusions. To add to that, this is a stone of energetic balance, providing a fine touch between Mars and Venus, so they can help each other out and bring creativity into one's world. Evoking deep though, this crystal aids the logical train of thought, bringing clarity and sparking the ability to reach the highest possible personal capacity.
Sabian Symbol
The Sabian symbol for Gemini representatives born on June 8th in two years preceding a leap year:
"The Head of a Robust Youth Changes into That of a Mature Thinker"
The Sabian symbol for Gemini representatives born on June 8th in a leap year and a year following it:
"Two Chinese Men Converse in Their Native Tongue in an American City"
Despite the circumstances surrounding them, those born on this date have a task to speak their own language and find their own way of expression. Honest and a grownup, they will use this lifetime to learn about processes in their mind that lead them to decisions that aren't so supportive of their true Self, and find other ways to act, communicate, and see their true core. The inner dialogue happening here is the key to every problem at hand and a person born at this time feels best when regularly talking to their own inner twin in the mirror, finding their voice that leads them to their tribe and exactly where they wish to go.
Famous Birthdays on 8th of June
In 1916 Francis Crick was born, an English biologist and neuroscientist that received a Nobel Prize as one of the co-discoverers of the structure of the DNA molecule. This is the ultimate manifestation of his purpose seen in the role of Mercury, as a messenger for the world, sharing the puzzling connection of two strains of DNA we all carry within.
In 1933 Joan Rivers was born, an American actress and comedian, known as the first woman to host a late night network television host show. She is the author of 12 best-selling books and she released numerous comedy albums.
In 1955 Tim Berners-Lee was born, an English computer scientist that invented the World Wide Web. From the point of his contact of the Sun with Saturn in the second step of numeral analysis, he found his religion only after he became a parent, and in Unitarian Universalism.
Important Historical Events on 8th of June
632 – Islamic prophet Muhammad dies.
1789 – Twelve amendments are proposed to the US Constitution by James Madison (born on March 16th).
1794 – French Revolution's new state religion is inaugurated by Robespierre (born on May 6th) – The Cult of the Supreme Being.
1912 – Universal Pictures are incorporated by Carl Laemmle (born on January 17th).
1949 – The first publication of George Orwell's 1984.
1992 – The celebration of the first World's Oceans Day.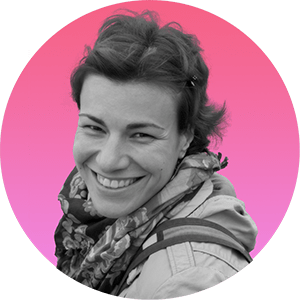 Iva Vucinic is a highly regarded professional astrologer & psychologist. Certified by the International Society for Astrological Research (ISAR CAP) and a graduate of Johannes Kepler Institute.
Iva is also an accomplished writer, with her work on astrology featured in major media outlets such as Yahoo, Daily Mail, Cosmopolitan, BuzzFeed, NBC ...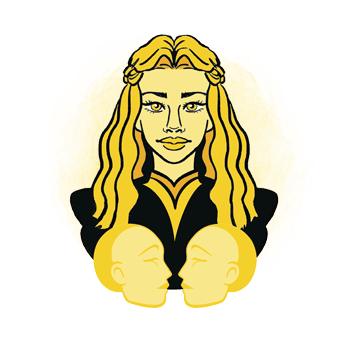 Additional Information
Gemini - traits, personality, dates, characteristics and astrological sign information.
Gemini Man - information and insights on the Gemini man.
Gemini Woman - information and insights on the Gemini woman.
Gemini Compatibility - the compatibility of Gemini with the other astrological signs in love, sex, relationships and life.
Gemini History - the history of Gemini and the stories behind it.
Gemini Symbol - images and interpretations of the Gemini symbol and ruler.
Zodiac Calendar - Discover what your date of birth tells about your character, motivation and purpose in life.