06/20 Birthday - Zodiac Information
June 20th Zodiac
Date: June 20th
Zodiac Sign: Gemini
Color: Phthalo Green
In One Word: Spring
Shape: Spiral
Strength: Deep
Weakness: Tied
Most Compatible With: Aries

June 20th signifies the time when the summer is obvious, inevitable and quickly approaching, but there are tails and leftover issues from the past that aren't yet resolved. This date is all about debt and gives a deep sense of belonging to certain matters, people, family members, and relationships that can be construed as matters of life and death in one's heart.
June 20th Horoscope
MOON – PLUTO – (Pluto) – VENUS
The sign of Gemini is typically more rational than its representatives born on June 20th. Feelings will guide them as a river they cannot get out of and depending on the level of acceptance and responsibility they are prepared to take, they will see life as more or less difficult. Their brain works in the strangest of ways, sometimes seemingly dark to people in the outer world, but mostly just in sync with the center of the Earth. They understand ways of Mother Nature and in search for their own inner power they become researchers, historians, psychologists, and diggers of the truth in all possible manifestations. If they connect with their Soul on an ultimately intimate, spiritual level, they become magicians among Gemini representatives and those who truly have a message from "the other side" to share with the rest of the world.
Love and Emotions
Love life of individuals born on June 20th is the ultimate source of their power and very often – their deep wound. They are given a task to manifest and live out stories that are buried deep in their family tree and depending on circumstances and the amount of liberal love they got from their primal family, they will have a way of turning life for worse or better in a time of crisis. If they are guided by impulse and negative bonds, tied to their mother or other figures in life in a challenging way, they can get envious and manipulative, even turning to destructive (or self-destructive) behavior unaware of problems that need to be solved.
When in touch with their heart, they become healers and often choose partners that need their help and support them to resolve matters in their own heart together. As life goes on, they build up the sense of security in their own judgment, following emotions in constructive ways and using their ability for compassion to help others overcome their fears and troubles. Their love life can be quite obsessive and dark up to the point where they find acceptance and realize what they truly need. Finding free love, their mellow side starts to show and they become ready to commit to one person that makes them feel safe in all their individuality.
Purpose
As they find a way to balance their lower chakras, people born on the 20th of June have a powerful need to find grounding, living in the moment every step of the way. Circumstances that don't seem supportive of their ways may make them angry, frustrated, and edgy, with their aggressive side bursting out and making them rush themselves and others in directions that don't come naturally. It is their purpose in life to find peaceful grounding, take the necessary steps to reach for their goals instead of just planning them, and build up their physique in a way that allows them to manifest their incredible mind.
What They Excel In
Each person born on June 20th excels in fields of research and deep analysis. They are psychologists and truth seekers, always on a path of constructive knowledge about the unseen. Turning their focus to esoteric knowledge, they open their world for new approaches and start making turns and changes in their life that restore their sense of power. Some of them find their way as sportsmen and trainers, ready to make bold steps forwards and face their fears without hesitation.
June 20th Birthday Gift
Power of the heart is the primal guiding light for those born on June 20th and their presents should always have the intent to heal. It is safe to choose anything from a healing crystal, a rune of power or a talisman, as well as a gift that gives them a glimpse of magic, a starry night, or a framed picture of a distant galaxy. To touch their heart, give them the touch of natural power and the sense of synchronicity of the Earth and the Universe.
Positive Traits for June 20th Born
In touch with their heart, emotional, deep, and dedicated, they can remain highly focused on several things at once. Believing in magic, they bring love into the world if their own heart is clean of hate.
Negative Traits for June 20th Born
Vindictive, jealous and unable to forgive, they get tied to matters from the past and find it hard to live in the moment. A bit dark and unaware of their influence on their own life, they give in to the energetic flow that might spin them out of their own control.
Healing Crystal
An excellent crystal for individuals born on the 20th of June is chrysocolla, connecting them to feminine, deep energies within. It is a stone that inspires verbal expression of deepest emotional matters, allowing one to feel connected to others in a more profound way. It allows the sensation of bursting into emotion less powerful and allows the choice of words that keeps them in sync with forces of life instead of obstructing progress and blocking their energetic flow. A crystal to get them in touch with the passive principles of Nature, it will boost creativity after the inner world is cleansed and regenerated.
Sabian Symbol
The Sabian symbol for Gemini representatives born on June 20th:
"The First Mocking Bird of Spring"
This symbol gives a certain ease to the planetary row of those born on this date, as it mostly points to the need to express the sarcastic side of Pluto in their planetary row. The battle of compassion with reality can rage on inside these individuals and make them sharp in ways they show their opinion, with words chosen possibly hurtful and sometimes even mean. They seem to be inexperienced and a bit vindictive, but comic in their final manifestation. Learning to sense the atmosphere and keep other people safe from their own inner magma, they start realizing what they can expect from the outer world without getting disappointed or lost in a state of confusion.
Famous Birthdays on 20th of June
In 1949 Lionel Richie was born, an American singer, pianist and songwriter, a five-time Grammy Award winner and one of the world's best-selling artists of all time. Recently, he has become an icon of the Arab world, and this is obviously the manifestation of Pluto in his planetary row.
In 1952 John Goodman was born, an American actor known for his roles in The Flintstones, The Babe and Coyote Ugly. The Moon and Pluto gave their impact when his mother died of a heart attack when he was only 2 years old.
In 1967 Nicole Kidman was born, an American Australian actress who won an Academy Award for her portrayal of Virginia Wolf in the film The Hours. An ectopic pregnancy early in her marriage with Tom Cruise is a powerful indicator of her planetary row.
Important Historical Events on 20th of June
1840 – The patent for the telegraph is given to Samuel Morse (born on April 27th).
1877 – The first commercial telephone is installed in Hamilton, Ontario, Canada.
1940 – An unsuccessful invasion of France by Italy begins.
1944 – The first manmade object reaches outer space, an experimental rocket, at an altitude of 176 km.
1963 – The red telephone is established by the Soviet Union and the United States.
1990 – The discovery of asteroid Eureka.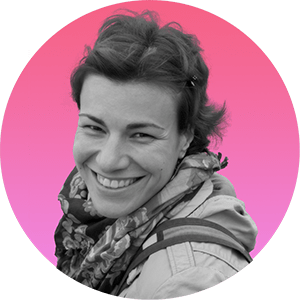 Iva Vucinic is a highly regarded professional astrologer & psychologist. Certified by the International Society for Astrological Research (ISAR CAP) and a graduate of Johannes Kepler Institute.
Iva is also an accomplished writer, with her work on astrology featured in major media outlets such as Yahoo, Daily Mail, Cosmopolitan, BuzzFeed, NBC ...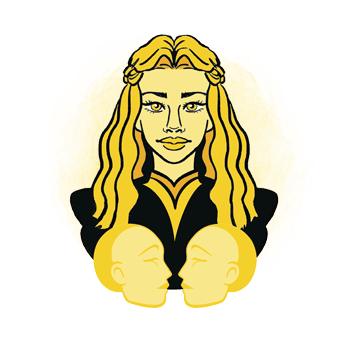 Additional Information
Gemini - traits, personality, dates, characteristics and astrological sign information.
Gemini Man - information and insights on the Gemini man.
Gemini Woman - information and insights on the Gemini woman.
Gemini Compatibility - the compatibility of Gemini with the other astrological signs in love, sex, relationships and life.
Gemini History - the history of Gemini and the stories behind it.
Gemini Symbol - images and interpretations of the Gemini symbol and ruler.
Zodiac Calendar - Discover what your date of birth tells about your character, motivation and purpose in life.