05/10 Birthday - Zodiac Information
May 10th Zodiac
Date: May 10th
Zodiac Sign: Taurus
Color: Jasmine
In One Word: Simplicity
Shape: Short Line
Strength: Inner Force
Weakness: Blocked
Most Compatible With: Virgo

To understand the need of May 10th, we have to understand the ambition behind its value. It stands for the need that something constructive, useful and specific is done, to bring benefits into one's material world. However, the level of awareness of those born on this date usually exceeds all connection with the material world, and depending on their beliefs – might distance them from actual materialization of what they desire most.
May 10th Horoscope
SUN – PLUTO – (Pluto) – MERCURY
We might say that May 10th brings the story of deep, thorough change to one's ego, but this isn't the main issue in the planetary row of those born on this date. It is rather a pointer that one, specific word almost seems magical when spoken, has the magic to resolve all matters at hand. The synchronicity of all things will lead to one point in time, and if they get tied to one event, they will have an extremely hard time letting go. When unsatisfied with their emotional state and too restricted, their jealousy will be seen through little things, words and hasty movements, even if they have no reason to be jealous in the first place.
Love and Emotions
Although we won't instantly see that much emotion in their primal planetary row, they are on a quest to find it and it is impossible to stand in their way. Pluto is the modern ruler of the sign of Scorpio, and it is the deepest sign belonging to the sensitive element of Water after all. The pull of feelings and intense passion can be impossible to control. They will be aware of the sexuality of every person standing in front of them, ready to take what is offered and dismiss what doesn't interest them with a certain distant glow in their eyes.
In their attempts to be joyous and have some fun, they will act in sync with their instinctive nature, and could have several important sexual relationships on their path to self-recognition. However determined to feel carefree, they won't escape their own seriousness and static need to be deep and profound in their bonds, and need someone to keep them in a "normal" state where they feel confident and in balance. Too many rollercoasters in their love life could lead to giving up on the ideal, and that is the worst thing any Taurus representative might choose to do.
Purpose
Life's purpose of every person born on March 10th is love in its purest form, partnership, and all that is shared and giving their life color and motivation. They are on their personal search for Venus and have something beautiful and inspiring to speak of. Being born in the sign of Taurus with Venus as their final destination, it is obvious that their main task is flexibility, ability to adapt to change, and make sharp, sudden turns when necessary. They are in search for balance and spontaneity, love for themselves and a better view of the beauty in the world that surrounds them.
What They Excel In
From psychology and science to mining, there is nothing deep and unexamined in the world that is out of reach for a Taurus born on May 10th, for as long as they are ready to dig. They can change much faster than other representatives of their sign, and have the ability to manipulate and get what they want with as little energy and effort as possible. With negative upbringing, they could turn into criminals and find that this is the area of "expertise" they function best in, but on most occasions they simply turn to in-depth analysis that gives them the chills.
May 10th Birthday Gift
A plant in a bowl is a very good present for someone born on May 10th, as well as anything that will get them in touch with Nature and all its powers. Take them to a shamanic course if they are open to it, and if not, take them to a cave to see what hides in there, or a canyon they can pass through on foot or swimming. They will enjoy adventures that are a bit dangerous, but in sync with their slow and hedonistic Taurus nature, and appreciate something done for them and with them much more than a thing to wear or something to put on a shelf.
Positive Traits for May 10th Born
Deep, curious, ready to move mountains for a greater cause, and willing to sacrifice for those they love without a shred of doubt in their mind. They need time to reach their depths, but once they do so in a relationship, they will be supportive for lifetimes to come.
Negative Traits for May 10th Born
Dangerous for others, stiff in convictions, secluded and different, they are in conflict with themselves. If sexual frustration takes over, they become aggressive and even sadistic, manipulative, or ambivalent towards feelings of other people.
Healing Crystal
Septaria stone (also called Dragon stone) is the right crystal to fit the energetic need of a person born on May 10th. It will connect one to group activities while at the same time enhancing the influence of their individuality, and help them build a sense of privacy wherever they are. This crystal has a touchy vibe that it sends when someone unsupportive or dishonest is around, and aids distancing from people who don't mean well or envy the person wearing it.
Sabian Symbol
The Sabian symbol for Taurus representatives born on May 10th in two years preceding a leap year:
"A New Continent Rising Out of the Ocean"
The Sabian symbol for Taurus representatives born on May 10th in a leap year and a year following it:
"Wisps of Winglike Clouds Streaming Across the Sky"
Symbols like these speak of natural phenomena emerging from the vastness of something that occupies our planet Earth, and it points to the small and seemingly irrelevant nature of things and their hidden magnitude as they get unveiled. The combination speaks of the fog that is cut in pieces, disturbed and blown away, to discover what hides behind the surface of one's emotional world. On a very personal level, this is a signifier that one's personality has yet to be uncovered in sensations and emotions, instead of being searched for high up in the sky and the realm of thought, where only shreds of clouds can be found.
Famous Birthdays on 10th of May
In 1838 John Wilkes Booth was born, an American actor and the assassin of the President of the United States Abraham Lincoln. Pluto made him dangerous, guided by inability to accept progress seen through abolition of slavery.
In 1930 George E. Smith was born, an American physicist and engineer that won the Nobel Prize for the invention of an imaging semiconductor circuit, later to become an electronic eye for almost all areas of photography. He chose research and depth instead of aggression.
In 1960 Bono (Paul David Hewson) was born, an Irish singer, songwriter, musician, the lead vocalist of the band U2 and one of the most influential artists of our time. He has been praised for his philanthropic efforts and even granted an honorary knighthood by Elizabeth II of the UK.
Important Historical Events on 10th of May
28 BC – Han dynasty astronomers observe a sunspot in China.
1497 – Amerigo Vespucci (born on March 9th) sets on his first voyage to the New World.
1503 – The visit of Christopher Columbus to the Cayman Islands in which he names them Las Tortugas because of all those turtles there.
1869 – The completion of the First Transcontinental Railroad that linked the eastern and western United States.
1933 – Massive public book burnings are staged by Nazis in Germany.
1962 – The Incredible Hulk is published for the first time.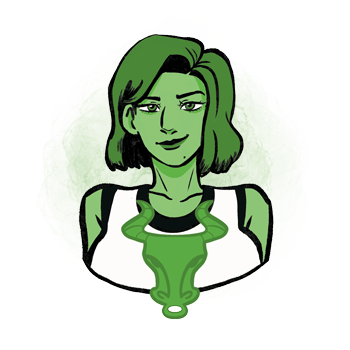 Additional Information
Taurus - traits, personality, dates, characteristics and astrological sign information.
Taurus man - information and insights on the Taurus man.
Taurus woman - information and insights on the Taurus woman.
Taurus compatibility - the compatibility of Taurus with the other astrological signs in love, sex, relationships and life.
Taurus history - the history of Taurus and the stories behind it.
Taurus symbol - images and interpretations of the Taurus symbol and ruler.
Zodiac Calendar - Discover what your date of birth tells about your character, motivation and purpose in life.