05/08 Birthday - Zodiac Information
May 8th Zodiac
Date: May 8th
Zodiac Sign: Taurus
Color: Crimson
In One Word: Ground
Shape: Two Dots
Strength: Materialization
Weakness: Bended Initiative
Most Compatible With: Scorpio

There is something about May 8th that instantly points towards change, aggression, and connecting one point of the equation of love, to its negative. There is not much room for dualities in the worlds of those born at this time and their lives serve to show that there is only beauty in the world if we only responsibility to make our lives what we really want them to be.
May 8th Horoscope
(Pluto) – MARS – (Pluto) – MERCURY
The impossible task of Mars in Taurus may reflect on the material plane through injuries and burns that a person born on this date is prone to. It is a demanding position in our calendar, for this date has a numeral value that brings action, while their natal Sun speaks of passive evoking and tenderness. Movement is needed in lives of these individuals, for it helps them connect with planet Earth and reminds them what they need to do to move on, especially when they get tied to things that belong in the past and that have always been out of their control.
This is the spot of the ultimate power in everything feminine. Women born on this date might show to be "too liberal" and even aggressive in their approach to life, with their main task being to set free. On the other hand, men will find such women to guide them and inspire them, and will often marry those who aren't fit for moral and social norms of their family. The set of beliefs needs to change with their second planetary alignment being that of the Sun with Jupiter, and beliefs will create reality with vast expansion once they discover where their truth lies.
Love and Emotions
Emotional world of Taurus representatives born on the 8th of May is a bit different than we might anticipate observing their Sun sign. It brings a promise of peace, love, cuddling, and warmth in emotions shared, while their planetary row speaks of anger that could be buried inside their heart. They are passionate and filled with emotion, that is true, but often a bit ahead of their time and jumping into relationships that might bruise them or make them feel inadequate or unloved in the end.
Seriousness they strive for when they fall in love is something that makes them choose long term bonds, but it could also get them a bit stuck with wrong people. Their heart will lead the way, combined with instincts that tend to spiral out of their control, and this could make a strange mush out of their love life until they learn where their true foundation lies. They are to learn about the basis set in their emotional world, so they can freely and with ease, form relationships with quality and love.
Purpose
It is the purpose in lives of those born on the 8th of May to find acceptance in their heart for any hardship that might come along, realizing that there is a much larger force governing their life than what others think. They need to find God, outside or within, and see that all things serve a purpose and have their place in the great order of all matters on Earth. Their story is the story of understanding the link between action and consequence, and while this might make them extremely careful, it will also help them build up an incredible path through life towards their goals.
What They Excel In
A person born on May 8th excels in sports that need endurance and dedication, training, and artistic expression through movement, such as ballet, gymnastics, and ice-skating. They need to stay on the move to rebuild their energy again and again through all of its losses. Talents creating their core usually include the one for written and spoken word, as well as communication skills that allow them to heal conflicts that stand in the way of progress and balance.
May 8th Birthday Gift
The right choice for a birthday gift of a person born on the 8th of May would be some sort of a kitchen utensil. Although they aren't your typical Taurus representatives that choose to spend their days in the kitchen, they will enjoy to try out something new, especially if it is sharp and allows them to cut through the food they are about to prepare. They will also enjoy something related to fire, something red, and a gadget that will boost the passionate role they sometimes take in their surroundings, helping them to follow the road they always wanted to take.
Positive Traits for May 8th Born
Passionate, friendly, and straightforward, they know where they are going and why. Their actions are always deep and their movement graceful and a real display of their personality.
Negative Traits for May 8th Born
Passive aggressive and even manipulative, they can become vindictive, sad, or badly bruised for their expectations. They hide behind their walls when they should be breaking them down, or stubbornly pursue to break those that are better left intact.
Healing Crystal
To awaken the powerful connection with the Earth's core they have through their Sun sign and their connection to Mars, individuals born on May 8th may use hureaulite. It is a stone to help one resolve issues with sexuality, instincts, fears, and any residual anger that might have been left to their inheritance by generations preceding them. It is a stone that should be used carefully and in short periods of time, for it might give the rush of energy that one cannot control, especially if they are frustrated by staying in one place for too long.
Sabian Symbol
The Sabian symbol for Taurus representatives born on May 8th of a year preceding a leap year:
"A Symbolical Battle between "Swords" and "Torches""
The Sabian symbol for Taurus representatives born on May 8th of a leap year and two years following it:
"A Woman Airing an Old Bag through the Open Window of Her Room"
These two symbols might seem like they have very little in common at first glance, but if we look a little deeper, we will see that there is something archaic and Saturn-related in both of them. Considering the fact that all digits in this date combine to number 4, it is an obvious display of Saturn's importance in lives of people born at this time. It speaks of things that are outdated and useful, as well as the past that left certain consequences to show in time. They stand for quite a vivid image of the flow of karma.
Famous Birthdays on 8th of May
In 1828 Henry Dunant was born, a Swiss businessman and activist, one of those responsible for the foundation of the Red Cross. It is interesting to think about his focus in life, for he spent his youth in an attempt to help the poor and was forced to leave college because of poor grades, only to become a Nobel Prize laureate for what he created.
In 1884 Harry S. Truman was born, an American politician and the 33rd President of the United States. The role of Mars was seen in his approach to politics, him being the founder of the Truman Doctrine and NATO, and using nuclear weapons to end World War II.
In 1975 Enrique Iglesias was born, a Spanish American singer and songwriter, regarded as the "King of Latin Pop". His first steps towards an impressive musical career were hidden from his father, for he didn't want him to shape his career.
Important Historical Events on 8th of May
1541 – Mississippi River is reached by Hernando de Soto.
1886 – A carbonated beverage called "Coca-Cola" is first sold by John Pemberton (born on July 8th) as a patent medicine.
1912 – The foundation of the Paramount Pictures.
1976 – The first steel rollercoaster with a vertical loop is opened at Six Flag Magic Mountain.
1978 – Reinhold Messner (born on September 17th) and Peter Habeler (born on July 22nd) reach the summit of Mount Everest without supplemental oxygen.
1980 – Eradication of smallpox is confirmed by the World Health Organization.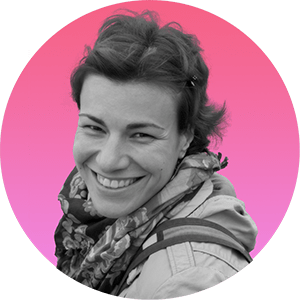 Iva Vucinic is a highly regarded professional astrologer & psychologist. Certified by the International Society for Astrological Research (ISAR CAP) and a graduate of Johannes Kepler Institute.
Iva is also an accomplished writer, with her work on astrology featured in major media outlets such as Yahoo, Daily Mail, Cosmopolitan, BuzzFeed, NBC ...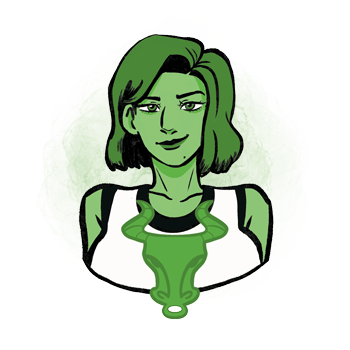 Additional Information
Taurus - traits, personality, dates, characteristics and astrological sign information.
Taurus Man - information and insights on the Taurus man.
Taurus Woman - information and insights on the Taurus woman.
Taurus Compatibility - the compatibility of Taurus with the other astrological signs in love, sex, relationships and life.
Taurus History - the history of Taurus and the stories behind it.
Taurus Symbol - images and interpretations of the Taurus symbol and ruler.
Zodiac Calendar - Discover what your date of birth tells about your character, motivation and purpose in life.