05/09 Birthday - Zodiac Information
May 9th Zodiac
Date: May 9th
Zodiac Sign: Taurus
Color: Rose Quartz
In One Word: Confusion
Shape: Blur
Strength: Mission
Weakness: Illusion
Most Compatible With: Scorpio

May 9th tells the story of the end of something while the spring is in full bloom, and this makes it a little more sentimental than other dates that have a similar role. As if it had something to share with the world about things that ended before their time, this date is in connection to the feeling of loss that might be a residue from our previous lifetimes.
May 9th Horoscope
(Pluto) – NEPTUNE – (Pluto) – MERCURY
The story of one thing ending only for another one to begin is the story of those born on May 9th. Neptune and Mercury have a tale to tell, affecting the health of these individuals if they don't vent and share what needs to be shared. The natural difference between these entities is vast and speaks of a large imbalance that stands inside one's Soul, as an inner battle that has to be untangled and brought to a plane where understanding and self-expression become obvious and clear.
Lessons learned on this date bring difficulty to one's ego if they don't find their core and true passion in life. The Sun and Saturn tell their hidden story in the next step of numeral analysis, and show that it is the rigid nature of their personality that actually stands in their way to shine. It is the conflict of a father and his son that can only be healed through words, expression, and their talent shared with the world.
Love and Emotions
As soon as the person born on the 9th of May stops rationalizing emotional and sensitive issues, their love life and their entire emotional world will have a chance to blossom. They are extremely sensitive and often unwilling to admit this, but still putting emotion above all other things in life. This could affect their career path greatly, distance them from education and personal progress, and make them dissatisfied with the potential for greatness they feel they have wasted along the way.
These individuals are really in search for someone to share their goals with, someone to inspire them and make them feel whole. The dream they carry in their mind won't be easy to spot or understand by other people, and the lack of compassion and love might shake up their world of convictions greatly and make them lose faith. Luckily, they are aware that their only chance for happiness is to heal, learn and mend their hearts from all the losses they had to cope with so they can turn to the future ready for something new.
Purpose
The entire existence of each person born on May 9th comes down to the way they will show their inner world to other people. It is their task to become light and flexible, open for all possibilities and a lot of sharing, while at the same time aware that what they have to share is a lot bigger than some individuals might be willing to handle. As time goes by, they will start surrounding themselves with the right crowd and become proud of their convictions and their faith. Once they do, it will get easier to give the message that was meant for the world to hear through any form of expression and any talent they were born with.
What They Excel In
A person born on May 9th excels in art, psychology, and any form of creative work that asks for their sensitivity to be employed. They are very good orators and their communication and expression skills could make them even better in acting or any form of role play. Their mind is made for big and important issues, for music and art, and it won't give them a chance for rest if they aren't in flow with their personal mission and inspiration.
May 9th Birthday Gift
The best birthday present for a person born on the 9th of May is a fantasy novel they have never read. They need something to remind them of the magic of life and someone to show them that there is nothing in this world that should be considered impossible if they have enough faith. Positive psychology could help them overcome some superficial issues with communication or their assertive strengths and it is always safe to choose something exotic and different, something to move them, concert tickets or a visit to a play they wanted to see for months.
Positive Traits for May 9th Born
Charming, filled with belief and light, their idealism can lead the way for many. They are talented for many things, diverse, and predestined for greatness with their emotional core shared and yet intact.
Negative Traits for May 9th Born
Dishonest, living in their bubble for ages, stiff in convictions that hurt their soul and possibly their body, they are the strange, elusive manifestation of the unknown that those around them fear and don't really understand.
Healing Crystal
Fluorite is a truly wonderful stone for those born on May 9th, as it gives them the creative push they sometimes need to understand which new things they should try out. It is a stone used to deflect all forms of negative energies, psychic manipulation, and chaos in one's environment. Because of its ability to absorb so much of the negativity, this crystal should be cleaned on a regular basis.
Sabian Symbol
The Sabian symbol for Taurus representatives born on May 9th of a year preceding a leap year:
"A Woman Airing an Old Bag through the Open Window of Her Room"
The Sabian symbol for Taurus representatives born on May 9th of a leap year and two years following it:
"A New Continent Rising Out of the Ocean"
Two symbols such as these stand for the old versus the new and emphasize the importance of change, movement, and the element of Air in lives of those born on this date. The combination of an old bag with an entire new continent obviously pulls the scales towards the new, but history shouldn't be neglected and dismissed on account of the future one wishes to reach. These vast distances, the view, the air and the ocean, speak of Nature and all those things that are out of our control but can be used as wind in our sails if we only let go to the current.
Famous Birthdays on 9th of May
In 1949 Billy Joel was born, an American singer and songwriter, a six-time Grammy Award winner and one of the best-selling artists of all time. Apart from his talent, Neptune in his planetary row brought problems with depression that even led to him drinking furniture polish in a suicide attempt at one point.
In 1961 John Corbett was born, an American actor who starred in Sex and the City, My Big Fat Greek Wedding and United States of Tara. Apart from his talent in acting, he has done voiceovers for restaurants and drug stores and recorded two country music albums.
In 1962 Dave Gahan was born, an English singer and songwriter, best known as the lead singer of the band Depeche Mode. His biological father disappeared from his life not once, but twice, as if to only emphasize the issues of the Sun with Saturn in the interpretation of the second numeral row.
Important Historical Events on 9th of May
1386 – Treaty of Windsor, the oldest diplomatic alliance in the world that is still in force, is ratified by England and Portugal.
1671 – The attempt of stealing Crown Jewels from the Tower of London.
1874 – In Mumbai, the first horse-drawn bus starts traveling in two routes.
1901 – The first parliament of Australia is opened.
1904 – The first time that a steam locomotive exceeds the speed of 100 mph (160 km/h).
1960 – It is announced that birth control will be approved as an additional indication for Enovid, making it the world's first approved oral contraceptive pill.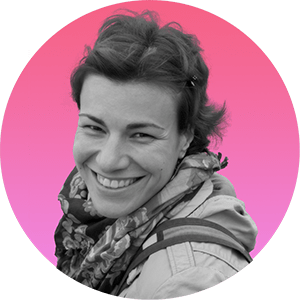 Iva Vucinic is a highly regarded professional astrologer & psychologist. Certified by the International Society for Astrological Research (ISAR CAP) and a graduate of Johannes Kepler Institute.
Iva is also an accomplished writer, with her work on astrology featured in major media outlets such as Yahoo, Daily Mail, Cosmopolitan, BuzzFeed, NBC ...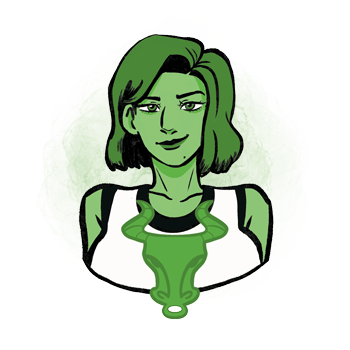 Additional Information
Taurus - traits, personality, dates, characteristics and astrological sign information.
Taurus Man - information and insights on the Taurus man.
Taurus Woman - information and insights on the Taurus woman.
Taurus Compatibility - the compatibility of Taurus with the other astrological signs in love, sex, relationships and life.
Taurus History - the history of Taurus and the stories behind it.
Taurus Symbol - images and interpretations of the Taurus symbol and ruler.
Zodiac Calendar - Discover what your date of birth tells about your character, motivation and purpose in life.