05/02 Birthday - Zodiac Information
May 2nd Zodiac
Date: May 2nd
Zodiac Sign: Taurus
Color: Mint Cream
In One Word: Overcome
Shape: Two Parallel Lines
Strength: Adaptable
Weakness: Overthinking
Most Compatible With: Virgo

This glowing springtime energy of May is in full bloom on the 2nd of May, the date when everything seems to fall into place. Following the start of the month, this is a date with an emphasis on the feminine energy is put. It speaks of our connection to planet Earth that guides us and gives meaning to all our senses, especially at this time of year.
May 2nd Horoscope
(Pluto) – MOON – (Pluto) – MERCURY
There seems to be a big gap between these two entities in a planetary row for May 2nd, for one of them feels Unity with everyone on our planet and outside of it, and the other simply follows two parallel lanes checking to see which one is smarter. The key of this combination hides in excellent communication that connects the two, where non-verbal contact becomes even more important that words that are chosen. People born on this date need to find someone to be silent with, someone that gives them inspiration to create eye contact without words and with full understanding of emotions shared.
Love and Emotions
A bit childish for those who judge them, Taurus representatives born on May 2nd have the energy to endure through heartbreak of any kind, and still remain hopeful about what is yet to come. To fully understand them, we need to see their inner glow and the need of their Soul to have fun and be free, the later not being exactly typical for someone born in their Sun sign. They will enjoy falling in love, having their senses employed by learning things about physical contact and bonding with another Soul.
However, their need for liberation is much stronger than one might anticipate. In many cases, they aren't even fully aware just how much freedom they need, and this could lead them into tough breakups or divorce, until they come to the level of self-recognition that allows them to form a relationship of enough value for their heart. They have the ability to cherish and love several people at once, but their traditional core usually keeps them away from parallel bonds. Still, this is an option that might satisfy them if they are held back by too many restrictions and afraid to step out of a dissatisfying bond.
Purpose
Energetic state of a person born on the 2nd of May needs to reach great heights so they can achieve the level of awareness they were made to. They were born into this world to find a connection to the Universal Truth, to one shared language, and the higher thought that connects us all. They will bring ideas as soon as their bodies are free to move and ready to ground what comes from the above. They need a lot of physical strength to achieve this much desired power and to be able to bring the electricity of the upper spheres among the rest of humankind and closer to what we find practical and daily.
What They Excel In
People born on May 2nd excel in work with children of all age groups, and will make interesting orators, writers and crowd pleasers. They are quite manual, and this gives them a talent for fine works in cosmetics or medicine. Usually they will give advantage to work with younger population and beautifying procedures rather than serious, dark matters of life and death. They have a purity in their heart that serves them well to understand people seen as outcasts or vandals, and for as long as they stay away from putting labels on individuals they are supposed to deal with, they will be incredible working in a team or with any crowd that has special needs.
May 2nd Birthday Gift
Although May 2nd Taurus representatives may value a coloring book more than any other gift, there is a deep inner need that teaches them to be a part of the group they reside in that doesn't allow them to stand out as much. Choose something that is age appropriate but colorful and always on the bright side, a bracelet or a necklace that goes with everything but really isn't classic in any way, or a belt that seems quite ordinary but has a fluorescent inner lining that others cannot see. Their lives need to stay filled with color and joyful circumstances and they are your regular candidates for concert tickets, planned parties, and organized care for their children while they finally have a chance to act like children themselves.
Positive Traits for May 2nd Born
Fun to be around, communicative, open, ready to adapt and flexible for people in their environment, they are friendly and different from the crowd, while at the same time well adapted.
Negative Traits for May 2nd Born
Sometimes too childish, protected, or torn between double standards, standing out when they should be a part of something bigger, and troubled by authority when they need the strongest guidance.
Healing Crystal
Primarily there to remind them of their core energy and the ability to lead a balanced conversation, brucite is the right stone for those born on May 2nd. It is a crystal that boosts any position a person is in, while at the same time cleansing the environment of anything stale and unmovable. It will help them find alternatives, be creative in altering negative circumstances, and improve communication with others in such a way that new bonds are formed and inspiring relationships created in a very short while.
Sabian Symbol
The Sabian symbol for Taurus representatives born on May 2nd:
"A Young Couple Window Shopping"
This is a symbol that speaks of the youth of love and it leads us to imagine two people who just started to make a living, just moved in together, and now all they can do is window shop with laughter and joy of energy that their new beginning brings. It is a symbol of things that come after we have spent our resources, after we invested the energy into something new, and while we still feel inspired by the motion made.
Famous Birthdays on 2nd of May
In 1972 Dwayne Johnson was born, an American Canadian wrestler and actor, also known by his ring name The Rock. His career path may be considered highly unusual, for wrestling allowed him to cross over into mainstream pop culture and acting. To accent his public image, he set a Guinness World Record for most selfies in three minutes.
In 1975 David Beckham was born, an English footballer, coach and model, famous in his profession and in the public eye as he married Victoria, one of the members of Spice Girls. The connection with Uranus and his purpose in number 7 can be recognized in him being the first player in England to ever collect two red cards, and the first captain to be sent off.
In 1985 Lilly Allen was born, an English singer, songwriter and actress, noted as one of the women making music of "experimentalism and fearlessness" nominated for the Mercury Prize. She has attended 13 schools and has been expelled from several of them for drinking and smoking.
Important Historical Events on 2nd of May
1536 – The Queen of England Anne Boleyn is arrested and imprisoned for adultery, incest, witchcraft and treason.
1611 – The first time that the King James Version of the Bible is published.
1952 – Maiden flight of the world's first jet airliner from London to Johannesburg.
1955 – The Pulitzer Prize for Drama is given to Tennessee Williams (born on March 26th) for Cat on a Hot Tin Roof.
1998 – The foundation of the European Central Bank in Brussels.
2011 – The FBI-s most wanted man and a suspect for organizing the 9/11 attacks in NYC, Osama bin Laden (born on March 10th) is killed by the US special forces in Pakistan.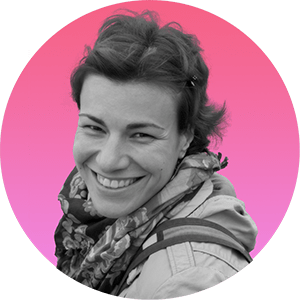 Iva Vucinic is a highly regarded professional astrologer & psychologist. Certified by the International Society for Astrological Research (ISAR CAP) and a graduate of Johannes Kepler Institute.
Iva is also an accomplished writer, with her work on astrology featured in major media outlets such as Yahoo, Daily Mail, Cosmopolitan, BuzzFeed, NBC ...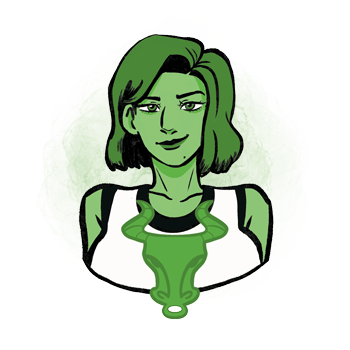 Additional Information
Taurus - traits, personality, dates, characteristics and astrological sign information.
Taurus Man - information and insights on the Taurus man.
Taurus Woman - information and insights on the Taurus woman.
Taurus Compatibility - the compatibility of Taurus with the other astrological signs in love, sex, relationships and life.
Taurus History - the history of Taurus and the stories behind it.
Taurus Symbol - images and interpretations of the Taurus symbol and ruler.
Zodiac Calendar - Discover what your date of birth tells about your character, motivation and purpose in life.