05/04 Birthday - Zodiac Information
May 4th Zodiac
Date: May 4th
Zodiac Sign: Taurus
Color: Plum
In One Word: Panic
Shape: Circle
Strength: Willing to Change
Weakness: Tied to the Past
Most Compatible With: Scorpio

The 4th of May is a date for the next step to come, and every person born at this time will feel a strong need to make that next move and step, unwilling to wait for someone else to take initiative. With a good plan, there is no reason for their intentions not to bring actual results, but it is imperative for them to accept responsibility and stop worrying about the consequences of every little thing they ever did if they want to succeed in their endeavors.
May 4th Horoscope
(Pluto) – SATURN – (Pluto) – MERCURY
These two planets standing in the row for May 3rd speak of deep concerns and worrying, and while they might be quite rational and coolheaded, it is clear that there is something "wrong" with a person's mind and words they wish to say. This is a date that has to set clear goals and follow the law, sticking to rules of behavior that are set on a higher plane and among commons around them. It is impossible for this little Mercury not to be concerned about consequences of every single little action it did. They should be given a chance to smile doing something they really enjoy to do to shake off the dark energy accumulated inside it.
Love and Emotions
Matters of love are a distant ideal that seems unreachable in real life and those born on May 4th will be distant and build many walls that will prove this thesis. Unaware of the strength of their own convictions, they will usually move through young age with several significant relationships with older or younger partners, relationships that cannot be, with people their friends don't approve of. Whatever the case, their inner state of constant separation makes things sad, and burdening for their emotional world.
It is typical for them to be involved in karmic relationships that don't leave much room for personal freedom of any one of the partners. Their time comes after the first Saturn's return and just before their thirtieth birthday, when they are finally grown up and understand that some things are simply out of their hands. Giving away a piece of responsibility to the "other side" of the equation, they tend to get closer and closer to balance and typically meet the right partner after they have learned their lessons and realized that they need to hold on to healthy boundaries in any relationship.
Purpose
The purpose in lives of those born on May 4th is to find the truth and dig up the equation of faith they seek from the moment they were born. Difficulty will push them into self-recognition and lead them to God, whichever way they might wish to name the force that spins their life out of their own control. This is also a date when contact with Nature becomes the most important thing in one's life, and a person will easily adapt to new recycling customs or anything that the state, or someone in the position of power, wishes to do about ecological awareness of people in the area they live in.
What They Excel In
Individuals born on May 4th make excellent historians, archeologists and all those individuals who wish to dig something up only to examine it. Their set of talents might keep them tied to moments in the past and a bit nostalgic, but their strong faith and ambition push them towards goals that others might never have the need to reach for. They will make time managers, those who chase responsibilities only to get the work done, typically ending up in positions of power as leaders and directors. If they find their true purpose in life, they will find themselves among preachers and teachers of sorts, always willing to find the truth behind the veil of secrecy, intimacy, or delusion.
May 4th Birthday Gift
A birthday gift for a person born on the 4th of May can be something with historical value, reminding them of things from the past, something from an antique shop or from the home they once lived in. You can buy them a new watch or a beautiful, traditional piece of art, but steer clear of modern designs that don't have a personal touch to them. They could use something to organize their space, or a planner that has enough room for detailed explanations of activities they wish to organize.
Positive Traits for May 4th Born
Dependable, organized, ambitious, and responsible, they are easy to work and plan a future with. Just and turned to values of interpersonal bonding that lead them towards ideals.
Negative Traits for May 4th Born
A bit dark, difficult, and stiff, they can be set in their mind and unable to change. Stuck in a moment, a relationship or a job that makes them unhappy, it is their imperative in life to find faith and let go to the pull of the Universe.
Healing Crystal
Chabazite is a very good stone to aid those born on May 4th to let go of the past and all dependencies they have created through relationships. It is a crystal that helps on the way back to self and suits those who wish to take their life back. It will bring structure into their world in areas where structure is needed, raising awareness about time and all matters that take careful planning and commitment.
Sabian Symbol
The Sabian symbol for Taurus representatives born on May 4th of a year preceding a leap year:
"A Porter Carrying Heavy Baggage"
The Sabian symbol for Taurus representatives born on May 4th of a leap year and two years following it:
"On the Beach, Children Play While Shellfish Grope at the Edge of the Water"
These two symbols share something small that has to deal with something much bigger, no matter if it is baggage or vast waters that hold the entire idea of life (symbolized through shellfish). In general, this combination needs to show us that everything can be fun no matter the surroundings or circumstances, and this makes serving others a much easier task to do.
Famous Birthdays on 4th of May
In 1655 Bartolomeo Cristofori is born, an Italian instrument maker, the one who invented the piano. It is considered that he brought it to an unusual degree of perfection all on his own, and this is why the invention is ascribed to a single individual.
In 1929 Audrey Hepburn was born, a British actress and humanitarian, one of the legends of the Hollywood's Golden Age. She devoted a big part of her life to UNICEF and worked in some of the poorest countries in the world.
In 1970 Gregg Alexander was born, an American singer and songwriter, best known as the frontman of the New Radicals and the one to co-pen songs for the film Begin Again. Interestingly, his career can so far be summed up to the start with the international hit "You Get What You Give", an obvious message of Saturn, and being brought back to life with "Lost Stars" in a full Neptunian symbolism.
Important Historical Events on 4th of May
1675 – The construction of the Royal Greenwich Observatory is ordered by the King of England.
1859 – The opening of the Cornwall Railway across the Royal Albert Bridge.
1904 – The beginning of the construction of the Panama Canal in the US.
1910 – The creation of the Royal Canadian Navy.
1912 – The occupation of the island of Rhodes in Greece by Italy.
1953 – The Pulitzer Prize is won by Ernest Hemingway for The Old Man and the Sea.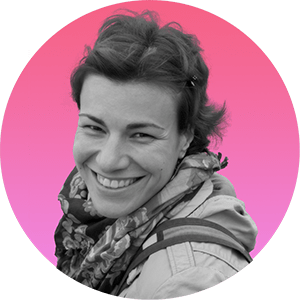 Iva Vucinic is a highly regarded professional astrologer & psychologist. Certified by the International Society for Astrological Research (ISAR CAP) and a graduate of Johannes Kepler Institute.
Iva is also an accomplished writer, with her work on astrology featured in major media outlets such as Yahoo, Daily Mail, Cosmopolitan, BuzzFeed, NBC ...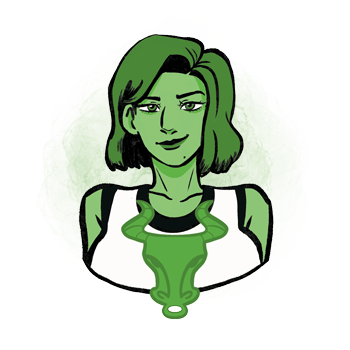 Additional Information
Taurus - traits, personality, dates, characteristics and astrological sign information.
Taurus Man - information and insights on the Taurus man.
Taurus Woman - information and insights on the Taurus woman.
Taurus Compatibility - the compatibility of Taurus with the other astrological signs in love, sex, relationships and life.
Taurus History - the history of Taurus and the stories behind it.
Taurus Symbol - images and interpretations of the Taurus symbol and ruler.
Zodiac Calendar - Discover what your date of birth tells about your character, motivation and purpose in life.