05/12 Birthday - Zodiac Information
May 12th Zodiac
Date: May 12th
Zodiac Sign: Taurus
Color: Maize
In One Word: Middle
Shape: Crescent in a Circle
Strength: Reflection
Weakness: Repetitive
Most Compatible With: Pisces

May 12th is surrounded by a fog of mystery, even though it seems to be quite practical and full of light. It carries a story of fine, sensitive contact between two souls, two people, the feminine and masculine within. The duality inside its manifestation could go to extremes, but it is quite obvious that only cooperation of these worlds might bring actual results to life they live.
May 12th Horoscope
SUN – MOON – (Pluto) – MERCURY
The Sun and the Moon reaching for Mercury together stand for the images of two different principles connected to find a way to communicate. The interchangeable nature of the relationship of parents will lead towards a smaller or a larger imbalance in lives of those born on May 12th. Depending on the roughness of action, reaction will be hard to control, and depending on the amount of love in the reaction, the Sun will cool down its fiery rays. Mercury is here to show both sides to every story and to teach these Taurus individuals that no matter their role, relationships they build can be changed even if they are the only one putting in the needed effort.
Love and Emotions
Quenched between the Sun and Mercury, both rational and obvious in their manifestation, the Moon in the planetary row of individuals born on May 12th has to fight for its rightful place. Their emotional world can be pushed aside and rationalized by their parents, until they embrace the mechanisms to cope and start doing the same things themselves. This will affect their ability to connect to another human being in a romantic bond, for they might turn to idealism and search for what they already know, just to be on the safe side and seen as reasonable in their choices.
In many cases, Taurus representatives born on this date stay with one partner for years, the one they meet when they are still young and their heart is still open to let someone in. It is important that they nurture their child within and remain flexible and as creative as possible throughout their lifetime. This will lead to satisfaction with their romantic and emotional life in the long run, as they learn how to connect through the finest of feelings, and create the atmosphere able to float over all possible storms and tsunamis.
Purpose
To really tell the story of emotions they were meant to share, those born on the 12th of May have to embrace conflict and anger as the natural part of their state of heart. If they shove negative emotions aside, they will have problems with their physiology and the materialization of things in life. They are to stay grounded and firm in their belief that their awakened energy is good for them, even when it is clearing up anger issues from the past. Instinct and the true value of the animalistic nature they carry within are what moves them the most, and gives them the energy to take initiative and live their true life story.
What They Excel In
Every Taurus representative born on May 12th is highly endurable with things they love. Although it isn't typical for a Taurus, this date brings a love for sports and they might be really good as team members in any kind of sport club. With enough compassion and the ability to listen, they will be excellent hotline agents and work well in all areas of expertise that include a large number of people. They can lead and be spokesmen and agents for others, but must keep an open heart and approach everyone with enough tenderness along the way, with healthy boundaries intact.
May 12th Birthday Gift
A birthday gift for a person born on May 12th should be balanced and tender in intent. They will enjoy something that serves as tradition to show closeness, and won't mind a gift that is somewhat uninteresting for as long as they see the attention and effort put into it. To make them feel special, choose something for their home that shows care for their wellbeing or awakens their quiet but creative child within. A family picture in a frame, a chandelier or a lamp for their night table, they will enjoy anything to bring light into their life, literally or metaphorically.
Positive Traits for May 12th Born
Compassionate, childlike, easy to be with, they have the energy to endure through challenges and savor everyone they love. They are the mediator, the connecting point in many conflicts, and those who know where to search for the middle ground and how to overcome rough emotional challenges.
Negative Traits for May 12th Born
They get torn and too hasty for their grounded nature, often pushing their emotions aside to build the image of someone reasonable and grownup. If they go into too many extremes, they might deeply endanger their psychological state.
Healing Crystal
The right stone to assist one to follow the desires of their heart is vesuvianite (idocrase). It helps in accepting all wishes that seem to be a manifestation of weakness, and builds the love inside one's Soul until they discover the breath of the Divine love they carry in their heart. It is a stone that unites the heart chakra and the solar plexus chakra so that the control of ego may subside and let one's true path become obvious and felt with their senses.
Sabian Symbol
The Sabian symbol for Taurus representatives born on May 12th in two years preceding a leap year:
"A Finger Pointing to a Line in an Open Book"
The Sabian symbol for Taurus representatives born on May 12th in a leap year and a year following it:
"White Dove Flying Over Troubled Waters"
A powerful message is seen in both of these Sabian symbols, the first simply putting an emphasis on the second one, seen through tenderness needed to overcome all obstacles. Troubled waters may be less or more troubled, but the peace hidden in the dove's role and the fragile tenderness almost resembling magic of emotion is there to lift one up as high as necessary. These symbols are there to say that only one word can resolve a conflict if spoken from the heart, and that the greater the sensitivity, the lighter the emotional storm going on beneath their feet.
Famous Birthdays on 12th of May
In 1820 Florence Nightingale was born, an Italian English nurse and social reformer, the founder of modern nursing. Working for her Moon, she laid the foundation of professional nursing in England, creating her own nursing school – the first one of the kind in the world.
In 1907 Katherine Hepburn was born, an Academy Award winning American actress known for her independent character. While she was still a child, she accompanied her mother on several "Votes for Women" demonstrations and held on to her highly elevated feminine role in the world.
In 1978 Jason Biggs was born, an American actor and comedian best known for his role in the American Pie comedy film series. His childish nature is best seen through controversies he caused by his public jokes.
Important Historical Events on 12th of May
1821 – Greeks fight their first major battle in their war for independence against the Turks.
1881 – Tunisia becomes a French protectorate.
1926 – The first vessel flies over the North Pole, an Italian airship Norge.
1941 – The world's first automatic and programmable computer is presented in Berlin.
1949 – The blockade of Berlin is lifted by the Soviet Union.
1965 – Luna 5, the Russian spacecraft, crashes on the Moon.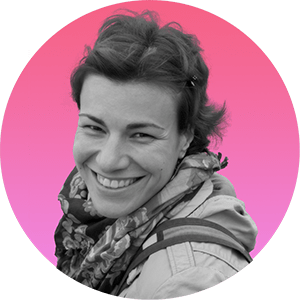 Iva Vucinic is a highly regarded professional astrologer & psychologist. Certified by the International Society for Astrological Research (ISAR CAP) and a graduate of Johannes Kepler Institute.
Iva is also an accomplished writer, with her work on astrology featured in major media outlets such as Yahoo, Daily Mail, Cosmopolitan, BuzzFeed, NBC ...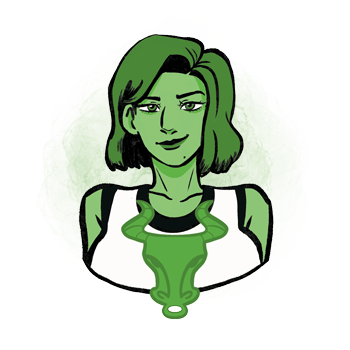 Additional Information
Taurus - traits, personality, dates, characteristics and astrological sign information.
Taurus Man - information and insights on the Taurus man.
Taurus Woman - information and insights on the Taurus woman.
Taurus Compatibility - the compatibility of Taurus with the other astrological signs in love, sex, relationships and life.
Taurus History - the history of Taurus and the stories behind it.
Taurus Symbol - images and interpretations of the Taurus symbol and ruler.
Zodiac Calendar - Discover what your date of birth tells about your character, motivation and purpose in life.