05/03 Birthday - Zodiac Information
May 3rd Zodiac
Date: May 3rd
Zodiac Sign: Taurus
Color: Tiffany Blue
In One Word: Manifestation
Shape: Expanding Square
Strength: Powerful Philosophy
Weakness: Unrealistic
Most Compatible With: Scorpio

May 3rd is a date of new ways of thinking, expansion and luck. Although the sign of Taurus doesn't rely on luck, the need to create a sense of security could push individuals born on this date in the strangest of financial risks. The interesting thing here hides in the fact that they are built of materials they don't really understand and it is a bit hard for them to get to know their own personality with all its strengths and weaknesses.
May 3rd Horoscope
(Pluto) – JUPITER – (Pluto) – MERCURY
Jupiter in the planetary row of May 3rd does speak of expansion, knowledge, education and travel, but it will mostly speak of the direction those born on this date wish to take. It will give a strange focus to move towards certain things, unsure why or where they are supposed to end up. Their guidance is strong as if their inner compass pulls forwards, and this could attract many "vampires" into their emotional world and make them vulnerable for people who need someone to cling on to. This combination speaks of endless conversations and a lot of energy spent on talking when one's body should be moving. If they don't have enough activity, they could face the tricky side of Jupiter carrying weight problems or strange metabolism issues. They should always stay on the move, learn, expand, and travel, seeing the world through as many different perspectives as possible.
Love and Emotions
With guidance being their imperative, individuals born on May 3rd tend to choose partners that need to be taken someplace, taught something, or improved in a way. The first years of their emotional life could leave them unsatisfied for their expectations miss the exact point of reality and they see what others want them to see, instead of seeing things for what they are. As time goes by and they learn about their own role and purpose in life, they find partners who are different from those in the beginning, and finally find people to share in respect and admiration with.
Their stable Taurus nature gives them the need to last in any bond they form. They won't make decisions on a whim, especially not when they are considering leaving someone who doesn't make them happy. Still, this frees them of feelings of guilt for they are always certain of their choices, and won't give up at the first sign of trouble. The important thing they need to learn is to hold on to personal value and understand that they deserve to be loved in entirety, and in their most natural and honest form.
Purpose
Taurus is an Earth sign and it emphasizes their need for practical and grounded approaches to life, but those born on the 3rd of May have an incredibly strong need to reach for power instead of the material itself. Their life should be guided by powerful grounding and it is important that Jupiter in their planetary row doesn't distance them from reality too much, inserting them into visions and dreams they cannot materialize and expectations that aren't met. Their goal is realism followed by strong faith that there isn't a single thing they cannot achieve with the right set of tools and a good enough vision to follow.
What They Excel In
People born on the 3rd of May excel in various activities but mostly in those that have to do with sports, movement, and communication. They could be excellent swimmers and runners, while at the same time capable of being incredibly powerful in a team, willing to fully blend into the need of the group. They are visionaries and teachers, those who lead the way and show us a new direction we can take in this lifetime. Words can become good tools to express their personality and share many valuable lessons with us, and they will excel in writing more that speaking, for it gives time to their element of Earth to truly express.
May 3rd Birthday Gift
A birthday gift for a person born on May 3rd should be big, expensive or simply vast in meaning. It can be a book on philosophy just as much as a real horse, depending on the possibilities and actual needs of the person in front of you. They wish to learn new things and expand their horizons, and something new and adventurous is always a good idea but only if it is in sync with Nature and their inner loving emotions. You can always take them on a sudden trip around the world, but be sure they are prepared to spread their wings before considering this to be their present.
Positive Traits for May 3rd Born
Opinionated, smart, wide in perspective, and strangely liberal for a Taurus, this is a person of integrity and strong moral judgment. They are travellers always ready for an adventure, with a good sense of humor and social skills that many never develop.
Negative Traits for May 3rd Born
Confused and unsure about their big life choices, starting from their education and job, to relationships they enjoy in every day. Difficult to be with when they lose the strong feeling on purpose, hypnotized by money, and impossible to console when deeply hurt.
Healing Crystal
A really interesting stone for those born on May 3rd is carletonite. It is quite rare and truly beautiful, with a function to help connect the throat chakra with the third eye chakra, helping us express our vision and become leaders through words we choose to use. This crystal will aid those born on this date with social bonds, clear their vision, improve their eyesight, and face them with blockages their rational mind made for their heart to shine through.
Sabian Symbol
The Sabian symbol for Taurus representatives born on May 3rd:
"A Porter Carrying Heavy Baggage"
Even the Sabian symbol for those born on this date speaks of being of service to other people, and while this is a good mission to be on with good roots, it can be tiring if one is not aware of the energy they spend in vain. The important matter here is the heaviness of the baggage and the rest that this porter needs to have at the end of the day. This is an image that shows how one little guy can help with something big, release one of their burden, and modesty is of extreme value in lives of those who carry this symbol as a beacon through life.
Famous Birthdays on 3rd of May
In 1915 Stu Hart was born, a Canadian wrestler and trainer that founded Stampede Wrestling. He unified Jupiter and Mercury from his planetary row, with the overall numeral value of his date that points to Mars, by teaching and the beginning of something new in sports.
In 1964 Sterling Campbell was born, an American drummer and songwriter who worked with popular bands such as Duran Duran and Soul Asylum, as well as some of the most prominent artists of all times such as Cindy Lauper and David Bowie. His energy is best seen through his choice of instrument for creative expression.
In 1969 Amy Ryan was born, an American actress, best known for her appearances in Gone Baby Gone, Birdman and The Office. For her role in Love, Love, Love she was praised for her "smashing comic performance".
Important Historical Events on 3rd of May
1715 – Edmond Halley (born on November 8th) predicts a total solar eclipse to within 4 minutes accuracy.
1802 – Washington, D. C. is incorporated.
1837 – The foundation of the University of Athens in Greece.
1937 – Margaret Mitchell (born on November 8th) receives the Pulitzer Prize for Fiction for Gone with the Wind.
1960 – In Amsterdam, the Anne Frank House museum is opened.
1973 – Sears Tower in Chicago tops out with its 108 stories as the world's tallest building.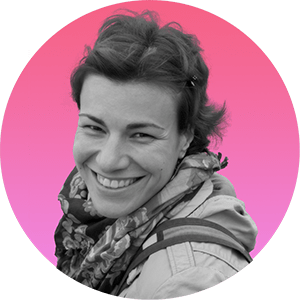 Iva Vucinic is a highly regarded professional astrologer & psychologist. Certified by the International Society for Astrological Research (ISAR CAP) and a graduate of Johannes Kepler Institute.
Iva is also an accomplished writer, with her work on astrology featured in major media outlets such as Yahoo, Daily Mail, Cosmopolitan, BuzzFeed, NBC ...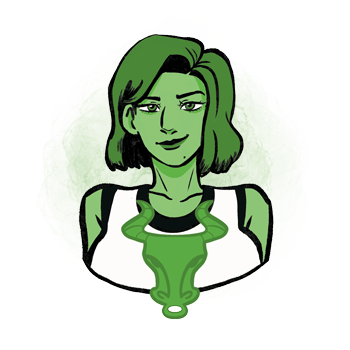 Additional Information
Taurus - traits, personality, dates, characteristics and astrological sign information.
Taurus Man - information and insights on the Taurus man.
Taurus Woman - information and insights on the Taurus woman.
Taurus Compatibility - the compatibility of Taurus with the other astrological signs in love, sex, relationships and life.
Taurus History - the history of Taurus and the stories behind it.
Taurus Symbol - images and interpretations of the Taurus symbol and ruler.
Zodiac Calendar - Discover what your date of birth tells about your character, motivation and purpose in life.