05/17 Birthday - Zodiac Information
May 17th Zodiac
Date: May 17th
Zodiac Sign: Taurus
Color: Tufts Blue
In One Word: Bumpy
Shape: Sharp Angle
Strength: Overcoming Obstacles
Weakness: Unable to Stop
Most Compatible With: Scorpio

Shaking things up, May 17th stands for the place of intense changes of direction and personality, and character tests based on limitations of one's energetic state. There is only so much a physical body is able to take, and people born on this date often aren't aware of this fact. They will test their own limits and get tired only to explode, doing more than they are truly in need to do, as if pressured by the calling of some higher forces.
May 17th Horoscope
SUN – URANUS – (Pluto) – MERCURY
The change to one's world and personality is obvious in the row of those born on May 17th. It is a date of stressful circumstance for Uranus falls in the sign of Taurus, but it is also a place where the real connection to higher planes brings results to our material world. Their abilities will be tested every day, for they are different than the rest of humankind and try to blend in using some pretty unusual ways. This will push them in directions they might not want to take in the first place, but think they should follow through, so they won't stand out as much as they do. The stress of this contact asks for them to express their truth without any compromise, shining as special as they really are.
Their story in the second planetary row is one of learning, expansion and progress, until they reach the belief that everything is just as it is supposed to be. Their lives will be filled with finding meaning to experiences that shook up their worlds and made them restless.
Love and Emotions
Emotional world of Taurus representatives born on the 17th of May is stressful, but some of them find comfort in this area of life and settle for partners that help them remain static in times of changes. This isn't as productive as they may think, for they need a healthy challenge to feel like they are making real progress and to feel really alive. Their partner should be their best friend and someone to help them move one step further at every opportunity that opens up.
It doesn't seem obvious for their Earthly, feminine and quite passive nature to move forwards, take initiative, and explode crossing their own boundaries. This may stand in their way to meet someone truly supportive of their personality. They need their equal, a person that is as quick as they can be, but at the same time taking some of their burden off their shoulders. Once they find someone to change with every day, they will be able to form a truly functional relationship that won't take away their freedom and their sense of Self.
Purpose
One of the main tasks in lives of those born on the 17th of May is to organize, find their structure and their defense system, and grow up. In general, their skin should be clear and unburdened, their integrity kept at all times, and their belonging to the state and the system they live in obvious and easy to understand. Discovering their ability to plan ahead, slow down, and see their own ambition and strivings, they will find true responsibility and faith in the fact that everything in the equation of life adds up just as it is supposed to.
What They Excel In
A person born on May 17th excels in everything out of the ordinary, modern and oriented towards technological progress, as well as in grounding of all ideas brought to the real world by their common sense. They are innovative, mostly in the fields of finance, beauty, and art, and won't have much to share with other people if they don't put their free spirit to good use. It is in their nature to change and adapt to progress, and this could lead them into riots and stubborn rebellion in its negative extreme.
May 17th Birthday Gift
The best birthday gifts for those born on May 17th are out of the ordinary and surprising. Fireworks, a new computer, something to turn their world upside down, or anything in modern lines and simple colors will do. They want things that are unsymmetrical, strange, somewhat confusing for those who don't connect to them on the intellectual plane. Prepare a large or a small surprise thinking light, metal, bright and electric.
Positive Traits for May 17th Born
Ready to bring the voice of the Universe down to Earth, they are free to enjoy life, show others how to follow their spontaneity and ease into beauty and material wealth.
Negative Traits for May 17th Born
Troublemakers without a cause, fighters for the rights of those who don't need their help and promoters of humane ideals that might have one too many flaws, they must be sure they are on the right path when choosing their battles.
Healing Crystal
Rhodizite may be one of the best crystals suitable for individuals born on the 17th of May. It is a stone with an extremely potent energy even when really small, and it will cause a flash of heat through the body of a person using it. This crystal will boost the strength of will and bravery, leading to prosperity and abundance in its most positive manifestation. Strengthening for the will of the body, it will point to warning signs of one's physiology before they manifest through aggression in the outer world.
Sabian Symbol
The Sabian symbol for Taurus representatives born on May 17th in two years preceding a leap year:
"A Spanish Gallant Serenades His Beloved"
The Sabian symbol for Taurus representatives born on May 17th in a leap year and a year following it:
"An Old Indian Woman Selling the Artifacts of Her Tribe to Passerby"
There is a connected story of giving and showing something to the humankind in these symbols, pointing to a need to shine in the world through any role possible. Both of these symbols show a sort of respect, no matter if it is a "gallant" in love or a woman with the sense of belonging to her tribe. They stand for expression as an individual and a part of a group, and combining these two is exactly what a person born on this date needs to merge into one functional personality.
Famous Birthdays on 17th of May
In 1961 Enya was born, an Irish singer, songwriter, musician and one of the best-selling music artists of all time. Uranus in her planetary row manifested through separation from her family for education, and she thinks this greatly developed her talent.
In 1970 Jordan Knight was born, an American singer, songwriter and actor, best known as the lead singer of New Kids on The Block. His distinctive falsetto style of singing pushed him into fame.
In 1988 Nikki Reed was born, an American actress, screenwriter, singer and model, best known for her role of vampire Rosalie Hale in The Twilight Saga. She rose to fame after the release of the film Thirteen and it earned her an obviously Uranus-like Independent Spirit Award.
Important Historical Events on 17th of May
1792 – The forming of the New York Stock Exchange.
1863 – The publication of the first book in the Galician language.
1902 – An ancient mechanical analog computer is discovered.
1983 – Documents that show the world's greatest mercury pollution event are declassified by the U. S. Department of Energy.
1990 – Homosexuality is deleted from the list of psychiatric diseases by the World Health Organization.
2004 – The first legal same-sex marriages take place in Massachusetts.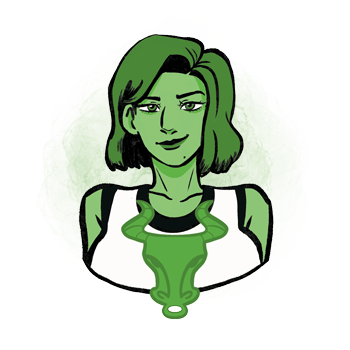 Additional Information
Taurus - traits, personality, dates, characteristics and astrological sign information.
Taurus man - information and insights on the Taurus man.
Taurus woman - information and insights on the Taurus woman.
Taurus compatibility - the compatibility of Taurus with the other astrological signs in love, sex, relationships and life.
Taurus history - the history of Taurus and the stories behind it.
Taurus symbol - images and interpretations of the Taurus symbol and ruler.
Zodiac Calendar - Discover what your date of birth tells about your character, motivation and purpose in life.