05/14 Birthday - Zodiac Information
May 14th Zodiac
Date: May 14th
Zodiac Sign: Taurus
Color: Old Gold
In One Word: Child
Shape: Line
Strength: Strength of Will
Weakness: Stiff
Most Compatible With: Scorpio

There is an uneasy note to the 14th of May, for the characters it brings to this world tend to be really strict and stiff in their opinions, lacking flexibility to adapt when big storms in life come along. On the other hand, this makes them endurable when they need to get something done and gives them the true Taurus dedication in relationships when times get rough.
May 14th Horoscope
SUN – SATURN – (Pluto) – MERCURY
This combination of planets in a row of individuals born on the 14th of May speaks of some sort of trouble between the child and its father, mostly reflected on masculine principles within. There might have been some difficulty in communication, or a misunderstanding that was truly hard to resolve. Whatever the case, we see a grandfather sharing the issue, his father as well, and the entire line of men leaving one message to this person to commit to. Although tradition might be good for their emotional state in the first part of their lives, they will find it much more constructive to dissolve all matters of will that were imposed on them in any way, and discover their own direction and set of fluid beliefs in life as they get older.
With their digits combining to number 10, their focus in life comes down to a deep personality change that serves to separate them from the masses and turn them into leaders in their own family tree. They are to discover their true personality regardless of other people's imposed will, opinions or beliefs.
Love and Emotions
Although they feel the need to be on the move, fun and joyous in their activities, we will see that a person born on May 14th has a serious note to their personality they cannot shut down. This makes their relationships a bit burdened with seriousness too, for they will either keep their distance from every person they meet and choose solitude of heart, or get tied up in one bond for years even if it doesn't make them happy. The element of Earth their sign belongs to makes everything hard to change, and when they get into important love stories in life, they will hardly ever move on with ease.
In general, these individuals are dedicated to their emotional partners and all bonds that touch their heart. This makes them excellent friends but a bit cold as lovers in cases when they decide to listen to reason rather than emotion. In their world of traditional values, they might search for someone to grow old with instead of simply enjoying their time, or feel like they should get married or have children before they reach a certain age no matter the partner they choose. They need to set free and truly enjoy themselves in their romantic involvements, so they can find someone to fit their primal need.
Purpose
In search for their inner core and the truth leading them to the best form of manifestation, Taurus representatives born on May 14th have their own Self to discover. Their story is one about personality, status, and the image that might fall only so they can be reborn as a phoenix from the ashes. The primal path will often lead them towards high position, organizing roles and fame, for they are on a mission to shine a light on people around them and find out what they truly want for themselves free from structure that limits them strictly but still set in perfect order.
What They Excel In
Each individual born on May 14th has a special ability to last. Although this is quite typical for a Taurus, the dedication seen in those born at this time is something to truly admire, and makes them extremely reliable and organized when they find the right job to work at. They are very good planners, mathematicians and those who need to shine a light on different equations of life. They will make something useful out of every situation and each character they meet, if they are open enough to embrace people for exactly who they are.
May 14th Birthday Gift
To bring joy into lives of Taurus representatives born on the 14th of May, one must think about their deep interest and shouldn't hold on to superficial assessments at any time. They might seem difficult to choose a gift for, but they will enjoy anything with traditional value, a crystal, a stone from a special place, or something fine and well-preserved from the antique shop you stumbled upon at just the right time. Interested in complicated things, a lot of specific information, they might enjoy history or chess, as well as anything from the past that needs to be learned about to be truly understood.
Positive Traits for May 14th Born
Endurable, solid, ambitious, strong in intent and a grown-up, they are the face of success if they stick to their plans and chase for high career goals and status they wish to obtain.
Negative Traits for May 14th Born
Stiff, unmovable and inflexible, they are often unable to realize that our differences make life colorful and fun. They stumble upon too many obstacles being too stubborn to recognize what the Universe is trying to say.
Healing Crystal
A very nice crystal for a person born on May 14th is sillimanite, for it makes one feel good to be alive. The pressure their Sun is feeling every day needs to shake loose, and this stone will stimulate reaching over, euphoric and filled with joy. It will aid stress and depression of any kind, returning the energy to the person who lost it through hard work or a tiresome routine. It creates an excellent connection to the Universal mind and helps one discover a higher spiritual value in life.
Sabian Symbol
The Sabian symbol for Taurus representatives born on May 14th in two years preceding a leap year:
"A Jewelry Shop Filled with Valuable Gems"
The Sabian symbol for Taurus representatives born on May 14th in a leap year and a year following it:
"An Indian Warrior Riding Fiercely, Human Scalps Hanging from His Belt"
There are two approaches to value hidden in these two symbols, even though they can seem impossible to connect. What hides the sense of worth for one person might be something entirely different for the other. Someone's collected scalps are more important than any gem they could stumble upon. On the other hand, the image of the warrior shows emotion that led to aggression while matter simply stands there to shine. We see the fiery standing "opposed" to the stone cold and unchangeable, showing that feelings are in some way "wrong" and destructive.
Famous Birthdays on 14th of May
In 1944 George Lucas was born, an American director, screenwriter, and the creator of the Star Wars and Indiana Jones. He is financially one of the American film industry's most successful filmmakers.
In 1969 Cate Blanchett was born, an Australian actress, theater director and two times an Academy Award winner. She is the only actor who won an Oscar for portraying another Oscar-winning actor.
In 1984 Mark Zucherberg was born, an American computer programmer that co-founded Facebook. The success he achieved in life speaks for itself and shows the dedication, creativity and a depth or approach found in his planetary row.
Important Historical Events on 14th of May
1608 – The foundation of the Protestant Union in Auhausen.
1796 – The first smallpox inoculation is administered by Edward Jenner (born on May 17th).
1878 – Beginning of the last witchcraft trial in the U. S.
1939 – Lina Medina (born on September 23rd) gives birth at the age of five, becoming the youngest confirmed mother in medical history.
1948 – Israel becomes an independent state and establishes a provisional government.
1973 – The U. S. first space station, Skylab, is launched.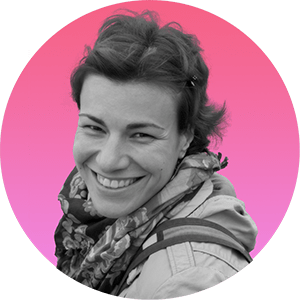 Iva Vucinic is a highly regarded professional astrologer & psychologist. Certified by the International Society for Astrological Research (ISAR CAP) and a graduate of Johannes Kepler Institute.
Iva is also an accomplished writer, with her work on astrology featured in major media outlets such as Yahoo, Daily Mail, Cosmopolitan, BuzzFeed, NBC ...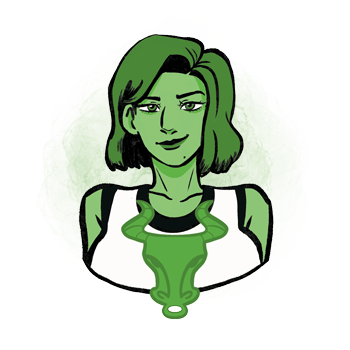 Additional Information
Taurus - traits, personality, dates, characteristics and astrological sign information.
Taurus Man - information and insights on the Taurus man.
Taurus Woman - information and insights on the Taurus woman.
Taurus Compatibility - the compatibility of Taurus with the other astrological signs in love, sex, relationships and life.
Taurus History - the history of Taurus and the stories behind it.
Taurus Symbol - images and interpretations of the Taurus symbol and ruler.
Zodiac Calendar - Discover what your date of birth tells about your character, motivation and purpose in life.