05/11 Birthday - Zodiac Information
May 11th Zodiac
Date: May 11th
Zodiac Sign: Taurus
Color: Mango
In One Word: Breakthrough
Shape: Ellipse
Strength: Willpower
Weakness: Unbreakable Stubbornness
Most Compatible With: Scorpio

A date like May 11th is obvious in its need for sudden turns and changes, and speaks of a higher mind one needs to incorporate in their practicality and their stiff earthly personality. Things will have to shake up and relationships will all be oppositions ready to crack things open, if they don't approach change in a proper way.
May 11th Horoscope
SUN – SUN – (Pluto) – MERCURY
Two Suns always have their battle for supremacy in any planetary row, but the Sun of those born on May 11th is in the slow and steady sign of Taurus, and won't move however hard you push. You have to see that these are two horned animals in a narrow road, both of them brave and confident, and none willing to move one inch from their primal direction. Luckily, Mercury is also a part of this special connection of two individualities, there to teach them that it is possible to communicate and find two parallel roads they can both move across without anyone getting hurt.
Love and Emotions
Emotions in lives of individuals born on May 11th aren't the first thing we come to see, even though the sign of Taurus itself speaks of the earthly story of physical love. They will be pulled by feelings in general, but need to remain free-spirited in order not to get sucked into a clinch where none of the two persons involved wants to back down. They can be strange in their preferences and sexual choices and different from the rest of their surroundings, unsure why and how.
They need their best friend to stand opposed to and fall in love with, and their convictions out of the way instead of affecting them to choose something more traditional than that what feels right. Sharing will go far in the world of their relationships, but without strong boundaries, they could fill the cup too quick and breakup even quicker, untypical for their grounded and stable nature that needs them to slow down and stay committed for a lifetime. The frustration can become truly painful if they are pressured by the system and feel like they must stay with someone for obvious, rational reasons. To set free and float away on their cloud with someone special, they will have to shake off all those social norms and become resistant to other people's opinions.
Purpose
The real purpose in lives of people born on the 11th of May is seen through liberation of thought, spirit, and incredible growth they can be a part of in this lifetime. They need to expand their brain and their social circle, fill their life with excitement and surprises. In the process of self-discovery, they will miss the point of unique individuality at first, this leading to some wrong choices, stressful separations and divorces, and breakthroughs that change their life in its core. It is the Universal mind they seek and once they find their breath of Air to ride on, they will never stand in one place again.
What They Excel In
Every person born on May 11th will excel in solitary managing positions, and be the leader with the right causes in mind. Respected and wide in terms of economy and finance, their practical nature has to allow for their mind to sweep in and save the day in the time of need. If they allow surprises in their world and turns from their primal professional choices, their creativity will blossom and they might choose any form of artistic expression later in life. Those with a less sensitive approach to finance could even become gamblers, ready to risk everything they have to make a jump and reach for new heights.
May 11th Birthday Gift
A gift for a Taurus born on May 11th may be branded and expensive, not because they are dependent on the material value of things, but because they enjoy feeling valued through things they can touch. If you have a practical idea that comes from your knowledge of their ways, it is always a better choice, so let things get personal but carefully approach their ego. If you know they are interested in something out of the ordinary, be the one to aid them getting acquainted with it and choose a gift that isn't obvious and common.
Positive Traits for May 11th Born
Individualistic, strong, endurable, positive and ready to take the next step and build healthy initiative based on their inner feel and motivation, they are the most decisive of all Taurus representatives and know what they want when they want it.
Negative Traits for May 11th Born
Stubborn, stuck between two inner personalities that don't seem to have anything to say to each other, difficult in relationships with other strong individuals and vain.
Healing Crystal
A very good stone to help a person born on May 11th is green prehnite, for it helps their overall sense of security and makes them feel safe, knowing exactly what might wait for them around the corner. It connects one to spiritual realms and higher planes of existence, connecting their heart to their will. Meditation with this crystal helps a person build intuition and the sense of belonging to something greater than what seems obvious from our human perspective.
Sabian Symbol
The Sabian symbol for Taurus representatives born on May 11th in two years preceding a leap year:
"Wisps of Winglike Clouds Streaming Across the Sky"
The Sabian symbol for Taurus representatives born on May 11th in a leap year and a year following it:
"A Finger Pointing to a Line in an Open Book"
There is a powerful pull of the element of Air in both of these Sabian symbols, for both of them stand for roles of Mercury and its higher octave – Uranus. Ideas will flow on this date and be the guidance as scattered glimpses of light in the sky. They will feel the pull of information, sharing, specifics brought from other worlds into our Earthly realm, and there is no better sign to share the Air with the rest of the world than a Taurus well-grounded and safe.
Famous Birthdays on 11th of May
In 1811 Chang and Eng Bunker were born, Thai American conjoined twins whose birthplace became the basis for the term "Siamese twins". The impressive story of the conjoined Suns in their case has a special message to share, as they managed to live their lives as normal as possible, getting married and having many children with their wives.
In 1904 Salvador Dali was born, a Spanish artist known for his bizarre and surrealist work. He was known by his unusual, eccentric and grandiose behavior, irritating for critics in all circles.
In 1968 Jeffrey Donovan was born, an American actor known for his roles in Burn Notice, Hitch and Changeling. Starting off in a poor family, his mother raising him and his two brothers, he rose to fame and turned to charitable work as soon as he could.
Important Historical Events on 11th of May
868 – The printing of the Diamond Sutra, the oldest known dated printed book.
1792 – Captain Robert Gray (born on May 10th) becomes the first white person to sail into the river Columbia.
1846 – Declaration of War against Mexico is asked for by President James K. Polk (born on November 2nd), beginning the Mexican-American War.
1927 – The foundation of the Academy of Motion Picture Arts and Sciences.
1995 – The Nuclear Nonproliferation Treaty is extended indefinitely and without conditions by more than 170 countries.
1997 – Garry Kasparov (born on April 13th) is defeated by Deep Blue, a chess-playing supercomputer, the first time that a computer won against a world-champion chess player.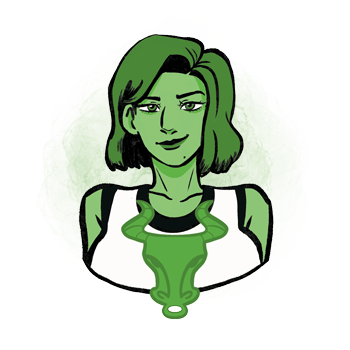 Additional Information
Taurus - traits, personality, dates, characteristics and astrological sign information.
Taurus man - information and insights on the Taurus man.
Taurus woman - information and insights on the Taurus woman.
Taurus compatibility - the compatibility of Taurus with the other astrological signs in love, sex, relationships and life.
Taurus history - the history of Taurus and the stories behind it.
Taurus symbol - images and interpretations of the Taurus symbol and ruler.
Zodiac Calendar - Discover what your date of birth tells about your character, motivation and purpose in life.