05/28 Birthday - Zodiac Information
May 28th Zodiac
Date: May 28th
Zodiac Sign: Gemini
Color: Piggy Pink
In One Word: Rationalizing
Shape: Two Arrows
Strength: Passionate
Weakness: Deflecting Sensitivity
Most Compatible With: Sagittarius

May 28th is a date of strange coincidences, circumstances that cannot be avoided, and all those things that a person is not ready for that come sooner than they should. Everything is too sharp and too rough on this day, but their mind will find a way to justify everything that happens without much clarity on the emotional baggage they carry within.
May 28th Horoscope
MOON – MARS – (Pluto) – MERCURY
When Moon and Mars combine, we always see that there is a challenge of anger and impatience to be overcome in this planetary tow. Mercury will serve as a great tool for those born on May 28th to find a way to communicate about negative emotions and their unconscious world, but their mind won't make them any less sensitive. If they turn to rational explanations one too many times, they could distance themselves from their inner sensitivity and truth, living a life they think they should instead of the one that makes them feel present and satisfied.
In the second step of our analysis, we will recognize the dance of the Sun and Mercury that are about to show us that one step back only leads to two steps forwards. This is the tail about the messenger of the king, that of helpers and their leader, and speaks of one's developed ability to express exactly who they are at any given time. Once they start speaking their mind with focus and a centered energetic state, they will find the love for Self they seek.
Love and Emotions
On the quest to find real connection with a partner and to deserve the love they wish to find, individuals born on May 28th might rush things a bit too much and forget to sense the atmosphere surrounding each bond they create. As they slow down and breathe in the words spoken, they will find a way to read between the lines and understand better where their position in a certain contact is.
Passionate and fiery for a Gemini, they fall in love quickly and out of it just as fast. They need someone adventurous enough to keep them interested and tender enough to understand their emotional core. Meeting their own inner world and facing their feelings as they come, they learn about their own needs and become more aware of the relationships they create. When this happens, sexuality and emotion finally combine in a positive way and they can discover oneness with another human being.
Purpose
When in search for the purpose of life of those born on the 28th of May, we are to discover that their main objective is found in love and togetherness. Their story is that of a personality that needs to get structured in full responsibility, and emotions that are to be recognized and embraced while the heart remains protected. However, their final destination is found in love with another human being. They are on the quest for pleasures of life, colorful inspiration found only in touch with someone else, and they won't stop until their passionate heart leads them in the right direction.
What They Excel In
A person born on May 28th excels in sports and movement, archery, as well as anything that needs a good aim and a strong mind to follow. They are emotional and get in touch with others with ease, but could have some anger issues that won't make them as good in communication as some other representatives of their sign. In time, they will develop their talents and learn about their artistic side. Their hands are there to be used for expression of what hides in their heart, liberating them from the pressure of fitting into teams and collectives they don't belong to.
May 28th Birthday Gift
For any occasion in lives of those born on the 28th of May, the best possible choice of presents comes down to personal trinkets or training equipment. Depending on your relationship, choose something they can use, move with, type on, write with, or really DO anything with. Although they have the ability to recognize value in fine items for their home, it is better to stay in sync with their active nature and their drive to always move forwards.
Positive Traits for May 28th Born
Active, brave, straightforward and focused, they are the passionate Gemini that go one step further than all others and pursue their ideals and thoughts until they discover where they lead.
Negative Traits for May 28th Born
Pushy and unable to rest, stay grounded and stay safe, they wear their heart on their sleeve until they dismiss its value and break it one too many times. Unaware of their sensitivity, they can be quite destructive or self-destructive when unable to express.
Healing Crystal
When in search for a stone to protect them from the outer world or their own strange decisions, fire agate is an excellent choice for individuals born on May 28th. It will give them clarity on the direction they should take and make their actions easier, while reminding them of support they have from the forces of nature. Making them feel alive and in touch with the fire in their heart, this stone will start up their passions and make them chase for ideals that float around their head, at the same time staying in sync with common sense and their own inner emotional core.
Sabian Symbol
The Sabian symbol for Taurus representatives born on May 28th:
"A Well with Bucket and Rope under the Shade of Majestic Trees"
Considering the planetary row above the symbol at hand, we must acknowledge the connection to the Earth that is needed on this date. Only those who dig into the ground deep enough will have a chance to find water (standing for emotions and the security of heart). With the push, protection and a strong support of Mother Nature, these individuals will find that many things aid them in their path, but could have trouble connecting to them on an everyday practical level.
Famous Birthdays on 28th of May
In 1738 Joseph-Ignace Guillotin was born, a French physician and politician who proposed that a death penalty is carried out less painfully with the use of guillotine. Although he opposed the death penalty, the device was linked to his name and his entire family changed their last name to stop being associated with it once the government refused to change the name of the instrument.
In 1968 Kylie Minogue was born, an Australian singer, songwriter and actress, often named "Princess of Pop" and a highest-selling Australian artist of all time. Raising awareness about breast cancer, she became an icon and is considered to have created the "Kylie effect", motivating girls to go on routine checkups inspired by her personality.
In 1985 Carey Mulligan was born, an English actress and singer, known best for her role in the 2005 adaptation of Pride & Prejudice and the new version of The Great Gatsby. Her parents disapproved of her career in acting but she felt it to be her mission and true vocation in life.
Important Historical Events on 28th of May
585 BC – Greek philosopher Thales predicts the eclipse and this leads to truce in the battle of Halys.
1871 – The Paris Commune falls.
1907 – The first Isle of Man TT race takes place.
1935 – The first quintuplets to survive infancy are born in Canada.
1937 - The founding of Volkswagen.
2008 – Nepal is formally declared a republic, ending a 240-year reign of the Shah dynasty.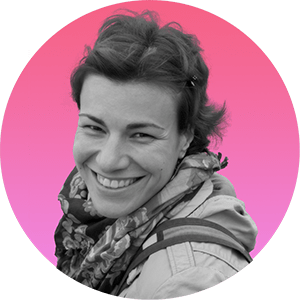 Iva Vucinic is a highly regarded professional astrologer & psychologist. Certified by the International Society for Astrological Research (ISAR CAP) and a graduate of Johannes Kepler Institute.
Iva is also an accomplished writer, with her work on astrology featured in major media outlets such as Yahoo, Daily Mail, Cosmopolitan, BuzzFeed, NBC ...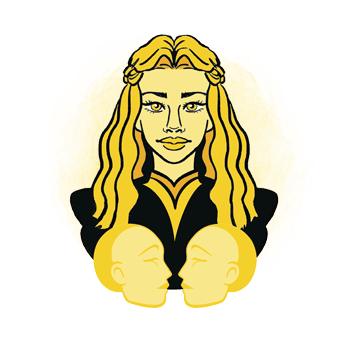 Additional Information
Gemini - traits, personality, dates, characteristics and astrological sign information.
Gemini Man - information and insights on the Gemini man.
Gemini Woman - information and insights on the Gemini woman.
Gemini Compatibility - the compatibility of Gemini with the other astrological signs in love, sex, relationships and life.
Gemini History - the history of Gemini and the stories behind it.
Gemini Symbol - images and interpretations of the Gemini symbol and ruler.
Zodiac Calendar - Discover what your date of birth tells about your character, motivation and purpose in life.