05/26 Birthday - Zodiac Information
May 26th Zodiac
Date: May 26th
Zodiac Sign: Gemini
Color: Apple Green
In One Word: Balanced
Shape: Semicircle
Strength: Humor
Weakness: Superficial
Most Compatible With: Sagittarius

A date like May 26th may seem ordinary at first, but as we sink into its symbolism, we will see that there is something complicated to its flow. On one hand, it is a date of carefree emotions and joyous, satisfying encounters, but on the other, it carries deep and burdening lessons for one's soul. The main task of a person born on this date is to find a way to make sense out of everything in their inner world, be it mental or emotional to begin with.
May 26th Horoscope
MOON – VENUS – (Pluto) – MERCURY
The creative pull of Venus in the planetary row of individuals born on May 26th will be strong, keeping them in a constant search for balance and someone to love. Their emotional life will be their priority and something that occupies their mind most of the time. The impact their profession will have on matters of the heart, and vice versa, will be grand. There is a contact of the chase for love and joy, and the need to feel intimate and close in order to start a new family. With too much rationalizing, it is possible that they won't be able to have both of these together, living in a conviction that something has to be wrong with either one of the approaches to each relationship they have.
Being summed up to number 13, it becomes clear that female principles rule here. Still, the story of their personality and their obvious truth is at stake. The only way they can ever shine is to follow the mission they were born to follow, fully aware of their flawed personality and ready to show initiative and feel the pressure of hard work to get the results they wish to achieve.
Love and Emotions
The feeling of love and creative expression will guide every person born on May 26th, even if they aren't sure where they are going most of the time. Their hearts need the sparkling sensation of love, and they will find it in parallel bonds, superficial encounters, or really anything that gives them the butterflies. The supportive force or feelings in their life can be quenched by their rational, Gemini mind, but hopefully they won't get lost in a detailed analysis of their romantic bonds.
With Saturn being their focus point, stability is what they strive for and they need someone deep enough to make them feel protected enough to really open their heart. The right kind of relationship for such a Gemini is being built, not always recognizable at first instant, but only later on when some of the more carefree and light, or passionate but superficial romantic bonds prove to be untrue or in any other way wrong for them.
Purpose
The purpose in lives of people born on May 26th is to take actual responsibility for everything that happens in their life. Learning about consequence of every move made, they could be faced with some difficulties and obstacles that don't allow them to make progress unless when careful planning is involved. As they find their faith and start believing that their presence is grand just as it is, they will feel the imprisonment of Saturn wearing off as if their entire lesson was to see themselves as structured and solid as they truly can be.
What They Excel In
A person born on May 26th excels in all creative work, art, music and decorations of any kind. They will be good at sewing, things done with their hands, ideas that need to be manifested through beauty and relating with other people. Their greatest talent hides in love itself, and they should nurture their emotional world always taking care of their heart so they don't close it over negative experiences and people who were never right for them in the first place. Artistic and living their life in color, they can be the source of inspiration for others if they fall in love in their most creative side.
May 26th Birthday Gift
A birthday gift for someone born on May 26th should be artistic, colorful and beautiful. Although they care for the practical side of things, they will be mesmerized by the beauty of their present and everything that inspires them to do something good for themselves. Avoid gifts that make them analyze or talk too much about their experiences, and show the love you feel for them just as it is, through gestures that fit your need for sharing love.
Positive Traits for May 26th Born
Loving, emotional, kind and caring, they are the messengers of beauty and laughter, humorous enough to make a grown person turn into a little child if this is their intent.
Negative Traits for May 26th Born
Using the power of words for strange things, unsatisfied and unable to find balance between emotion and reason, they get lost waiting and thinking about times when they were actually free while missing opportunities to set free in the now.
Healing Crystal
A crystal that connects optimism, happiness and confidence into one whole is sardonyx, and it will be a very good choice for a person born on May 26th. Giving them structure and mental discipline, this is a stone that helps one study better and incorporate their knowledge in any work they have in front of them. With the use of sardonyx, people attract new friends and hold on to relationships with actual quality, able to last in their decisions and enhance closeness if the partner they love is losing interest in them.
Sabian Symbol
The Sabian symbol for Gemini representatives born on May 26th:
"A Revolutionary Magazine Asking for Action"
The sense of this symbol seems to point out the frustration from the lack of activity, as if the trigger to the situation it presents isn't visible at first sight. To understand the message, we have to understand that individuals born on this date are often in search for something grand and incredible, for a new adventure and activity, only to make their life more fun and set free from the pressure of regular daily routines and activities. There is a complex grandiose image here and might point to expectations that are hard to meet in lives of those born on this date.
Famous Birthdays on 26th of May
In 1907 John Wayne was born, an American actor, singer and director, and an Academy Award winner for True Grit. Apart from his exciting love life, he is also known as humorous in real life as he has been known to be on the big screen.
In 1926 Miles Davis was born, an American composer and bandleader, one of the most acclaimed figures in the history of jazz. His mother was a music teacher and a violinist.
In 1964 Lenny Kravitz was born, an American singer and songwriter, known to be a multi-instrumentalist capable of playing different instruments when recording his songs. When he decided to pursue a career in music, one of his greatest supporters was his mother.
Important Historical Events on 26th of May
1538 – John Calvin (born on July 10th) is expels form the city of Geneva.
1770 – The unsuccessful revolt against the Ottoman Empire ends in disaster for the Greeks.
1897 – The publishing of an Irish novel Dracula, by Bram Stoker (born on November 8th).
1972 – The Anti-Ballistic Missile Treaty is signed by the US and the Soviet Union.
1986 – European flag is adopted by the European Community.
1998 – In Australia, the first National Sorry Day was held and was attended by over a million people.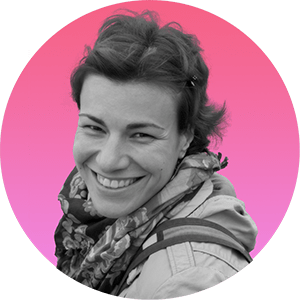 Iva Vucinic is a highly regarded professional astrologer & psychologist. Certified by the International Society for Astrological Research (ISAR CAP) and a graduate of Johannes Kepler Institute.
Iva is also an accomplished writer, with her work on astrology featured in major media outlets such as Yahoo, Daily Mail, Cosmopolitan, BuzzFeed, NBC ...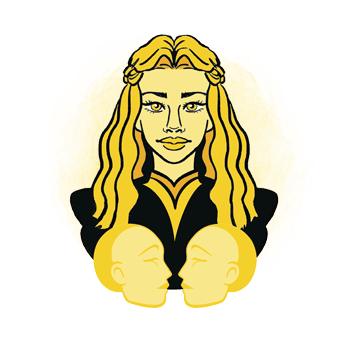 Additional Information
Gemini - traits, personality, dates, characteristics and astrological sign information.
Gemini Man - information and insights on the Gemini man.
Gemini Woman - information and insights on the Gemini woman.
Gemini Compatibility - the compatibility of Gemini with the other astrological signs in love, sex, relationships and life.
Gemini History - the history of Gemini and the stories behind it.
Gemini Symbol - images and interpretations of the Gemini symbol and ruler.
Zodiac Calendar - Discover what your date of birth tells about your character, motivation and purpose in life.