05/30 Birthday - Zodiac Information
May 30th Zodiac
Date: May 30th
Zodiac Sign: Gemini
Color: Ultramarine
In One Word: Negative
Shape: Shrinking Sphere
Strength: Knowledge
Weakness: Duality
Most Compatible With: Leo

The story of direction and its change is quite obvious on May 30th, the crossing point of two different paths that need to find their shared value. To find balance with the sign of Sagittarius standing on the other side of the bridge, those born on this date have a real search for purpose to commit to, usually changing direction profoundly and without ever going back, at least once in their life.
May 30th Horoscope
JUPITER – PLUTO – (Pluto) – MERCURY
Change for the truth and for the purpose of the obvious expression of their core is inevitable in lives of those born on May 30th. Their life story tends to develop in one direction as if pulled by strong gravity, only to turn and entirely redirect like an object pulled by the force of a black hole and launched back into the Universe. Although their direction might seemingly disperse once they move on to a second segment of life, they will find that clarity is there if they are brave enough to step out of the shell of ancestral heritage and the river of circumstance.
Love and Emotions
Although their life philosophy might seem a bit off, keeping them distant from others and too flaky to settle down, their passionate core will lead them straight into relationships that they won't easily set free from. The inner extremes they carry around almost always have to manifest through partners they have a hard time reconciling with and those that need to teach them about conflict and instinctive sexuality. Constantly faced with things they judge and people who would never agree with their belief system, this is exactly what they might expect from their relationships while they are young.
As they grow older and learn about their own sexuality and its connection to the emotional world, they become excellent lovers on the quest for someone to share their life with. They were made for mature love and all childish bonds will fade to dust as soon as they meet someone to make them feel serious and committed enough. Seemingly uncontainable, they are one of the most dedicated Gemini representatives in the field of relationships, but only when they find someone to create with and someone who inspires them to take large steps into the unknown.
Purpose
The interesting thing in the numeral analysis of May 30th hides in the fact that Mars holds the answer to all their troubles with suppressed emotion. This clarifies their purpose in life through this instant, constructive conflict and instinctive expression that needs to take place in order for their resources of negativity to drain. Their main objective should be to live in the moment, initiate and do, thinking solely about the first step they are about to make and grounding their ideas one by one, fully understanding requests of the rough material world. Satisfaction is found when they talk less and do more, no matter the amount of work they have already done.
What They Excel In
Although they have their inner battle to handle and a dark side they often cannot contain, they are extremely positive and fun with authorities and people their livelihood depends on. They will excel in all managing positions, for as long as their direction is clear and they see the purpose in every move they make. They need to stay on a certain path until they learn everything they can from it, and make excellent students, researchers and innovators when they dive deep enough to shine.
May 30th Birthday Gift
The right gift for anyone born on May 30th is the one that can teach them how to change perspective. You can choose goggles or a kaleidoscope at any time, but also a ticket to another land or to a place close to the sky they never visited before. Their fears might take over if you choose something extreme to do, so keep in mind the personality behind the act, one that needs love and admiration, and choose something expensive, branded, or colorful, never giving in to plagiarism of any kind. They will value real things more than anything fake or redone, even if the copy seems to look better than the original.
Positive Traits for May 30th Born
Charismatic, optimistic and fun to be around, they are passionate and on their search for actual truth much deeper than the one they are told. Researchers and those who dig up information others are trying to avoid, they will travel through life with a deep understanding of its tides.
Negative Traits for May 30th Born
Dark, changeable, pessimistic or stuck in one moment, they could approach things with a negative anticipation and beliefs that take away opportunities standing before them.
Healing Crystal
The right stone to help the shamanistic journeys of people born on May 30th is iolite. It is a stone that stimulates imagination, visions, and allows one to connect with angelic realms while at the same time supporting grounding. It supports out of body journeys and sparks the magical side of Pluto in their planetary row, making them feel like magicians on a quest to use all resources planet Earth has to offer. This stone will strengthen their aura and bring the protection these individuals need in order to develop and grow without too many distractions.
Sabian Symbol
The Sabian symbol for Gemini representatives born on May 30th:
"A Quiver Filled With Arrows"
The potential for danger and harm is held in this symbol, even though the cause of it isn't visible at first sight. It is not a weapon but ammunition and it is important to keep things clear when approaching the role of those born on this date. They can easily become someone's tool of destruction, no matter their intellectual power and incredible mind, for they have too many aggressive or unsettled emotional issues that cannot be rationalized carried in their heart. It is of outmost importance for them to cleanse of negative feelings and express them in time, or they become ticking time-bombs dangerous to those around them.
Famous Birthdays on 30th of May
In 1846 Peter Carl Faberge was born, a Russian goldsmith and jeweler famous for his Faberge eggs made like Easter eggs but from gemstones and precious metals. Pluto in his row manifested through the death of the company's owner, so he took the position that led him high into creative expression.
In 1908 Mel Blanc was born, a famous voice actor that gave his voice to Bugs Bunny, Daffy Duck, Tweety Bird, and many other characters from the Looney Tunes and Merrie Melodies. At a young age, he became the youngest conductor in the country only to turn to voice acting from music later on.
In 1974 CeeLo Green was born, an American singer, rapper, songwriter and actor. He lost his father at the age of two, and his mother when he was 18 years old, this leading to deep depression and a powerful push into his career.
Important Historical Events on 30th of May
1631 – The first French newspaper is published.
1806 – Charles Dickinson is killed in a duel by the future U. S. President Andrew Jackson (born on March 15th).
1842 – The attempted murder of Queen Victoria (born on May 24th) by John Francis.
1868 – Predecessor of today's Memorial Day is seen in the US for the first time.
1975 – ESA (European Space Agency) is established.
2013 – Same-sex marriage is banned in Nigeria.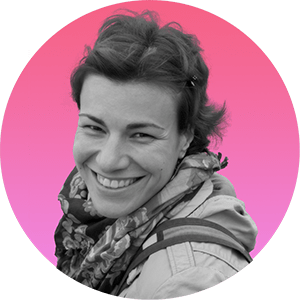 Iva Vucinic is a highly regarded professional astrologer & psychologist. Certified by the International Society for Astrological Research (ISAR CAP) and a graduate of Johannes Kepler Institute.
Iva is also an accomplished writer, with her work on astrology featured in major media outlets such as Yahoo, Daily Mail, Cosmopolitan, BuzzFeed, NBC ...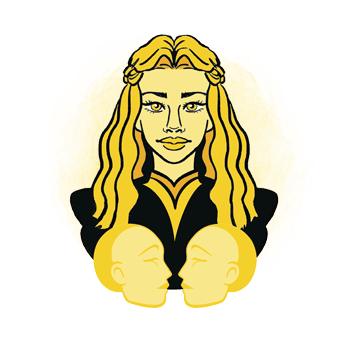 Additional Information
Gemini - traits, personality, dates, characteristics and astrological sign information.
Gemini Man - information and insights on the Gemini man.
Gemini Woman - information and insights on the Gemini woman.
Gemini Compatibility - the compatibility of Gemini with the other astrological signs in love, sex, relationships and life.
Gemini History - the history of Gemini and the stories behind it.
Gemini Symbol - images and interpretations of the Gemini symbol and ruler.
Zodiac Calendar - Discover what your date of birth tells about your character, motivation and purpose in life.