05/07 Birthday - Zodiac Information
May 7th Zodiac
Date: May 7th
Zodiac Sign: Taurus
Color: Mauve
In One Word: Enlightenment
Shape: Two Steps
Strength: Intelligence
Weakness: Physical Limitations
Most Compatible With: Virgo

The 7th of May is one of those lucky dates that bring a lot of unexpected things into our lives. Souls that come to Earth on this day are different, born to stand out and shine with their individualism and their strength of will. They will rarely truly enjoy their own static nature of Taurus that keeps them tied to one point in space and time.
May 7th Horoscope
(Pluto) – URANUS – (Pluto) – MERCURY
Uranus and Mercury in this planetary row speak primarily of the stress of change that a Taurus, one to dismiss Uranus through fall, has to deal with. Powerful intellectual forces and changes of both planets are supposed to be unified with the Sun that wishes to enjoy life without too many earthquakes and lightning. This is a connection of one's brain with the higher mind and it will give them a talent for astrology, technology, and all things that are modern, fast, and out of the ordinary. However, their inner conflict creates an image of a split personality, one that wishes to remain in a static flow of family life, and the other always ready for experiments and adventure.
In the second step we see that they come down to the combination of the Sun and the Moon, making it an archetypal touch of the feminine and the masculine within that need to blur into one. As they heal the story of their parents, they will heal their own heart.
Love and Emotions
The world of love each Taurus is in search for is set a bit higher on the expectations scale for those born on May 7th. They are fully aware of their freedom and need to hold on to it at any cost, while at the same time searching for a friend and someone they can find peace with to build a solid foundation for the future. They have an uneasy emotional task in this lifetime, for it is their imperative to stay true, distant enough from everyone else, and need to connect with their partner on such a fragile emotional level that it is almost impossible to keep it in balance.
Their satisfaction should lead the way and they shouldn't stick around too long in relationships that don't make them feel loved. Although this feeling comes from their own inner state, it is unwise to use this philosophical approach to settle for less than what makes them happy and puts a smile on their face. Before understanding where their own point of breaking lies, their relationships could end with a 'bang' one too many times. They need a friend and someone to make them feel safe to be as solid as a true Taurus, and as free as their birth date.
Purpose
The main goal in lives of people born on the 7th of May is to learn, grow, expand, and cross great distances. They will never settle for small things and need something great to truly make them feel like they have achieved what they were born to. Missionaries, teachers, and those who will guide us towards answers we seek, they are in search for a special philosophy that will unify all things in honesty. Their purpose in life is to become aware of the truth in all its clarity and see things as they are, with their masks turned to dust.
What They Excel In
Individuals born on the 7th of May excel in all activities that require powerful grounding of what comes from above. Their work may be connected to writing or electricity, as well as any handy work that needs them to use their brain. They are problem-solvers with a mission to help, always willing to give something to other people and open for options that allow them to learn. They will typically excel as students, if they aren't bored by their lectures as one of their Sabian symbols would anticipate.
May 7th Birthday Gift
It won't be easy to choose the side of personality in those born on May 7th that you wish to please when choosing their birthday gift. On one hand, a traditional gift will always put a smile on their face and satisfy their ego, but on the other, they wish to be truly surprised and moved. You can pay for their astrology session, but could also simply bring a bouquet of red roses, a fine belt, or a piece of jewelry. It would be wise to try and connect the two and give a sense of the unusual to the traditional, or the glow of stability and seriousness to what seems to be out of the ordinary.
Positive Traits for May 7th Born
Innovative, different and standing out, they are willing to embrace the impossible and accept those who aren't typically accepted in their social circles. Open-minded, intelligent and eloquent, there is no issue they cannot resolve practically and with dedication.
Negative Traits for May 7th Born
Burdened with their inner conflict, stubborn and doing things out of spite, they rarely stop to see that there are two sides to every story. Nervous and stressed, on the verge of a breakdown, they will constantly change little things to avoid changing big ones that bruised their heart.
Healing Crystal
Charoite is a very good stone for a person born on the 7th of May, for it inspires them to be of service to other people. It will help them bring the messages of Uranus down to our world so everyone can benefit from them, and boost their ability to manifest their visions and everything they find in the realm of their mental world. It is primarily the crystal that inspires one to be there for others, but it is also a stone of change and transformation that brings protection into one's life.
Sabian Symbol
The Sabian symbol for Taurus representatives born on May 7th of a year preceding a leap year:
"An Old Teacher Fails to Interest His Pupils in Traditional Knowledge"
The Sabian symbol for Taurus representatives born on May 7th of a leap year and two years following it:
"A Symbolical Battle between "Swords" and "Torches""
Both of these symbols tell a tale of conflict between elements of Earth and Fire. The first one speaks of a down-to-Earth traditional story that is supposed to set young minds on fire, while the second quite literally uses the elements to speak. It is interesting to connect this fact with their planetary row, as if their own inner fire (the Sun in the element of Earth) stands in the way of their enlightenment. This is ultimately the story of inner conflicts that don't allow one to grow, even though knowledge and their bright future are there for the taking.
Famous Birthdays on 7th of May
In 1840 Pyotr Illyich Tchaikovsky was born, a Russian composer and one of the greatest musical geniuses of his all time. He has been known to suffer from depression, in constant battle between two musical currents and events in life that stand opposed to death.
In 1919 Eva Perón was born, an Argentinian actress and the 25th First Lady of Argentina, known as an incredibly influential woman. She was mostly speaking on behalf of labor rights and the rights of women in Argentina, and became the founder of the Female Peronist Party.
In 1969 Eagle-Eye Cherry was born, a Swedish singer who rose to fame with his song "Save Tonight", known also as the half-brother of singer Neneh Cherry. It is interesting to notice that the album that made him famous came out by the name "Desireless", the impossible state for any Taurus.
Important Historical Events on 7th of May
558 – The dome of famous Hagia Sophia collapsed in Constantinople and it is ordered to be rebuilt.
1832 – Treaty of London recognizes the independence of Greece.
1915 – 21 Demands Ultimatum of Japan to China, making this day known as the National Day of Humiliation.
1952 – Geoffrey Dummer (born on February 25th) publishes the concept of the integrated circuit, the basis for all modern computers.
1986 – Patrick Morrow (born on October 18th) becomes the first man to climb all Seven Summits.
2007 – The tomb of Herod the Great is discovered close to Jerusalem.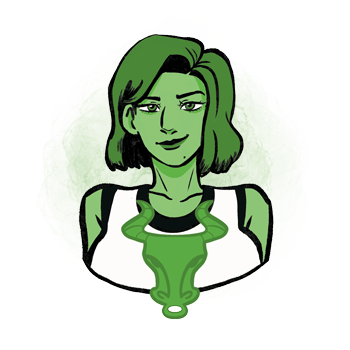 Additional Information
Taurus - traits, personality, dates, characteristics and astrological sign information.
Taurus man - information and insights on the Taurus man.
Taurus woman - information and insights on the Taurus woman.
Taurus compatibility - the compatibility of Taurus with the other astrological signs in love, sex, relationships and life.
Taurus history - the history of Taurus and the stories behind it.
Taurus symbol - images and interpretations of the Taurus symbol and ruler.
Zodiac Calendar - Discover what your date of birth tells about your character, motivation and purpose in life.