05/15 Birthday - Zodiac Information
May 15th Zodiac
Date: May 15th
Zodiac Sign: Taurus
Color: Citrine
In One Word: Double
Shape: A Dashed Line
Strength: Awareness
Weakness: Superficial
Most Compatible With: Pisces

The duality of May 15th is quite disturbing for those born on this date, for they are set in the middle of something but feel a strong need for everything in their life to be enjoyable and simple. They are here to give the love while at the same time pushing themselves to be too rational to even recognize it. Stuck somewhere halfway, they might miss too many opportunities because of overthinking, or make many of their adventures too static to actually enjoy them.
May 15th Horoscope
SUN – MERCURY – (Pluto) – MERCURY
Mercury is standing here for the other Mercury to talk to it, and the obvious fact is that communication makes a large part of life for those born on May 15th. They will feel the need to connect to their social circle and make contacts that might not have as much depth as they are useful. Practical and capable to make really anything with their own two hands, such intelligent individuals know how to ground any idea that comes to mind. Still, they can get distant from emotions that come natural to every Taurus, think too much and have too many parallel experiences in all areas of life. In search for the right helping hand and right information, they often lose their true sense of mission and their natural sensitivity.
Coming down to number 11, we must recognize the need for opposition and liberation they carry within. The Sun is supposed to connect with Mercury through healthy expression of their ultimate individuality, however different or strange it might be to other people. It is the story of two different characters finding a language to share, special and Universal, however different in their core.
Love and Emotions
When we look at the Sabian symbols and the planetary row of a person born on May 15th, we might presume that they are these "super-humans", rational and practical to the bone. Still, their true striving hides in their emotional world and the element of Water, and they need to work on their feelings every step of the way. They shouldn't rationalize their emotions too much or dismiss and neglect anger when it comes their way as a defense mechanism and the pool of energy they may use for growth and advancement.
They will have several significant bonds in their life and some of them even at the same time. Although they are reasonable, they will chase the pleasures of life as any Taurus and won't give up on the ideal of physical closeness. Their relationships will be quite reasonable though, filled with conversations and important information shared, and they need someone to help them hold on to the sense of magic in life instead of sinking too deep into the practical element of Earth they reside in.
Purpose
Once they have dealt with their ego and the way they are to express their individuality, people born on May 15th discover their heart to be the main focus point they should strive for. The purpose of their entire existence comes down to the cleansing of emotions in their family tree, and they will often feel the inner struggle between emotion and reason holding them down. They need to find compassion and the point of true connecting with another human being, building the love and the closeness their Sun sign truly desires.
What They Excel In
When we speak of talents of people born on May 15th, we must recognize that doubled image of Mercury in their planetary row. We can presume that they will excel in writing and communication, all things related to paperwork and smaller fix-ups and calculations. Journalists, writers and those who always have something to say, if they find their mission using their feelings to understand it, they will move faster and deliver the news more quickly than anyone else ever could.
May 15th Birthday Gift
To choose a good gift for someone born on May 15th, we need to listen to them talk. Even if they talk excessively and protect themselves from closeness by too many words, it is still possible to see what they truly desire in their eyes, even if they only mention it once. It takes a lot of listening and sorting out of information given, to choose a really perfect present for someone born on this date. If you aren't that close or in the mood for training your ears and eyes to fit their needs, go with something useful and smart, something to keep their curious or entertained.
Positive Traits for May 15th Born
Communicative and eloquent, they are good public speakers, learn fast, multitask with ease and may fix anything that is broken in your wider surroundings.
Negative Traits for May 15th Born
Overthinking, dismissive of their emotions and stuck in repetitive choices that don't allow them to really show their heart to anyone.
Healing Crystal
Blue tiger's eye (also known as the hawk's eye) is the perfect stone for a person born on the 15th of May to find integrity in communication with other people. It will help them discover the courage in their heart to recognize ideas and materialize them using obvious power of will and strength carried within. It is said that this crystal brings good luck to a person wearing it. Supportive of public speech and all ways of verbal expression, it will bring ease and lessen the amount of stress in one's life.
Sabian Symbol
The Sabian symbol for Taurus representatives born on May 15th in two years preceding a leap year:
"An Indian Warrior Riding Fiercely, Human Scalps Hanging from His Belt"
The Sabian symbol for Taurus representatives born on May 15th in a leap year and a year following it:
"A Vast Public Park"
These Sabian symbols speak of nature, along with the human instinctive nature pushing us into aggressive choices. It is a story of the place we need to find, destructive or creative, depending on the approach and width of perspective. While the rider is brave and confidently rides forwards, the park is there as a legacy and something to stay there for generations to enjoy. The two need to be connected in order for a person to find a way to express through creative work and a legacy they will leave behind.
Famous Birthdays on 15th of May
In 1940 Lainie Kazan was born, an American actress and singer best known for her roles in St. Elsewhere, My Favorite Year and My Big Fat Greek Wedding. The challenge seen through the Moon being her life's purpose is seen through the way she describes her mother ("neurotic, fragile and artistic") and the death of her husband caused by lung cancer.
In 1953 Mike Oldfield was born, an English Irish singer, songwriter and guitarist, with an extremely successful album Tubular Bells. He is self-taught in playing the guitar and known for combining his talent with his siblings, as they worked together on many of his albums.
In 1978 David Krumholtz was born, an American actor known for his roles in drama series Numbers and movies such as Serenity and 10 Things I Hate About You. Interestingly connected to the symbolism of his planetary row, his first role was in the Broadway play Conversations with My Father.
Important Historical Events on 15th of May
1618 – The third law of planetary motion is confirmed by Johannes Kepler (born on December 27th).
1718 – The first machine gun is patented by a London lawyer.
1817 – The first mental health hospital in the U. S. is opened.
1905 – Foundation of Las Vegas as 110 acres of land is auctioned off.
1928 – Mickey Mouse premieres in his first cartoon named "Plane Crazy".
1940 – The first McDonald's restaurant is opened in San Bernardino, California.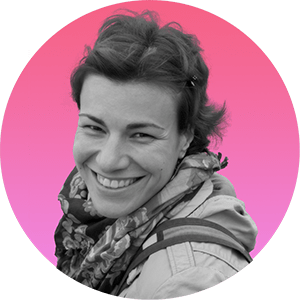 Iva Vucinic is a highly regarded professional astrologer & psychologist. Certified by the International Society for Astrological Research (ISAR CAP) and a graduate of Johannes Kepler Institute.
Iva is also an accomplished writer, with her work on astrology featured in major media outlets such as Yahoo, Daily Mail, Cosmopolitan, BuzzFeed, NBC ...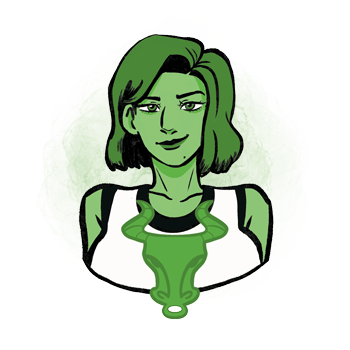 Additional Information
Taurus - traits, personality, dates, characteristics and astrological sign information.
Taurus Man - information and insights on the Taurus man.
Taurus Woman - information and insights on the Taurus woman.
Taurus Compatibility - the compatibility of Taurus with the other astrological signs in love, sex, relationships and life.
Taurus History - the history of Taurus and the stories behind it.
Taurus Symbol - images and interpretations of the Taurus symbol and ruler.
Zodiac Calendar - Discover what your date of birth tells about your character, motivation and purpose in life.