05/31 Birthday - Zodiac Information
May 31st Zodiac
Date: May 31st
Zodiac Sign: Gemini
Color: Orange (Panton)
In One Word: Vast
Shape: Infinity Symbol
Strength: Dignity
Weakness: Circling Around the Issue
Most Compatible With: Aquarius

May 31st is a date ending the fifth month of the year, and this gives it a special role in relation to Mercury and all things learnt about it in the previous days in May. It will tell the tale of one's ability to connect oppositions of Mercury into one and we will see that the lifespan of individuals born on this date often comes down to the search for oneness and solutions that will create a formal synthesis of everything that seemingly stands opposed.
May 31st Horoscope
JUPITER – SUN – (Pluto) – MERCURY
In a way, Gemini representatives born on May 31st are peacemakers of the calendar, for they spend their lives learning about the final mission of communication itself, to lead us towards enlightenment. They will find purpose in really anything, and be there to shine a light on all subjects that their Sun sign is rarely aware of while chasing for information they are hungry for. Dignified and wide, their ability to change perspective serves them well and pulls them out of meaningless discussion and endless dialogues that serve no purpose whatsoever.
Love and Emotions
Idealists in their core, they might expect too much from people in their life. Although they are quite rational when it comes to love, their need to grow and learn is larger than reason, and could push them into relationships that simply serve a purpose rather than stand for their one true love. Disappointment will inevitably come if they don't take their pink glasses off, but some amount of secrecy and quiet time is truly good for all of their romantic bonds.
They need someone to be silent with and someone who understands them when they don't speak, so they can gather the energy to express in front of everyone else and set on that mission they were born to follow. In need of powerful support, they choose partners that are moral, those they respect and admire, and won't exactly settle for anything less than what their dignified nature thinks of as "normal". Divine love is their final goal and although they might not find it with one person they just met, they will find it as they sink into the collective and swim out as the best possible version of themselves.
Purpose
With their planetary row leading to Neptune as their final destination, every person born on May 31st is a source of talents that are to be found in this lifetime. The process of learning will manifest through expression of their inner world and only when they find something genuine and true, will they truly feel good and light in their choices. This may lead in many different directions and wandering around aimlessly through life, but only until they are set on their mission and find an ideal to strive for every day.
What They Excel In
There is always a talent that people born on May 31st neglect or have yet to find. Those few lucky souls that were born knowing where they should go next will manifest their ideals without hesitation ever since childhood, for they don't have a problem expressing and being brave, as much as they do being lost and hazy on their truth to express. They will be wonderful teachers and writers, travelers and bloggers that have something to share. They need clarity to strive for new heights and this makes them excellent learners, for as long as they see the purpose of the knowledge they receive.
May 31st Birthday Gift
A birthday gift for a person born on the 31st of May should be large, funny, a bit childish and adventurous. They will appreciate a walk down the Hall of Fame, just as much as a course on overcoming obstacles, physical or psychological ones. They are on their chase for direction in life and you might want to consider a future-telling ball, a seanse with a local clairvoyant woman, or anything that will make them smile for attempting to know what the future holds before it is here.
Positive Traits for May 31st Born
Giving, proud and confident, these individuals will stop at nothing when on the right path. Educated, wide, and accepting, they will rarely find something to be depressed about, for as long as they find even the smallest of reasons to laugh.
Negative Traits for May 31st Born
Distances are calling on them and easily sweep them off their feet and far from the ground. Unaware of their inability to connect to social circles or their own life, they could have many shameful and strange contacts with others or get pulled away by emotions they can't explain.
Healing Crystal
Iron pyrite or otherwise called "fool's gold" is the perfect stone for those born on May 31st. Not only will it remind them of dishonesties they neglected along the way, but it will also promote positive thinking and manifestation of vivid ideas they carry in their mind. It is a fortunate stone for a business and all rational and strict areas of life, providing one with organizational skills and a clear mind, setting them free of nasty habits and toxic relationships.
Sabian Symbol
The Sabian symbol for Taurus representatives born on May 31st:
"An Airplane Performing a Nose Dive"
One of those dangerous symbols that serve to prove some sort of a point, it speaks of pride people born on this date feel the need to show to the world, sometimes even endangering their life and their own wellbeing. Still, we shouldn't forget that this is the time of flight and skills are there to be learned and discovered. Once a person born on this date learns to navigate with confidence and bravery, one nose dive won't be that big of a deal and won't endanger their safety. Wherever they dive in, they should do so well prepared and with the right tools for the job at their disposal.
Famous Birthdays on 31st of May
In 1894 Fred Allen was born, an American comedian considered one of the most popular humorists of all time. His diverse nature made him excel in his profession, for he learned many different skills while growing up, curious and always ready to try out something new.
In 1930 Clint Eastwood was born, an American actor and filmmaker who became a cultural icon of masculinity thanks to his roles in western and criminal movies and TV series. His width let to incredible success and many awards that serve well to show the potential of the Sun combined with Jupiter in one's planetary row.
In 1965 Brooke Shields was born, an American actress and model that rose to fame with her teenage role in The Blue Lagoon. Well-educated and wide in her view on life, she is a vegan, promotes women's athletics, and openly discusses topics that might seem immoral from someone's point of view.
Important Historical Events on 31st of May
1859 – The clock tower in London where Big Ben is housed starts keeping time.
1879 – Madison Square Garden is opened to the public in NYC.
1909 – The forerunner of the NAACP (National Association for the Advancement of Colored People) convenes for the first time.
1910 – The Union of South Africa is established as the South Africa Act comes into force.
1977 – The completion of the Trans-Alaska pipeline.
2013 – The Moon and the asteroid 1998 QE2 make their closest approach to planet Earth and won't come as close in the next 2 centuries.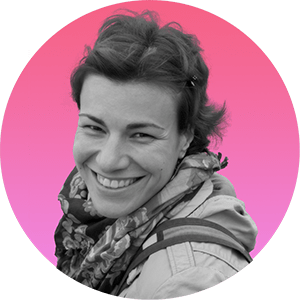 Iva Vucinic is a highly regarded professional astrologer & psychologist. Certified by the International Society for Astrological Research (ISAR CAP) and a graduate of Johannes Kepler Institute.
Iva is also an accomplished writer, with her work on astrology featured in major media outlets such as Yahoo, Daily Mail, Cosmopolitan, BuzzFeed, NBC ...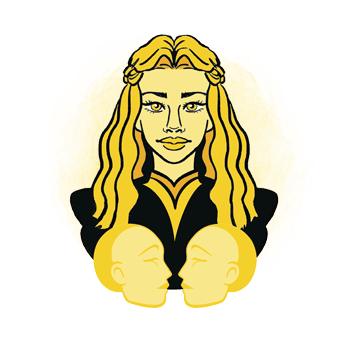 Additional Information
Gemini - traits, personality, dates, characteristics and astrological sign information.
Gemini Man - information and insights on the Gemini man.
Gemini Woman - information and insights on the Gemini woman.
Gemini Compatibility - the compatibility of Gemini with the other astrological signs in love, sex, relationships and life.
Gemini History - the history of Gemini and the stories behind it.
Gemini Symbol - images and interpretations of the Gemini symbol and ruler.
Zodiac Calendar - Discover what your date of birth tells about your character, motivation and purpose in life.