05/20 Birthday - Zodiac Information
May 20th Zodiac
Date: May 20th
Zodiac Sign: Taurus
Color: Pigment Green
In One Word: Duality
Shape: Disappearing Dot
Strength: Feeling
Weakness: Unable to Let Go
Most Compatible With: Pisces

A date like the 20th of May is standing on the verge of something new, while at the same time responsible for the finishing of different family matters and issues of the past. It is in the nature of those born on this date to get tied to the image, to emotion, to the reflection of their own Soul seen in others. They will have trouble letting go of relationships and circumstances, even if they stop their own progress because of their resistance to change and oblivion.
May 20th Horoscope
MOON – PLUTO – (Pluto) – MERCURY
The Moon and Pluto always tell the story of life and death, and with Mercury involved in their contact, it is quite a story to be told. There is a lot of double standards in this date, emotional ties that are talked about and rationalized, and many things in the mind of a person born on May 20th that seem impossible to separate into logical wholes. On the other hand, their mind is deep and incredibly thorough, allowing an understanding of the world of emotions untypical in their everyday surroundings. With such entities in their planetary row, they are prone, or may be subjected to emotional blackmail and manipulation, all sorts of phrases that could keep them in one place for too long, inadaptable to change that must come at some point.
Love and Emotions
There is depth in emotions of Taurus representatives born on the 20th of May that is extremely hard to come by in other people. This will make them unique but sometimes also lonely, for their attempts to explain their state of heart could be unrecognized by those they love. The strings attaching them to others will be strong, karmic relationships bound to come, and the tendency to sink into dark or burdening bonds sometimes hard to control or tame. Driven by gravity of physical pleasure and love, sexuality will play a truly important role in their romantic life as they grow older.
Learning to accept their own quality of love and the depth of heart they carry within, they will start the process of liberation from family patterns and negative emotions that lead them into relationships that burden their Soul. They should belong to the Earth itself, in sync with its breath and the Universe, so they can create and manifest the deep love they actually need. They are to become One with someone and shouldn't settle for less.
Purpose
Freedom is the main objective that a person born on May 20th is to strive for, and it isn't such a natural concept in lives of Taurus representatives. They are to discover that change and inconsistency don't always stand for stress and frustration. To set free from all people and things that tie them down, material dependencies and the image they hold on to only so they can please someone else, they must set free from fear or letting go.
What They Excel In
A person born on May 20th is an excellent healer and always someone to turn to in a time of crisis. They are sent to this planet to be the saviors and spokesmen connecting the world beyond our limitations of comprehension and the world we all perceive as reality. In a way, they are magicians and individuals with special powers, giving their best results in jobs that require constant change and in-depth research and analysis, so they can use their minds far beyond the rational limits we know of.
May 20th Birthday Gift
It seems that a birthday gift for an individual born on the 20th of May must be black or white, with no shades in between. If you see something that "clicks" to the way you perceive their personality, take it and you won't be wrong. Energetic connection is of outmost importance here and a person born at this time understands these laws of attraction on an unconscious level. Give them a healing crystal that reminds you of their glow or enroll them in a regression therapy workshop to help them break free from ties that hold them down.
Positive Traits for May 20th Born
Deeply emotional, loving and understanding towards those they care for. Their mind is always sharp and ready to dive into curious research. Dedicated, strong, and charismatic, they can achieve anything they want to if they find powerful grounding.
Negative Traits for May 20th Born
Manipulative and dark, their lack of satisfaction could taint all areas of their life. Stuck, unwilling to set free and let go of things that are already dead and need a proper burial.
Healing Crystal
When choosing a stone for the end of Taurus and those born on May 20th, we must start with rainforest jasper. It is a crystal of special energy, one that connects us to Mother Gaia, the Earth itself, and helps us heal it through our personal spiritual connection to the Universe. The guidance felt when this stone is used is strong and it requires more time spent in nature and surroundings that remind us of the importance of our body. Enhancing this bond with our planet, it will aid one to enhance confidence and strength for any challenges coming their way.
Sabian Symbol
The Sabian symbol for Taurus representatives born on May 20th of any year that isn't a leap year:
"Two Cobblers Working at a Table"
The Sabian symbol for Taurus representatives born on May 20th of a leap year:
"A Peacock Parading on the Terrace of an Old Castle"
These symbols in combination speak of a pose and something we see first when we observe a certain situation. They are intertwined by tradition and something old, something to set a foundation for every beautiful thing we wish to show to the world. Although a peacock is parading driven by something as simple as his primal nature, the basis for his growth is seen in wealth and success, someone's ability to build and create something solid. The positive turnout from these words comes through one's self-esteem as they work hard and create lasting things they can grow on. The negative one would serve someone else's ego and could lead to hard work being claimed by another person only to serve as a build-up to their position of power.
Famous Birthdays on 20th of May
In 1799 Honore de Balzac was born, a French novelist and playwright, regarded as one of the founders of realism in Europe. The interaction of the Moon with Pluto in his planetary row hides in the fact that his mother sent him away to a wet-nurse, basically giving him up for a period of four years.
In 1918 Edward B. Lewis was born, an American biologist and geneticist, whose deep and profound approach to nature won him a Nobel Prize and made him one of the founders of evolutionary developmental biology.
In 1946 Cher was born, an American singer, songwriter and actress, a multiple award winning artist and often referred to as the Goddess of Pop. Her numerous plastic surgeries stand as a testament of inner conflict of the Moon and Pluto.
Important Historical Events on 20th of May
1498 – Vasco de Gama, a Portuguese explorer, finds a sea route to India.
1570 – The first modern atlas is issued by Abraham Ortelius (born on April 14th).
1609 – Shakespeare's sonnets are published for the first time in London, UK.
1802 – The Law of 20 May 1802 reinstates slavery in the French colonies.
1902 – Cuba gains independence from the U. S.
1964 – Cosmic microwave background radiation is discovered.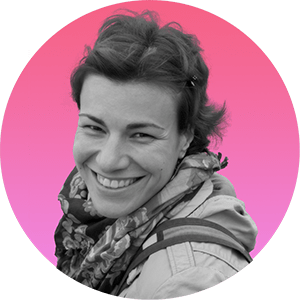 Iva Vucinic is a highly regarded professional astrologer & psychologist. Certified by the International Society for Astrological Research (ISAR CAP) and a graduate of Johannes Kepler Institute.
Iva is also an accomplished writer, with her work on astrology featured in major media outlets such as Yahoo, Daily Mail, Cosmopolitan, BuzzFeed, NBC ...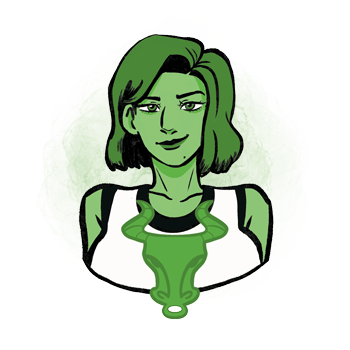 Additional Information
Taurus - traits, personality, dates, characteristics and astrological sign information.
Taurus Man - information and insights on the Taurus man.
Taurus Woman - information and insights on the Taurus woman.
Taurus Compatibility - the compatibility of Taurus with the other astrological signs in love, sex, relationships and life.
Taurus History - the history of Taurus and the stories behind it.
Taurus Symbol - images and interpretations of the Taurus symbol and ruler.
Zodiac Calendar - Discover what your date of birth tells about your character, motivation and purpose in life.