08/24 Birthday - Zodiac Information
August 24th Zodiac
Date: August 24th
Zodiac Sign: Virgo
Color: Cool Grey
In One Word: Limitations
Shape: Vertical Line
Strength: Hardworking
Weakness: Depression
Most Compatible With: Cancer

As the Sun enters the sign of Virgo, the atmosphere vastly changes from that of issues that are a matter of personality, to those of one's place in the world around them. August 24th is the beginning of the time of modesty, endurance, and changeable circumstances that one must adapt to. People born on this date recognize injustice in the world and spend their lifetime learning about their set of responsibilities and everything they need to do to fix what is broken.
August 24th Horoscope
MOON – SATURN – (Pluto) – MARS
Genetic inheritance and karma are the main story of August 24th and people born on this day tend to see injustice throughout their youth, unaware of the task they've been given. Very often, they are too restricted and too concerned about their behavior in front of other people, this leaving little room for them to fulfill their emotional needs and get out of systems and circumstances that don't make them happy. Although ambition and focus come as a given, they are to learn how to relax in their own skin and do something fun and carefree even when big stakes are involved.
Limitations to their personality may leave them broken, especially if the relationship with their father is too strict or too distant. Their ego needs to embrace its true limitations, wherever they are, in order for them to be as productive and practical as a true Virgo. Everything can be used for the greater good, however dark it might seem, and it is in their power to set up a foundation and a clear, solid structure for their future once they grab a hold on their passions and talents.
Love and Emotions
We can see that a Virgo born on August 24th puts reason, circumstance and their obligations before love, and while their heart is big and gooey, they will often choose partners to fit the description they feel the obligation to fit. They need someone loose, someone to understand their ambitions and strivings while at the same time valuing their work and their hidden, true personality. Such relationships will allow them to breathe, connect, and let out everything that taints their inner world with toxic energies.
Pressured by time and sometimes their family, some people born on this date may decide to marry because "it is time" instead of giving the gift of time to their own needs. It is important that the structure is maintained but it mustn't be too limiting to their emotional world if they are to find happiness. Serious and finding love in strangely burdened places, they are the one you can rely on, ready to meet the criteria of the society around them. Their truth however, is to set them free, once they find a partner who understands just how valuable they are.
Purpose
With Mercury being their guiding light, we can see that the main purpose in lives of those born on August 24th is to express their inner needs, truthfully and in the right tribe. They are to learn where and how NOT TO keep their emotions bottled up, so they can move in a direction that is more suitable for their true personality. As they learn to communicate with the right crowd, they will find it easier to communicate and explain themselves to unsupportive people, too.
What They Excel In
A person born on August 24th is intelligent and good at different branches of science, mathematics, physics, history or paleontology, and make exquisite writers. They are the one to dig up distant truths, care for their family tree, and do what it takes to fix what is broken. With such emotional strength, they are very good advisors for those less fortunate or anyone bruised by aggression of others, this including rape victims and suicidal, broken individuals.
August 24th Birthday Gift
To choose a birthday gift for a person born on August 24th is good to think in practical terms and give them something that can be used in their home and their everyday life. They enjoy small items, trinkets made of glass that can be put on a shelf, or rough crystals that bring them in touch with nature and make them calmer. Sculptures and symmetrical statues made of stone or clay are a good choice too, especially if you handmade them yourself.
Positive Traits for August 24th Born
Intelligent, loyal and ready to use what life threw their way, they are practical and willing to cope with any problem that might come up. They will fix what is broken, in their material, emotional and mental worlds, knowing that only when things are ended, new ones may begin.
Negative Traits for August 24th Born
Dark, difficult, depressed, and too constricted by limitations that aren't always real, they hold on to firm foundation and have trouble getting out of their own boundaries and structures imposed by other people.
Healing Crystal
To stimulate happiness and help them hold on to joy of life, green tourmaline is an excellent stone for those born on the 24th of August. This crystal is known to have the power to heal the heart chakra, helping with release of old patterns and wounds that go deep. It promotes compassion, primarily to oneself, and brings on positive vibrations that give support to their inner childish desires.
Sabian Symbol
The Sabian symbol for Virgo representatives born on August 24th in each year that isn't a leap year:
"In a Portrait, the Significant Features of a Man's Head are Artistically Emphasized"
The Sabian symbol for Virgo representatives born on August 24th in a leap year:
"A Large White Cross Dominates the Landscape"
Just as their first planetary row would let us think, their mind is bigger than ideal, leaving little room for their heart to manifest its dreamworld. The symbol of the cross represents the circumstantial in the material world, and we can see that a manmade structure holds primate in a natural surrounding that is meant to give support. Both symbols strongly connect their dreamland and what comes naturally with the material world and subsequently – their physiology. All desires that are left unfulfilled for the wrong reasons will leave their mark on their body.
Famous Birthdays on 24th of August
In 1947 Paulo Coelho was born, a Brazilian novelist and songwriter, best known for his novel The Alchemist. Due to his introversion and opposition he put in to not follow the traditional path, his parents committed him to a mental institution. His parents were extremely strict about religion and faith.
In 1948 Jean Michel Jarre was born, a French composer, pianist and record producer, a pioneer in the electronic, ambient and new-age genres. When he was 5-years-old, his parents separated, and his father left the family. He hasn't seen him again until he was 18.
In 1981 Chad Michael Murray was born, an American actor, writer and former fashion model, who rose to fame with his role of Lucas Scott in the series One Three Hill. He was abandoned by his mother at a young age, his abandonment issues being the main reason he took the part of Lucas Scott.
Important Historical Events on 24th of August
394 – The latest known inscription of the Egyptian hieroglyphs is written.
1456 – Completion of the printing of the Guttenberg Bible.
1662 – England is required to accept the Book of Common Prayer by the Act of Uniformity.
1891 – The motion picture camera is patented by Thomas Edison (born on February 11th).
1981 – Mark David Chapman (born on May 10th) gets 20 years to life sentence for the murder of John Lennon (born on October 9th).
2006 – Pluto is "redefined" as a dwarf planet by the International Astronomical Union.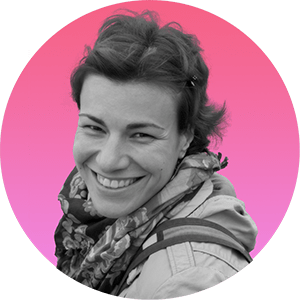 Iva Vucinic is a highly regarded professional astrologer & psychologist. Certified by the International Society for Astrological Research (ISAR CAP) and a graduate of Johannes Kepler Institute.
Iva is also an accomplished writer, with her work on astrology featured in major media outlets such as Yahoo, Daily Mail, Cosmopolitan, BuzzFeed, NBC ...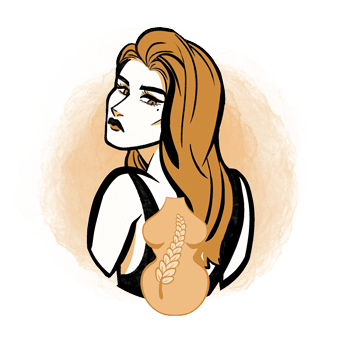 Additional Information
Virgo - traits, personality, dates, characteristics and astrological sign information.
Virgo Man - information and insights on the Virgo man.
Virgo Woman - information and insights on the Virgo woman.
Virgo Compatibility - the compatibility of Virgo with the other astrological signs in love, sex, relationships and life.
Virgo History - the history of Virgo and the stories behind it.
Virgo Symbol - images and interpretations of the Virgo symbol and ruler.
Zodiac Calendar - Discover what your date of birth tells about your character, motivation and purpose in life.