08/07 Birthday - Zodiac Information
August 7th Zodiac
Date: August 7th
Zodiac Sign: Leo
Color: Electric Crimson
In One Word: Fast
Shape: Three Scattered Arrows
Strength: Energetic
Weakness: Hasty
Most Compatible With: Aquarius

The 7th of August is a time of special curves and turns, when anything is possible, and one needs a distant goal to aim for. People born on this date tend to forget the past in their approach to future endeavors and bear incredible energy that needs to be put to good use. If they are faced with too many obstacles, it is a signal that they are to slow down, not to break each wall found in their path.
August 7th Horoscope
(Pluto) – URANUS – (Pluto) – MARS
Given the powerful impact of their planetary row, individuals born on August 7th have so much energy that they find it hard to fit in with the common people. They are different, extraordinary, and as such, they can do grand things if they don't get obstructed by their own ego and the powerful image they've built for years. Things can turn and break, and their lifepath is rarely one of constant choices and decisions they stick to on their search for peace. They will try anything out, usually too open for others to understand, and need to find peace of heart and just the right pace to stay grounded and safe from their own choices.
The second planetary row points out the importance of self-expression and the truthful approach to life that is needed in order for their incredible personality to shine. They are ready to show themselves, but their personal world needs to find a way to be balanced with the outer circumstances and the society. Once they find the right tribe to belong to, they strive to become leaders and those who light the way for others to see.
Love and Emotions
Love is the focus point of these individuals, and while their intellectual and instinctive sides are the first ones to show, we will see that they seek someone equal, to share their inner states with. They need a lot of support and a calm partner that soothes their Soul, someone quiet enough and intimate enough to feel safe with. Easy to detach from reality and our planet Earth, their relationships either speak of the unseen and the impossible or present a safe haven where their bodies can rest, and their routine can be brought to balance.
Open for new things and often ready to openly show their sexuality, they need a fine touch of love they are worthy of in this lifetime. Romance can be obstructed by their need to prove a point or become the image of something they admire, but as they get closer to their inner truth and become aware of their talents and potentials, they invite the right partner to be with in a strangely peaceful union. Although they sometimes stand opposed to marriage and structures and forms that put any relationship in a drawer, they will gladly commit to the right person by their side, in all those surprising and unusual ways.
Purpose
Balance is the imperative that Leos born on August 7th strive for, and although their energetic state needs time to sort things out and make them less chaotic, they will find ways to create a support system in their body if they turn to a balanced diet and enough physical activity in the long run. Their imperative is to enjoy life and the material world they live in, with just the right amount of hedonism and just the right set of responsibilities that lead them towards their goal. Once they find this point of balance, they typically find the right partner for business or romance, ready to share their position with the world.
What They Excel In
A person born on August 7th excels in everything modern, new and out of the ordinary. Although they work well with modern technologies and often end up being scientists, programmers or engineers, their path needs to show their talent and truly inspire them to keep them put. This is why they tend to turn to strange sciences, astrology, or fashion as they grow older, and choose to make large changes to their professional direction to fulfill their emotional needs once they are recognized.
August 7th Birthday Gift
The right choice of a birthday gift for a Leo born on August 7th may be tricky, but it will be fulfilling if you invest your creative self in the process. They will enjoy a modern piece of technology, but only if it is in touch with their current needs, and always find it easy to connect with red, fiery and energetic presents that allow movement. Buy them a bicycle or equipment for the one they already have or choose to turn to surprising presents that involve hidden messages and treasures that will boost their imagination.
Positive Traits for August 7th Born
Energetic, adventurous and individualistic, they are innovators among Leos and those who always have a way out of any situation. They are fast, always ready, and full of surprises.
Negative Traits for August 7th Born
Eccentric and too different to fit in, they might detach from the Earth, lose their grounding and become neurotic or too intense to follow for people around them.
Healing Crystal
An exceptional stone for a person born on the 7th of August is sphalerite. It is a crystal known to help one find harmony and spiritual grounding, while preventing nervous exhaustion or fatigue. This stone brings feminine and masculine sides of one's personality to balance, creating a safe place where it is possible to slow down, examine the options, and move with ease and flexiblity into new stages of life.
Sabian Symbol
The Sabian symbol for Leo representatives born on August 7th in a year preceding a leap year:
"A Human Soul Seeking Opportunities for Outward Manifestation"
The Sabian symbol for Leo representatives born on August 7th in a leap year and two years following it:
"A Pageant, with its Spectacular Floats, Moves along a Street Crowd with Cheering"
These symbols represent a fine link between the inner world of an individual and the masses of people that surround them. They are to shine within a system, spectacular in their appearance, but only after they meet the need of their Soul and find a way to manifest their visions and inner light in an honest and undisturbed manner. They can be closed up while growing up, even though they seem extroverted when observed, until they find a way to incorporate their true being into large systems and find a way to belong with other people just as they are.
Famous Birthdays on 7th of August
In 1860 Alan Leo was born, an English astrologer, author and theosophist, referred to as the "father of modern astrology". Using the name of his Sun sign as a pseudonym, he was the first astrologer to argue the loose interpretation of possibilities in experience, rather than the specific prediction of events.
In 1876 Mata Hari was born, a Dutch exotic dancer, courtesan and spy, who was executed for being a spy for Germany during WWI. She first studied to be a kindergarten teacher, but was removed from the institution when the headmaster began to flirt with her.
In 1960 David Duchovny was born, an American actor, screenwriter and director, known best for his roles of FBI Agent Fox Mulder in series The X-Files and writer Hank Moody in Californication. He had been in rehab for treating sexual addiction.
Important Historical Events on 7th of August
1420 – Construction of Santa Maria del Flore in Florence begins.
1782 – The Badge of Military Merit (later renamed to Purple Heart) is introduced by George Washington (born on February 22nd) to honor soldiers wounded in battle.
1789 – Establishing of the U. S. Department of War.
1890 – The last execution of a woman in Sweden.
1955 – The first transistor radios are sold in Japan by Tokyo Telecommunications Engineering, the precursor to Sony.
1987 – The first time that a person swam from the U. S. to the Soviet Union, crossing the Bering Strait.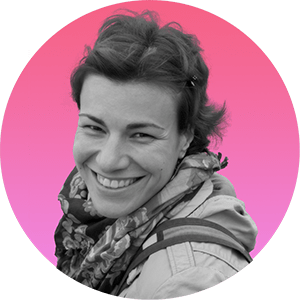 Iva Vucinic is a highly regarded professional astrologer & psychologist. Certified by the International Society for Astrological Research (ISAR CAP) and a graduate of Johannes Kepler Institute.
Iva is also an accomplished writer, with her work on astrology featured in major media outlets such as Yahoo, Daily Mail, Cosmopolitan, BuzzFeed, NBC ...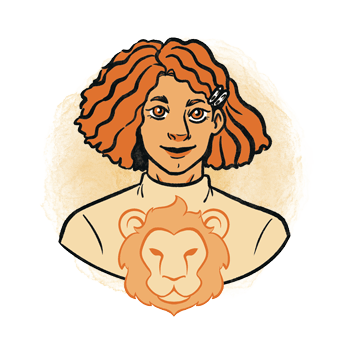 Additional Information
Leo - traits, personality, dates, characteristics and astrological sign information.
Leo Man - information and insights on the Leo man.
Leo Woman - information and insights on the Leo woman.
Leo Compatibility - the compatibility of Leo with the other astrological signs in love, sex, relationships and life.
Leo History - the history of Leo and the stories behind it.
Leo Symbol - images and interpretations of the Leo symbol and ruler.
Zodiac Calendar - Discover what your date of birth tells about your character, motivation and purpose in life.