08/11 Birthday - Zodiac Information
August 11th Zodiac
Date: August 11th
Zodiac Sign: Leo
Color: Flame
In One Word: Initiate
Shape: Circle
Strength: Respect
Weakness: Egotism
Most Compatible With: Aries

The main impact of August 11th comes down to questions of inner authorities and self-respect that gives those born at this time a clear sense of Self to be followed. This is a date of personality changes and a fight for one's rights, for their place under the Sun and the world of initiative that allows stable progress with the right plan to follow and respect for the rest of the human kind.
August 11th Horoscope
SUN – SUN – (Pluto) – MARS
It is truly easy for those born on August 11th to fall into the story of Self that is unrealistic and not in sync with the outer world and other people in it. However, the strength such a row of powerful entities provides is intense and holds one close to the material world. It is much easier to find grounding and common sense with a clear mind and priorities set in their place. The real challenge comes through relationships with other people and the touch of the sensitive sides to others that needs to be nurtured and appreciated.
To find oneness and solutions that cover all needs of the tribe those born on this date belong to, they are to go through personality changes that leave them in a state of constant individuality that cannot be shaken. They are to reshape and blend, often losing themselves only to find the side to their character that is the ultimate manifestation of talent and ability, that no other person can compare to.
Love and Emotions
It would be easy to anticipate people born on August 11th to be set in their ways and in a strong desire to be circled around and respected for being who they are. However, their sensitive side is truly warm and compassionate, but they have trouble showing their frailty to the outer world. Given the role of a strong leader, they easily get carried away into their own inability to accept how weak they can be and allow a breakage or two along the road. This will manifest through relationships with those who don't appreciate their initiative and their doings, simply because they are too much to bear for their own heart.
True love comes their way when they stop chasing ghosts and get in touch with their wounds, their most intimate fears and struggles and approach others in all honesty from a painful place in their heart. This will slow them down enough to sense the true support in the world, and open doors for relationships of constant growth and positive movements. Aware of all possible troubles they could encounter, they sometimes decide to spend their lives in solitude, while in fact being the ones who need most support for their emotional states and needs.
Purpose
With the Sun as their starting point and their final destination, Leos born on the 11th of August have an intense opportunity to shine, become popular, leaders, and those that others strongly rely on for any area of life that they have metabolized and made magical. Their personality is to be recognized for what it really is and the ultimate state of truth with oneself is needed to move on from fixed and stagnant positions that don't make them satisfied. If anyone can get untangled and separate from toxicity of wrong choices, it is a person born on this date.
What They Excel In
A Leo born on August 11th is a strong leader with incredible mental activity and the ability to make big decisions in a blink of an eye. They are ready to accept innovation for as long as it is in the scope of their priorities and understand the necessity of change implemented in large systems, even if they resist it at first. They are bright and strong in initiative and focus on what truly matters, able to separate what is important from things that simply aren't. If they get in touch with their deep talents and their sensitivity, they easily take on personality roles and become famous actors, party planners, and those to always respect creative efforts of several strong people's combined efforts.
August 11th Birthday Gift
Leos born on August 11th will enjoy things that are sparkly and shiny, lights, fireworks, and all those trinkets that remind them of their childhood. Their big heart needs something warm to look forward to, and they will always like a voucher for any activity that is keeps them active and creative. Choose your gift to match their true personality, not necessarily the one they are eager to show on the inside. Instead, dig a little deeper, seeing their talents and emotional needs before taking the final call.
Positive Traits for August 11th Born
Big children with a warm and open heart, they will easily connect with others and give their respect and support even to those that seem unfit for the rest of the society. Passionate and creative, once they discover their inner truth, they will pursue it with vision and a pure heart.
Negative Traits for August 11th Born
Stuck in their ways, hard to move while filled with initiative, they can become pushy and set in positions that don't inspire them or make them happy. Collecting affirmations for the image they create, they can get judgmental and difficult for other people in their life.
Healing Crystal
Neptunite is an excellent choice of stone for individuals born on the 11th of August, as it gives them the needed distance from lives of other people, especially people they love. It is a stone of "non-judgment" that allows them to allow others to walk in their own path and leads them to a sense of Self that is focused on building a healthy ego function. It will speed up inner changes and help with implementing them in a system they are a part of in this phase of life.
Sabian Symbol
The Sabian symbol for Leo representatives born on August 11th in a year preceding a leap year:
"A Chemist Conducts an Experiment for his Students"
The Sabian symbol for Leo representatives born on August 11th in a leap year and two years following it:
"A Houseboat Party"
The influence of Neptune is quite strong in these two symbols and it is obvious that the impact of Neptune's fall in the sign of Leo interferes strongly with the personality of those born on this date. Mysteries of life will be manifested, understood and enjoyed in ways that give hope for everyone struggling with hard times in their life. There is positivity to these symbols that connects the unconnectable, magic with reality, and talents with the material world that is to be created in their lives.
Famous Birthdays on 11th of August
In 1950 Steve Wozniak was born, an American programmer and computer scientist who co-founded Apple Inc. In 1981, he was involved in a plane crash and suffered anterograde amnesia for five weeks after it, unable to create new memories. Later he stated that Apple II computer games helped him regain memory.
In 1953 Hulk Hogan was born, an American wrestler, actor and musician, regarded by many people as the best professional wrestlers of all time. His popularity and diversity of interest went a bit too far when a sex tape leaked in which he expressed disgust for the idea of his daughter being with a black man.
In 1965 Viola Davis was born, an American actress and the first black person to win an Oscar, an Emmy and a Tony Award in acting category. Connected to her own childhood, she is known for philanthropic gestures to eradicate childhood hunger across America.
Important Historical Events on 11th of August
3114 BC – The beginning of the Mesoamerican Long Count Calendar (the Mayan Calendar).
1929 – The 500th home run achieved by Babe Ruth, the first baseball player have as many home runs.
1934 – Civilian prisoners arrive at Alcatraz prison.
1962 – Andriyan Nikolayev becomes the first human to walk in microgravity as Vostok 3 launches.
1972 – The last ground combat unit of the U. S. leaves South Vietnam.
2003 – The first time that NATO operates outside Europe as it takes command over peacekeeping in Afghanistan.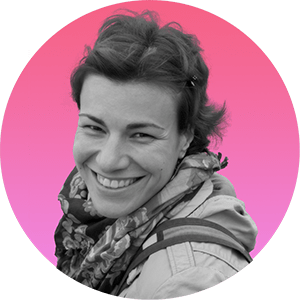 Iva Vucinic is a highly regarded professional astrologer & psychologist. Certified by the International Society for Astrological Research (ISAR CAP) and a graduate of Johannes Kepler Institute.
Iva is also an accomplished writer, with her work on astrology featured in major media outlets such as Yahoo, Daily Mail, Cosmopolitan, BuzzFeed, NBC ...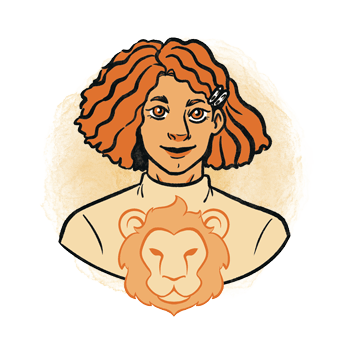 Additional Information
Leo - traits, personality, dates, characteristics and astrological sign information.
Leo Man - information and insights on the Leo man.
Leo Woman - information and insights on the Leo woman.
Leo Compatibility - the compatibility of Leo with the other astrological signs in love, sex, relationships and life.
Leo History - the history of Leo and the stories behind it.
Leo Symbol - images and interpretations of the Leo symbol and ruler.
Zodiac Calendar - Discover what your date of birth tells about your character, motivation and purpose in life.