08/10 Birthday - Zodiac Information
August 10th Zodiac
Date: August 10th
Zodiac Sign: Leo
Color: Oxblood
In One Word: Unity
Shape: Dot
Strength: Intense Power
Weakness: Destructive
Most Compatible With: Sagittarius

Although August 10th is set in the midst of summer, it represents a form of a cold passage that one needs to go through to reach for the light of the Sun. This is an intense date when many things are considered obligatory and grounding and a realistic view on life often helps individuals born at this time to build a solid image of Self that allows progress and change, whenever it is necessary.
August 10th Horoscope
SUN – PLUTO – (Pluto) – MARS
When the Sun combines with Pluto, the intensity of this contact is always something to recognize and lean on. While it may lead to anger issues, resentment, or an ice-cold attitude towards other people and the world, people born on the 10th of August are usually extremely warm and passionate, until they start feeling betrayed in any way. It is important for them to go through changes as swiftly as possible, and this is a large request for Leo with its fixed nature and a glowing personality that always wants to shine in the same manner, for billions and billions of years. We can anticipate a great change in their life, when self-recognition makes them question everything they have been building and reality of their inner truth becomes so intensely obvious that it cannot be ignored anymore. Once they move through this inner tunnel and absorb their center of gravity and their true personality, they will have the power to manifest whatever inspires them and makes them who they are.
Love and Emotions
With true love and the idealistic approach to it set as their final destination, Leos born on the 10th of August may experiment a lot until they find the right person to be with. Highly sexual and in touch with their instincts, they will need an approach that is sensitive enough to create something stable with any partner they end up with. The need for deep and thorough changes might make them a bit too intense and could lead to breakups that are filled with bitterness and regret, but the overall image of their bonds will move in a positive direction, teaching them to forgive, accept, and move lightly and in touch with their identity.
They need a partner who is calm and stable, one that can recognize their initiative and ways of thinking that are deep and profound. They can sense betrayal when it is still miles away and won't easily forgive those who hurt them along the way. This may get them stuck in relationships that aren't as satisfying as they want them to be, until they learn to form a compassionate approach while still keeping their boundaries safe and protecting themselves from dishonesty and toxic relationships. The touch of their inner truth will liberate them and lead to ways of expression that allow their one true soulmate to be found.
Purpose
With the purpose of existence for those born on August 10th found in Neptune, we can see that their intense moves in life all serve a higher purpose in their quest for the truth. They are to reveal their true faith and with it, their true talents, that are often swept beneath the rug in order to make them fully functional. Their inner struggles all lead towards the Divine love and feelings of bliss, and while they might find themselves in a dark hole for long periods of time, they know that once they come out, they will be the ideal version of themselves.
What They Excel In
August 10th is an extremely potent time, and people born on this date carry magic in their core that is truly hard to explain. While this may make them excellent magicians and foretellers of all sorts, yogis and meditators, it will typically turn them to more rational choices such as science or, in a destructive manifestation, crime. While they may be excellent and extremely successful criminals, Pluto in their row is there to remind us of "What Comes Around Goes Around" policy, and it is wise for them to find a way to focus this incredible energy on desires that will connect them with others profoundly and deeply so they don't suffer the imminent comeback of karma in their lifetime.
August 10th Birthday Gift
A birthday gift for a Leo born on August 10th may be anything from a meditation course, a shamanic journey explained in a book, to a scientific study on their field of interest. Their high energy levels need to be well directed and could often use a gym membership or a spa treatment, a mud bath, or something that will cleanse their world of toxins and physical struggles with reality.
Positive Traits for August 10th Born
Intense and energetic, they are magicians among Leos, with the ability to turn anything burdening or hard into productive and beautiful. Bathing in their ability, when they find the right aim to strive for, they become unstoppable.
Negative Traits for August 10th Born
Their can-do attitude might lead to fatigue and exhaustion, especially if they don't sense the physical limitations they were born with. If too tired or lost in their ways, they get destructive, towards self or others, jealous, or extreme in ways that endanger their wellbeing.
Healing Crystal
Mt Hay Thundereggs are made by a volcanic action, and as such serve as wonderful healing stones for people born on August 10th. They carry a deep pulse of our connection to the core of the Earth and embody a harmonious vibration that teaches one to let go and move through change gradually, slowly, step by step with full awareness of the process inside their heart. It will boost their vitality, strength and stamina, bringing them in touch with the physical abilities they possess and opening doors for outer manifestation of their dreamland.
Sabian Symbol
The Sabian symbol for Leo representatives born on August 10th in a year preceding a leap year:
"A Volunteer Church Choir Singing Religious Hymns"
The Sabian symbol for Leo representatives born on August 10th in a leap year and two years following it:
"A Chemist Conducts an Experiment for his Students"
As if these two symbols spoke of the internal conflict between faith and science, logic and dreams, they make those born on this date doubtful and in constant need of new information. If they don't turn to scientific research in order to feed their deep need to understand mysteries of the world, they will examine people and their ways to reach the point of inner peace with them. While their entire approach might lack compassion in the long run, it will be built through relationships that touch their Soul and make them vulnerable and bare.
Famous Birthdays on 10th of August
In 1909 Leo Fender was born, an American inventor and the founder of Fender Musical Instruments Corporation. Studying to become accountant and reaching the position of bookkeeper, he led a parallel life inspired by electronic devices that turned out to leave a mark on the world.
In 1959 Rosanna Arquette was born, an American actress and director, known for her roles in Desperately Seeking Susan, Pulp Fiction and Crash. The row of Sun with Pluto manifested through her relationships and three husbands she's divorced.
In 1960 Antonio Banderas was born, a Spanish actor, director and singer, that started his incredible career in movies by Pedro Almodóvar. As a child, he wanted to become a professional soccer player but this path was interrupted by a broken foot and changed his direction in life.
Important Historical Events on 10th of August
1675 – The Royal Greenwich Observatory in London gets its foundation stone laid.
1932 – A meteorite weighing 5.1 kilograms breaks into at least seven pieces and lands near Archie, Missouri.
1948 – Candid Camera debuts on television.
1949 – The U. S. Department of War is replaced with the U. S. Department of Defense.
1961 – Orange Agent is first used in the Vietnam war.
1990 – Venus is reached by the Magellan space probe.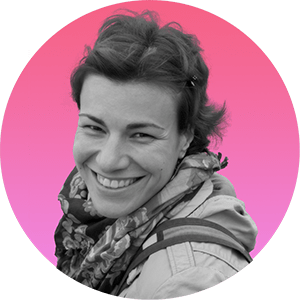 Iva Vucinic is a highly regarded professional astrologer & psychologist. Certified by the International Society for Astrological Research (ISAR CAP) and a graduate of Johannes Kepler Institute.
Iva is also an accomplished writer, with her work on astrology featured in major media outlets such as Yahoo, Daily Mail, Cosmopolitan, BuzzFeed, NBC ...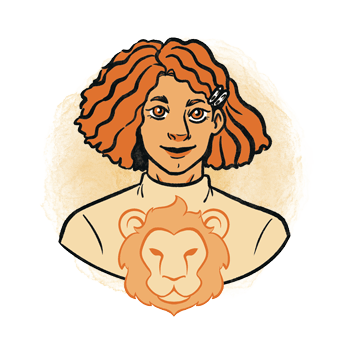 Additional Information
Leo - traits, personality, dates, characteristics and astrological sign information.
Leo Man - information and insights on the Leo man.
Leo Woman - information and insights on the Leo woman.
Leo Compatibility - the compatibility of Leo with the other astrological signs in love, sex, relationships and life.
Leo History - the history of Leo and the stories behind it.
Leo Symbol - images and interpretations of the Leo symbol and ruler.
Zodiac Calendar - Discover what your date of birth tells about your character, motivation and purpose in life.