08/25 Birthday - Zodiac Information
August 25th Zodiac
Date: August 25th
Zodiac Sign: Virgo
Color: School Bus Yellow
In One Word: Writing
Shape: Two Crescents Forming a Circle
Strength: Intelligence
Weakness: Rushing
Most Compatible With: Pisces

August 25th carries important lessons about the power of one's authentic personality, guided by emotions and their ability to verbalize them. This is a date of spoken and written words that serves as a guiding light towards all the right actions. Those born on this date need to speak their mind freely or they might get stuck in repetitions that take away too much of their energy.
August 25th Horoscope
MOON – MERCURY – (Pluto) – MARS
When two lifepaths are presented in front of those born on August 25th, their choices need to be guided by matters of the heart in order to be truthful. Their planetary row points out the importance of contact between their mind and actions with their emotional foundation, and their family values might distance them from their childish strivings and everything that would awaken the joy of life they are meant to feel every day. It is important for them not to separate the world into dualities of reason and emotion, understanding that feelings have their own intelligence and serve a much higher purpose than others often realize.
Once they touch the core of their heart and realize what they desire, the next row is to show that they are to freely express their personality among other people. This could be an uneasy task if they find themselves in dogmatic and strained environments, but once they find the confidence to follow the feeling in their stomach, they will find the right tribe to be a part of.
Love and Emotions
Those born on August 25th find their love life to be their most significant issue as they grow older. Guided by inspiring moments, they need to be someone's muse and find one in their partner and seek someone to provide them with just the right amount of love in return for their own feelings spilled. Although they can measure what they give and receive one too many times, when they truly care for someone, they will selflessly put everything on the table, ready to be the one person they can talk to and share their insides with.
Eloquent and smart, they like their partners educated and wise, so they can learn from them and be the one to teach them something in return. If they separate their feelings from reason, they easily turn to parallel bonds to fulfill their needs, but this makes guilt paint its colors with their entire emotional world and shouldn't settle for such long-term solutions. They need one partner to keep inspiring them and love them through sadness, pain and everything life throws their way.
Purpose
August 25th is the first point where Sun meets the fall of Venus in this sign, and with Venus set as their governing truth, we can see that the purpose in lives of Virgos born on this date lives in colorful, joyous approaches to relationships and life in general. They are to find love, beauty in everything they do and all things that surround them, creating a foundation in tender words, thoughts and self-acceptance for relationships that will inspire them.
What They Excel In
Virgos born on August 25th excel in communication and writing, especially when they are inspired by real life events, romance and deep love for another human being. They are movable and need to hold on to flexibility, this making them do wonders in body art and dance. Relationships in their life could point them in the right direction and help them understand where their greatest talents lie with the potential to make their life easy and happy.
August 25th Birthday Gift
You can always buy a book for someone born on August 25th but need to think about many details while choosing the right one. It needs to be cozy, warm, but a real work of art that is written to perfection and inspiring for their own way of expression. If this goes sour, you can always give them something practical, useful at their home, while still funny and childish enough to boost their spirits and help them break free from being ashamed of their own personality.
Positive Traits for August 25th Born
Eloquent, truthful, and ready to share important messages found in their heart, when they are in touch with their faith, they give understanding and compassion as the most natural thing in the world.
Negative Traits for August 25th Born
Stiff to let go of emotion, they choose rational pathways in a battle with their own heart and distance themselves from other people as they do so, criticizing them while really criticizing their own choices.
Healing Crystal
Amazonite is a very nice stone for those born on August 25th to turn to for assistance, helping them clear their throat and speak their truth with confidence and integrity. Increasing the power of words that are coming from one's heart, it will open gateways for conversations that are necessary so that they can untie from what has been left unspoken for too long. Separating their verbal abilities from the social norms, it will aid their authentic expression, opening their heart for new things in life.
Sabian Symbol
The Sabian symbol for Virgo representatives born on August 25th:
"A Large White Cross Dominates the Landscape"
In lives of those born on this date, the importance of the material world and circumstance is clearly set in their focus, making them hardworking, grounded, and practical. Still, this entire image puts an emphasis on the importance of faith as "the other side of the coin" that is always found in their Soul and their moments of solitude. Each person born on this date has a task to connect their beliefs with challenges of the real world, mending them into one.
Famous Birthdays on 25th of August
In 1530 Ivan the Terrible was born, the Grand Prince of Moscow who transformed Russia from a medieval state to an empire. Known for his moments of insanity that increased with age, in one of his outbursts he killed his own son and heir.
In 1930 Sean Connery was born, a Scottish actor and an Academy Award winner, and the first actor to play the role of James Bond in film. In 2000, he was knighted by Queen Elizabeth II for his services to Film Drama.
In 1958 Tim Burton was born, an American director, artist and writer, known for his dark and eccentric movies like Beetlejuice, Edward Scissorhands, and Corpse Bride. Following his childhood aspirations, he became successful in his authentic style.
Important Historical Events on 25th of August
1543 – The first Europeans visit Japan.
1609 – The first telescope is demonstrated by Galileo Galilei (born on February 15th) to Venetian lawmakers.
1835 – An article, the first in the Great Moon Hoax series, is published in The New York Sun claiming that life and civilization have been discovered on the Moon.
1975 – The first time that a person swam across the English Channel.
1980 – Zimbabwe joins the UN.
1991 – The first version of what would later become Linux is announced by Linus Torvalds (born on December 28th).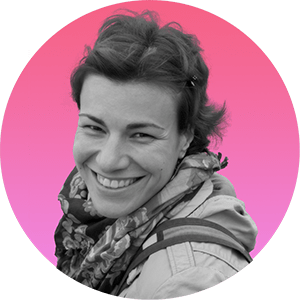 Iva Vucinic is a highly regarded professional astrologer & psychologist. Certified by the International Society for Astrological Research (ISAR CAP) and a graduate of Johannes Kepler Institute.
Iva is also an accomplished writer, with her work on astrology featured in major media outlets such as Yahoo, Daily Mail, Cosmopolitan, BuzzFeed, NBC ...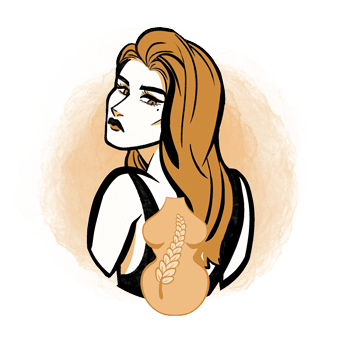 Additional Information
Virgo - traits, personality, dates, characteristics and astrological sign information.
Virgo Man - information and insights on the Virgo man.
Virgo Woman - information and insights on the Virgo woman.
Virgo Compatibility - the compatibility of Virgo with the other astrological signs in love, sex, relationships and life.
Virgo History - the history of Virgo and the stories behind it.
Virgo Symbol - images and interpretations of the Virgo symbol and ruler.
Zodiac Calendar - Discover what your date of birth tells about your character, motivation and purpose in life.