08/01 Birthday - Zodiac Information
August 1st Zodiac
Date: August 1st
Zodiac Sign: Leo
Color: Mystic Red
In One Word: Smoke
Shape: Arrow
Strength: Fighter
Weakness: Do-It-All
Most Compatible With: Aquarius

The first day in August tells the tale of the Sun in its full fiery glory. It is a time for idealists that wish to shine and show their talents to the world, aware of their strengths but possibly a bit shady on their weaknesses. The body of each person born at this time should be their temple, something to nurture and cherish to keep their Soul and mind protected from outer influences and stay on the mission they were born to follow.
August 1st Horoscope
(Pluto) – SUN – (Pluto) – MARS
A bit uncontrolled and often too intense, the energetic rush of those born on August 1st is something to admire. They tend to be well grounded, rational, and stick to instinctive choices and their gut feeling for the most part. However, this kind of energy may be less tolerated in their primal surroundings and the society, this leading to frustration and anger that piles up only to burst when they least expect it. Freeing themselves from opinions of others, seeing the world as a field to implement ideas and follow their plans through, they become leaders and managers, those who always know the right way out of any situation, and fighters for the higher cause.
Love and Emotions
Passionate and fiery in their approach to relationships, these individuals are typical Leo representatives that often get carried away in their opinions and wanting. Their role in a relationship needs to constantly stay objective, and they are to connect with higher emotions and their deeply sensitive side to embrace differences of their partner or any other individual in their life. They need someone to see them clearly and they won't have much trouble presenting their personality openly and without much beautification. However, they are to accept that others tend to fear their approach or don't find it natural in their own ways for a reason.
It is important for them to hold on to the ideal that inspires them, and this includes their relationships as much as any other area of life. If they settle for rational choices of partner just because they are aware of their imperfections, they won't find happiness they seek. As they move on higher up the ladder of emotional connecting and become aware of the love they have to give and deserve in return, they will approach their ideal with someone who is as ready to show their insides as they are.
Purpose
With the purpose of life in those born on the 1st of August set in the role of Neptune, we can anticipate a higher ideal that one is to reach for. This idealism is their strongest suit, but if it is shuffled and tossed aside as they grow up, they may lose their direction and become aggressive and pushy in their ways. They are to find a dream to strive for, something much larger to fight for and create, tender and in touch with the Divine Inspiration that makes them talented and emotionally immense.
What They Excel In
A Leo born on August 1st excels in all physical efforts, sports, climbing, and they usually possess the bravery for extreme choices of activities such as extreme skiing, parachute jumping and others. When their energy is well tamed, under control and still burning bright, they can focus it on any field of talent including music and art, and their idealistic nature sometimes drives them towards medicine and any form of selfless activity where they help other people.
August 1st Birthday Gift
Being the natural center of attention, people born on August 1st need someone to understand their emotional needs too. Others often see them as strong and stable, but they are in fact as vulnerable as everyone else, if not more, and their gift is to reflect on their feelings, their talents, and their tendency for art, music, and subtle knowledge. Give them a healing crystal, something to get them in touch with the Divine, sing them a song, or make a grand romantic gesture that will remind them to breathe.
Positive Traits for August 1st Born
Guided, powerful, centered and strong, they are the ones we can always rely on. Ready to take initiative, clear the path and show others the way, they are leaders and those you know where they are headed.
Negative Traits for August 1st Born
Too rational and disconnected from higher realms, when they aren't in sync with their ideals they get cranky, irritated, angry, or too pushy on other people. Losing their frailty is similar to losing their Soul, and they can become dictators and force others over their limits if they don't reconnect with their heart.
Healing Crystal
Marcasite is an excellent stone for those born on the 1st of August, for it helps them focus and gather their thoughts, providing them with balanced and powerful grounding while still keeping them in touch with higher realms. It is a stone of boldness, practicality, sound sleep, also known as the "Stone of Soul Attraction". It takes one's soul on a journey of awakening and gets them in touch with their soul's needs and attractions.
Sabian Symbol
The Sabian symbol for Leo representatives born on August 1st:
"Glass Blowers Shape Beautiful Vases with their Controlled Breathing"
This is a date when control is to be found so that beauty can be created. The entire world of Sun's creative, childish, joyful nature is to be examined and linked to fine lines of Saturn's realm. Each individual born at this time has a task to understand their limitations before they burn out and find a way to focus their energy gently and with enough control to be who they wish to become. These are forceful, curious and creative children, those who know what makes them happy and aren't afraid to go for it, but their impulses are often too intense to not break their fragile final product and they need to learn how to master their skills and control their breath to live out to their maximum potential.
Famous Birthdays on 1st of August
In 1936 W. D. Hamilton was born, an Egyptian English biologist and psychologist, recognized as one of the most influential evolutionary theorists of the 20th century. He gave the key piece for the development of a gene-centric view of evolution.
In 1936 Yves Saint Laurent was born, an Algerian French fashion designer, and the founder of the label carrying his name. His talent was recognized from an early age and guided towards the fashion peak by Christian Dior himself.
In 1963 Coolio (Artis Leon Ivey Jr.) was born, an American rapper, actor and chef, best known for his award winning single "Gangsta's Paradise". This song's title set it apart and shone a light on his planetary row that finds its purpose in Neptune.
Important Historical Events on 1st of August
1291 – Formation of the Old Swiss Confederacy.
1469 – Chivalric order, Order of Saint Michael is founded.
1774 – Oxygen gas is discovered by Joseph Priestley (born on March 24th).
1834 – The British Empire abolishes slavery.
1936 – The opening of the Olympics in Berlin, with a ceremony presided over by Adolf Hitler (born on April 20th).
1981 – The initial broadcasting of MTV in the U. S.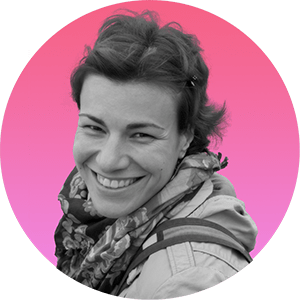 Iva Vucinic is a highly regarded professional astrologer & psychologist. Certified by the International Society for Astrological Research (ISAR CAP) and a graduate of Johannes Kepler Institute.
Iva is also an accomplished writer, with her work on astrology featured in major media outlets such as Yahoo, Daily Mail, Cosmopolitan, BuzzFeed, NBC ...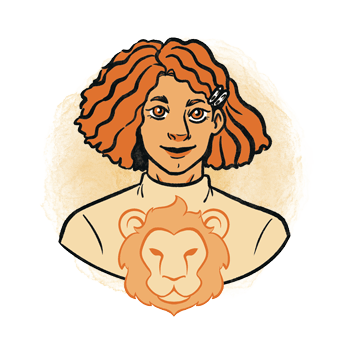 Additional Information
Leo - traits, personality, dates, characteristics and astrological sign information.
Leo Man - information and insights on the Leo man.
Leo Woman - information and insights on the Leo woman.
Leo Compatibility - the compatibility of Leo with the other astrological signs in love, sex, relationships and life.
Leo History - the history of Leo and the stories behind it.
Leo Symbol - images and interpretations of the Leo symbol and ruler.
Zodiac Calendar - Discover what your date of birth tells about your character, motivation and purpose in life.