08/06 Birthday - Zodiac Information
August 6th Zodiac
Date: August 6th
Zodiac Sign: Leo
Color: Lime Green
In One Word: Touch
Shape: Flower
Strength: Sensual
Weakness: Instinctive
Most Compatible With: Aquarius

August 6th is a date of emotional encounters and relationships that each Leo representative is to be an equal in. The struggle for dominance and supremacy can be intense at this time if fine balance isn't found and if mutual respect doesn't serve as a solid foundation for the touch of two souls interacting. This is a date of loving touch, intense feelings, and grounding, when bodies are to intertwine along with the souls and a person born at this time is to learn the lesson of connecting in honesty and truth.
August 6th Horoscope
(Pluto) – VENUS – (Pluto) – MARS
Venus and Mars always have a love story to tell, and with individuals born on the 6th of August belonging to the Sun sign of Leo this is a warm and cuddly sensation that should light their path through intense relationships. Physical relationships are the primal story of this row, as all lower chakras seem to combine into one whole and lead towards instinctive bonds that leave little room for reason. Passionate and ready to create, these Leos will be warm and ready to connect, but might lack vision and a strong foundation to hold on to in order for their relationships to last.
The inner conflict between the spiritual world and reason is taking place in minds of these individuals. While faith might be strong in a larger, philosophical sense, it won't be easily lived in everyday circumstances and we will see these individuals recognizing injustice and shame every step of the way. Their powerful Sun is to teach them how to build a solid foundation in their personal core, with their boundaries respected and the coolheaded approach that allows them to make small but steady steps forwards.
Love and Emotions
Mars and Venus always tell the tale of physical love, passion and sensuality, and lives of those born on August 6th tend to be filled with desire and intense relationships. They feel the need to care for their body, and wish for a partner that will do the same, aware of their instinctive needs and usually able to pack them nicely and be tactful in their approach to love. However, if they feel deep shame and aren't stable on their own identity, their inner battles tend to close their heart for deep intimate interactions and make them a bit emotionally disconnected when emotional disappointments kick in.
The imperative they need to follow in each of their romantic bonds is good communication. Without it, everything will easily come down to physical issues and practicality, and they might end up feeling as if living with a roommate instead of a life partner. To build a solid structure with another human being, their heart needs to stay open with their inner truth shining through any obstacle stumbled upon in their contact.
Purpose
Mercury is the final destination of Leos born on the 6th of August, there to show their path of self-expression and the cleansing needed in their throat chakra. They often become speakers, writers, and move with grace and ease once they get in touch with their true inner need. It is their goal to show their heart openly, without shame, while staying connected to their tribe and the world surrounding them in compassion and love.
What They Excel In
A Leo born on the 6th of August is looking for ways to express, and this often turns them to different forms of art. Their freedom is typically found in systems that aren't rigid, even though they might choose to be a part of them for the large part of their youth and young adult life. They excel in occupations that give them space to employ their inspiration and make something grand, working with their hands with colors, instruments and clay, and anything that gives room for what they love to shine and be seen by others in a bright light.
August 6th Birthday Gift
For any special occasion, it is wise to consider a piece of art for Leos born on the 6th of August. Their inspiring and loving nature needs nurturing, and while cakes and sweets might help them awaken their soft and cuddly self, it is always better to choose something that will resist time and remain by their side for years to come. Buy something made by a famous artist or an album they mentioned the last time you spoke to them, anything created by someone they admire and feel in touch with.
Positive Traits for August 6th Born
Warm, passionate and creative, they can easily find a way to move through the material world with grace and ease, forming their circumstances and shaping their reality into the image of beauty they carry in their heart.
Negative Traits for August 6th Born
Stuck in authority troubles and expectations from their father or anyone that didn't give enough room for their personality to blossom, they might set foot on the wrong path and become an unsatisfied part of a structure they don't belong to.
Healing Crystal
The right choice of stone for individuals born on August 6th is bastnasite. It is a crystal that promotes change of ways and helps them manifest their dreams, finding creative ways to express what hides in their heart. Helping out with grounding of one's sacral chakra, it will aid their inspiration to come out in beautiful and creative ways. With its aid, they will let go of fear and pursue their passion instead of getting stuck in patterns that keep them in a loop of dissatisfaction.
Sabian Symbol
The Sabian symbol for Leo representatives born on August 6th:
"A Human Soul Seeking Opportunities for Outward Manifestation"
A very straightforward Sabian symbol marks lives born on this date, for their entire life story seems to be about ways to express their inner needs and the rich world they carry in their heart. They are to manifest their vision, hold on to their grounding no matter the obstacles in their path, and find ways to shine brightly on others with their deepest emotion worn on the outside without fear of getting hurt. They need to find a door to walk through to be in sync with the mission of their heart.
Famous Birthdays on 6th of August
In 1881 Alexander Fleming was born, a Scottish microbiologist, physician and pharmacologist who discovered the world's first antibiotic substance, Penicillin G. He was knighted for his scientific achievements.
In 1928 Andy Warhol was born, an American artist and director, and a leading figure in the visual art movement known as pop art. The innovative nature of his art is seen through Venus and Mars in his planetary row, as well as his openness about his homosexuality before the gay liberation movement.
In 1973 Vera Farmiga was born, an American actress known for her roles in The Departed, Up in the Air and Safe House. In need to employ her Venus, apart from acting she has been a semi-professional folk dancer and a classically trained pianist.
Important Historical Events on 6th of August
1806 – Holy Roman Empire is ended by abdication of Francis II (born on February 12th).
1819 – The first private military school is founded in the U. S.
1890 – The first time that a person is executed by electric chair.
1926 – The first time that a woman swam across the English Channel.
1945 – Atomic bomb "Little Boy" is dropped on Hiroshima.
2012 – Curiosity rover lands on the surface of Mars.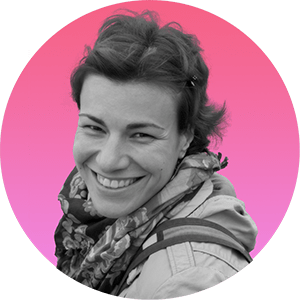 Iva Vucinic is a highly regarded professional astrologer & psychologist. Certified by the International Society for Astrological Research (ISAR CAP) and a graduate of Johannes Kepler Institute.
Iva is also an accomplished writer, with her work on astrology featured in major media outlets such as Yahoo, Daily Mail, Cosmopolitan, BuzzFeed, NBC ...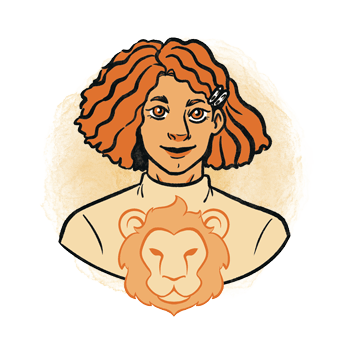 Additional Information
Leo - traits, personality, dates, characteristics and astrological sign information.
Leo Man - information and insights on the Leo man.
Leo Woman - information and insights on the Leo woman.
Leo Compatibility - the compatibility of Leo with the other astrological signs in love, sex, relationships and life.
Leo History - the history of Leo and the stories behind it.
Leo Symbol - images and interpretations of the Leo symbol and ruler.
Zodiac Calendar - Discover what your date of birth tells about your character, motivation and purpose in life.