08/28 Birthday - Zodiac Information
August 28th Zodiac
Date: August 28th
Zodiac Sign: Virgo
Color: Rose
In One Word: Defenses
Shape: Arrow
Strength: Energetic
Weakness: Destructive
Most Compatible With: Capricorn

The changeable nature with Sun in the mutable sign of Virgo is best seen on August 28th. This is a time of extreme tenderness and vulnerability, at the same time being a date of high energies and intense initiative and force. The inner conflict may lead to neurosis and all types of aggressive and destructive behavior, but it becomes truly powerful in time, as they find the right mission to embark on and true faith to follow them in their tracks.
August 28th Horoscope
MOON – MARS – (Pluto) – MARS
With such intense energy and the importance of grounding quite obvious in those born on the 28th of August, we can anticipate a story of physiology and their body to be extremely important. These individuals are bound to train, exercise, and commit to a healthy routine if they are to truly live out their purpose and be able to protect their heart from such strong energies. They are to care for their physical existence while managing to sink deep into their hearts to embrace all "fallen" emotions, anger and destruction that might come alive. This will give them strength to build a new world for themselves.
With initiative and focus on their authentic needs, Virgos born on this date are strong, confident leaders who act from the heart. This is a powerful time within a sign that is typically passive and introverted, and shows how one's seemingly week, emotional qualities may turn into strength and give guidance to many people through all forms of leadership, action and initiative.
Love and Emotions
August 28th gives a sense of struggle between one's sexuality and their sensitive emotional world, and these things will often overlap in strange ways and make them uncertain about their choice of partner. They could have trouble finding love in difficulty and dark situations, for the fight for laughter and childish fun, romance, and inspiration seems to exclude all those things that live in their shadows. Focused on one partner and their ideals, they could be badly hurt and disappointed if they don't value themselves enough and comprehend the importance of pain on their path to truly connect to their significant one.
Torn between platonic relationships and those that are mostly sexual, it is possible that they will build some coping mechanism that won't let them move from a stagnant point. What they really need is faith, so they can give up to their dream and let it lead the way, away from bonds that don't fulfill their needs either way, into one, important relationship that will serve a higher purpose in their life and lift them one step higher towards the person they wish to become.
Purpose
With Neptune as their guiding, dim light in this lifetime, those born on August 28th need to find something sensitive and truly powerful to give their lives meaning. They are in search for something that inspires, moves them, and lives in the realm of the unseen. To cleanse their world of toxic influences, they will have to turn to faith and create boundaries to other people that are obvious, specific, and defined by their vast emotional needs. Once they embark on their mission and start following their true calling, nothing will stand in their way.
What They Excel In
Individuals born on August 28th are very good sportsmen and know how to get the best results from their body. Still, there is always a hidden talent somewhere in their deep frailty, and it presents a turning point in their life when they learn about things they do with most ease, inspired and guided by an inner voice. Letting go to the flow of inner tides, they become artists, healers, doctors and philanthropists, always ready to believe in the capacity of the human kind.
August 28th Birthday Gift
Scented candles and incense sticks are a good choice of gifts for those born on August 28th if you aren't that close. They need something to make their living space smell good, fragrant and gentle, but at the same time fiery and warm. If you are getting a book, it should be a work of fiction, but one that has an intense plot that stands for the fight for the ideal that they are to reach in this lifetime.
Positive Traits for August 28th Born
Sharp, strong, with intense leadership abilities, they are stable and know how to protect those they care for. Faithful idealists with a cause, they constantly strive higher and won't settle for less than what they believe is possible.
Negative Traits for August 28th Born
Rigid and too intense in their ways, they have trouble dealing with frustration and might get neurotic, jumpy, and too loud. Stubborn and stuck in fear, if they don't nurture faith, their earthly existence loses meaning.
Healing Crystal
Selenite is a wonderful stone for people born on the 28th of August, bringing them the touch of the Divine in their earthly activities, and helping them connect extremes they carry within. It is a stone that allows contact with the Angelic Realm, bringing one in touch with their talents and all dormant abilities they acquired in their past lives. Strong healing crystals such as this one help them see the wonders they are surrounded while staying in touch with their most practical Self.
Sabian Symbol
The Sabian symbol for Virgo representatives born on August 28th:
"A Man Becoming Aware of Nature Spirits and Normally Unseen Spiritual Agencies"
Although the focus of this date is put mostly on the physical world and one's first chakra, this symbol speaks of the importance of faith they are to build over the years. Their lives will normally start as practical, grounded, and guided by instinctive needs and battles, with a tendency to evolve to something much larger than their everyday existence. Difficulties that come out of fears, existential and others, will turn into productive movements as they absorb faith and see where their mission and talents lie.
Famous Birthdays on 28th of August
In 1965 Shania Twain was born, a Canadian singer and songwriter, and the best-selling female artist in country music history. She stated that she survived thanks to music, singing in bars when her parents could provide food at their table.
In 1969 Jack Black was born, an American actor and comedian, known for his roles in School of Rock, The Holiday and others. Apart from acting, he is the lead singer of a comedy rock/hard rock band named Tenacious D.
In 1986 Florence Welch was born, an English singer and songwriter, recognized as the lead singer of the indie rock band Florence and the Machine. When she was only 13, she witnessed her grandmother commit suicide, and began drinking. However, with her talents properly nurtured, her experience with alcohol never span out of control.
Important Historical Events on 28th of August
1789 – Enceladus, one of the Saturn's moons, is discovered.
1845 – Publishing of the first issue of Scientific American.
1859 – The strongest recorded geomagnetic storm on Earth.
1898 – "Brad's Drink" becomes "Pepsi-Cola".
1913 – The Peace Palace in The Hague is opened.
1993 – The first known asteroid moon is discovered.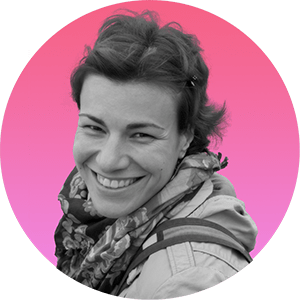 Iva Vucinic is a highly regarded professional astrologer & psychologist. Certified by the International Society for Astrological Research (ISAR CAP) and a graduate of Johannes Kepler Institute.
Iva is also an accomplished writer, with her work on astrology featured in major media outlets such as Yahoo, Daily Mail, Cosmopolitan, BuzzFeed, NBC ...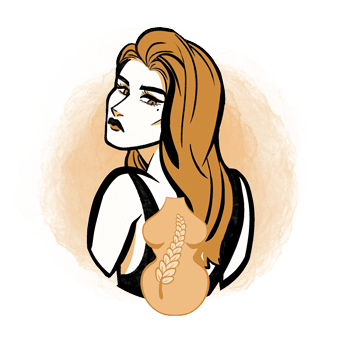 Additional Information
Virgo - traits, personality, dates, characteristics and astrological sign information.
Virgo Man - information and insights on the Virgo man.
Virgo Woman - information and insights on the Virgo woman.
Virgo Compatibility - the compatibility of Virgo with the other astrological signs in love, sex, relationships and life.
Virgo History - the history of Virgo and the stories behind it.
Virgo Symbol - images and interpretations of the Virgo symbol and ruler.
Zodiac Calendar - Discover what your date of birth tells about your character, motivation and purpose in life.