08/15 Birthday - Zodiac Information
August 15th Zodiac
Date: August 15th
Zodiac Sign: Leo
Color: Selective Yellow
In One Word: King
Shape: Infinity Symbol
Strength: Aware
Weakness: Out of Control
Most Compatible With: Aquarius

The intensity of August 15th is quite vivid, and you will see people born on this date carrying an obvious chunk of energy that may light up the world if properly directed. This is a date of passionate initiatives and actions that are smart, intellectual, and pushed forwards until the goal is reached. With such an intense quality of Self, these individuals need to find their center of being instead of constantly being thrown from one thing to the other, so they can become the leaders they were born to be.
August 15th Horoscope
SUN – MERCURY – (Pluto) – MARS
The planetary row of those born on the 15th of August shows an instinctive and yet rational nature that has the power to move mountains when properly handled. This is a time of great thoughts that get materialized and implemented, and these individuals have the power to raise their awareness through the roughest of circumstances and reach incredible positions in life. It is important that they respect everyone equally, especially those that work for them and may seem to be set "lower" on their radar for humanity.
Saturn meddled in the second row of these individuals, putting ambition and focus on their plate as a tough unavoidable circumstance that cannot be overcome until responsibility is taken and solid boundaries created. This could show hidden difficult circumstances in life that one feels the need to avoid or run from, or simply feels shame to show them to the rest of the world. As their personality rises in confidence and purity of ideals and faith, they build a foundation for any achievement they wish to reach for.
Love and Emotions
Given the gift of reason, followed by passionate and instinctive actions that evoke their sexuality and put it high on their ladder of priorities, Leos born on the 15th of August sometimes get a bit detached from their truest emotional world. It is easy to skip a step or two and connect on a superficial level if they don't find the core of their desire and inspiration with someone entirely different from what they perceive as "normal". Their relationships teach them how to talk with different people and how to embrace diversity of individualities that is supported by something as simple as love.
As they become aware of the support system they can build through loving relationships, they find their core of emotion with more ease too and approach more satisfying relationships that may fulfill their emotional needs properly. With their feelings intense and mixed with sexuality in ways that sometimes get out of control or become their source of shame, they are to set free in love and with an open heart that is ready to connect in pure intimacy.
Purpose
Communication and spontaneous self-expression become the main issue in lived of those born on August 15. They are born to this world to deliver a message that they aren't always aware of while their inner struggle continues. The purpose found in Mercury stands as a vocation call, something that needs to be done in the field of profession and ways to express themselves in ways that allow them to connect with other human beings with quality and understanding. Balance of speaking and listening is a good exercise they can use to find middle ground in situations that seem unsolvable.
What They Excel In
A person born on August 15th excels in all activities that require intellectual efforts and movement, and in time, become wonderful orators when they see the purpose in showing their emotional core to other people. They are worker bees with an infinite energy pool that, when properly governed, leads them towards important, leading positions in any area of expertise they choose to follow. Still, they might burn out if they don't use their talents and the flow of life to build their strivings on.
August 15th Birthday Gift
A Leo born on August 15th will always be for an interesting physical activity that will help them release stress. Buy them a bicycle or enroll them in a self-defense class that will show them where their soft spots lie and how to protect them. They will always appreciate a good book, preferably not one in three thousand pages but something that can be read while the ride the train or in several instances with their morning coffee.
Positive Traits for August 15th Born
Passionate, straightforward and ready to speak their mind, they have the initiative and strength to face any challenge in their way. Hardworking and ready to act, they are willing to share the energy they possess with others when in the right tribe.
Negative Traits for August 15th Born
Egoistic, too instinctive to mind other people's feelings, and sometimes aggressive and too loud, their energy takes the best of them when it isn't constructively focused.
Healing Crystal
Larimar stone is a wonderful choice of crystal for Leos born on August 15th, that may be used to balance out their life story with the story of heart they truly reside on. It is a stone of clear communication while helping them contact the Divine Feminine, so they can heal emotions and release stress caused by the tension of activity bundled up in their planetary row. Its properties aid the dissolving of emotional barriers so negative emotions can be safely released and let go of.
Sabian Symbol
The Sabian symbol for Leo representatives born on August 15th in two years preceding a leap year:
"A Carrier Pigeon Fulfilling Its Mission"
The Sabian symbol for Leo representatives born on August 15th in a leap year and a year following it:
"In a Circus the Bareback Rider Displays her Dangerous Skill"
A sense of urgency and danger is present in both of these symbols, as well as the need for communication between the animal world and humans. It speaks well of the inner dialogue these individuals need to find between their instinctive side and reason, and the need to tame their passions and make them productive and useful enough to help them reach for dangerous or truly demanding tasks they are to perform.
Famous Birthdays on 15th of August
In 1771 Sir Walter Scott was born, a Scottish novelist, poet and playwright that wrote The Lady of the Lake and Ivanhoe. He survived childhood polio that left him lame, and recovered to a point that allowed him to build a successful career in law and as one of the most prominent writers of that time.
In 1865 Mikao Usui was born, a Japanese spiritual leader that founded a spiritual practice known as Reiki. There had been stories that he earned a doctorate in theology at the University of Chicago, but it was later revealed that he never attended this university.
In 1972 Ben Affleck was born, an American actor, screenwriter and director, and a two times Academy Award winner. His father had a severe problem with alcoholism and even spent two years homeless after he separated from Ben's mother.
Important Historical Events on 15th of August
1519 – The foundation of Panama City.
1843 – The oldest Roman Catholic cathedral in continuous use in the US is dedicated in Honolulu, Hawaii.
1914 – The Panama Canal is opened for traffic.
1939 – The premiere of The Wizard of Oz.
1947 – After near 190 years of British rule, India gains independence.
1970 – The first time that a woman plays as a professional in an American football game.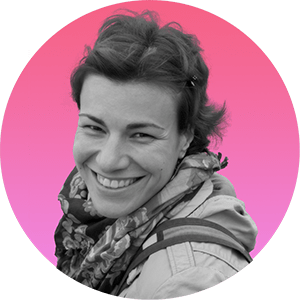 Iva Vucinic is a highly regarded professional astrologer & psychologist. Certified by the International Society for Astrological Research (ISAR CAP) and a graduate of Johannes Kepler Institute.
Iva is also an accomplished writer, with her work on astrology featured in major media outlets such as Yahoo, Daily Mail, Cosmopolitan, BuzzFeed, NBC ...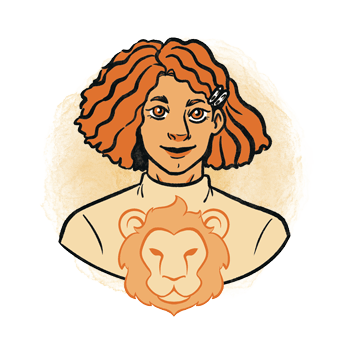 Additional Information
Leo - traits, personality, dates, characteristics and astrological sign information.
Leo Man - information and insights on the Leo man.
Leo Woman - information and insights on the Leo woman.
Leo Compatibility - the compatibility of Leo with the other astrological signs in love, sex, relationships and life.
Leo History - the history of Leo and the stories behind it.
Leo Symbol - images and interpretations of the Leo symbol and ruler.
Zodiac Calendar - Discover what your date of birth tells about your character, motivation and purpose in life.