08/20 Birthday - Zodiac Information
August 20th Zodiac
Date: August 20th
Zodiac Sign: Leo
Color: Turkey Red
In One Word: Ancestors
Shape: Funnel
Strength: Readiness
Weakness: Dark Thoughts
Most Compatible With: Aquarius

It is the 20th of August that brings the deepest state of change to connect extremes of oppositions that the sign of Leo normally stands opposed to. With the nature of this date firm and fixed, people born at this time are to learn that embracing change brings them into a state of personal power, making them magicians, occult leaders, and all sorts of rich and influential people that focus best in the time of crisis.
August 20th Horoscope
MOON – PLUTO – (Pluto) – MARS
To find the right direction in life, each individual born on August 19th needs to reexamine their emotions, authenticity, and deal with ancestors that influence them from below their feet. They are deeply emotional and sometimes dark, depressed, guided by impulses and strange inner cravings that are magnetic and seem impossible to avoid. As time goes by, they learn that all those rivers that brought them to grow served a much larger purpose that they thought at first. This is when they realize that they have much more influence on the world around them than they were aware of at a young age. Sensitive and deep, this is a row of rare talents that are to be used with their heart open and their acceptance for their own shadow unquestionable.
The story of Sun and Pluto appears in their second planetary row, putting a strong emphasis on inner change and learnt beliefs that are to be let go of so their authentic personality can be touched. Their tale is that of contacts with the other world, but also of panic fears and holding back, swallowing emotions, until they are ready to explode. They need to learn how to flow with moment, accepting their reactivity as a natural part of their personality instantly, and with honesty towards themselves.
Love and Emotions
Passionate and deeply emotional, people born on the 20th of August wish to merge with the perfect partner, their soulmate, someone they feel on a much deeper level than the rest of mortals around them are able to. They find joy in change, and this can lead to a state of depression, irrational choices, and passionate encounters that lack emotion if they close their heart along the way. It is important for them to let go of the past and decide to heal and regenerate from bruises of failed relationships, so they can find the one that will support them and accept them for exactly who they are.
Manipulation and obscene images can be a part of their love life, but they know that it is in their power to break free from any bond that troubles them. Although some of them serve simply to show them the strength of their own personality, it is important that they find the point of love after a breakup, forgiveness and see how end is necessary in order to transform and cleanse their emotional world from toxic patterns and issues left to them as inheritance.
Purpose
It is the main task of those born on August 20th to find unity, oneness, and the true power in the center of their being. Although this won't be an easy task, with enough depth and emotional self-support, they have an opportunity to cleanse their family tree from all obsolete and painful feelings and reach for their true role in this world with an open heart. They are to create, from the point of darkness into the light.
What They Excel In
Leos born on the 20th of August excel in extreme and dangerous activities, times of crisis, and all those supportive leading positions that are needed when times get rough. They carry their light deep and see others through their weak points and bruises that can be healed. They make great politicians, cult leaders, and healers, and need to have their emotional world cleansed so they don't give in to manipulation and strange tendencies towards others along the way. Able to help others cleanse their inner worlds too, they do best when they are connected on planes invisible to the human eye.
August 20th Birthday Gift
To choose the right gift for a Leo born on August 20th, you can go with anything that any Leo would appreciate. They will enjoy little things, personal items that will confirm their position in your world, and shiny, bright beams of light that don't necessarily need to be useful. However, to sweep them off their feet, you need to think deeper and sink into their dark tendencies, sexuality, and beneficent things that make them joyous even if they aren't accepted by other people.
Positive Traits for August 20th Born
Sensitive yet ready to shine a light on the most troubling issues in life, they are a good friend to be around in danger and crisis, showing their true strength when the greatest challenges are set in front of them.
Negative Traits for August 20th Born
Dismissive, self-destructive, manipulative and dark, they could use their understanding for human suffering for their own position of gain if they aren't emotionally cleansed and supported by their upbringing to stay open and vulnerable when needed.
Healing Crystal
A stone that will balance the intense energies of those born on August 20th is pyrrhotite. It regulates the flow of electrical changes to all systems of their body and aligns the meridians. This is a crystal that helps these individuals let go of fear to be ready to dive deep into their unconscious world finding gifts that will set them free. Unusual in meditation, it leads one to thoughts about grand resolutions and life changes that will fix what is broken and heal their lives. It aids the birth of miracles.
Sabian Symbol
The Sabian symbol for Leo representatives born on August 20th in each year that isn't a leap year:
"The Luminescence of Dawn in the Eastern Sky"
The Sabian symbol for Leo representatives born on August 20th in a leap year:
"Many Little Birds on a Limb of a Big Tree"
Carried by much bigger things that one's personal story of Self, the real challenge of Leos born on this date is to collect enough details into one whole, to see how much support they are actually getting. Their source of power is found in movements of the Universe, planet Earth, and all those things that don't seem that close to our reach. New beginnings and life will present themselves when they widen their perspective enough to see a much bigger picture.
Famous Birthdays on 20th of August
In 1901 Salvatore Quasimodo was born, a Sicilian poet and novelist that won the Nobel Prize in Literature. He is known for work that used a "closed", hermetical language to discuss recurring motifs in Sicily, religion and death.
In 1958 David O. Russel was born, an American director, screenwriter and producer, known for his work on Spanking the Monkey, Flirting with disaster and Silver Linings Playbook. He is an advocate for mental illness treatment and support and an active supporter of research on Autism.
In 1974 Amy Adams was born, an American actress and singer, known for a wide range of roles, from a Disney princess in Enchanted, to a seductive con artist in American Hustle. She keeps the concept of celebrity down to a minimum, stating that the more people know about her, the less they will believe her and her characters.
Important Historical Events on 20th of August
1858 – The first time that Charles Darwin's (born on February 12th) theory of evolution is published.
1866 – The American Civil War is officially ended.
1882 – The debut of Tchaikovsky's 1812 Overture in Moscow.
1920 – In Detroit, the first commercial radio station starts working.
1920 – The organizing of the National Football League in the state of Ohio, US.
1962 – The beginning of the maiden voyage of the first nuclear-powered civilian ship.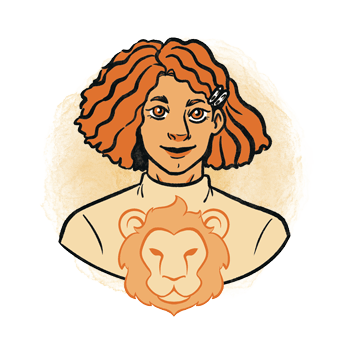 Additional Information
Leo - traits, personality, dates, characteristics and astrological sign information.
Leo man - information and insights on the Leo man.
Leo woman - information and insights on the Leo woman.
Leo compatibility - the compatibility of Leo with the other astrological signs in love, sex, relationships and life.
Leo history - the history of Leo and the stories behind it.
Leo symbol - images and interpretations of the Leo symbol and ruler.
Zodiac Calendar - Discover what your date of birth tells about your character, motivation and purpose in life.