08/08 Birthday - Zodiac Information
August 8th Zodiac
Date: August 8th
Zodiac Sign: Leo
Color: Flame
In One Word: Raw
Shape: Arrow
Strength: Strong
Weakness: Aggressive
Most Compatible With: Aquarius

A date such as the 8th of August reminds us of the warmth of the real world and has a great responsibility with all the strength it carries along. This is a date of grand moves and choices when a lot can be done with the right focus and a solid plan that a person will stick to. Everything new will be done with ease and people born on this date are typically well-grounded, focused on the real world and ready to act.
August 8th Horoscope
(Pluto) – MARS – (Pluto) – MARS
This entire planetary row speaks of one's connection to planet Earth and speaks of the importance of the material world in lives of individuals born on August 8th. They will be filled with energy that needs to be employed and if their instincts and physical needs aren't met at the youngest age, they could feel frustrated or become aggressive as time goes by. The energy in their lives needs to circle and balance is to be found between things they give and things they receive. With solid boundaries and carefully planning, they can achieve anything they strive for.
The Sun and Venus make the second row of this date, pointing out the importance of inspiration and creativity in the material world. Their goal is the manifestation of love and a firm personality that will allow them to stand on their true identity without diminishing their personal value or self-respect. The potential to make something magnificent is grand here, but it comes with great responsibility.
Love and Emotions
Feelings are an important destination point of those born on the 8th of August, for they are to guide them before they put their head through the wall. Their relationships will usually be intense and passionate but need to support them on a deeply emotional plane so progress in all other areas of life can be made. We will often find them in solitude or bonds that don't truly touch their heart as they grow older, if they don't give in to deep self-reflection and find ways to balance out their intense energies.
Initiative won't be their issue, except when they get tied in images of cocreation with the wrong partner. As they get closer to their center of personality and allow their entire world to reshape and change, they will find someone equal and stop taking over the roles of an aggressor or a victim. They need time and usually to spend some time alone to understand their true needs and sort their priorities out, before they rush to initiate a close and a healthy relationship with the one they love.
Purpose
Liberation is the focus point in lives of individuals born on August 8th, and their social circle will most likely drastically change throughout their lifetime. More than other Leos, they feel the need to remain the part of a known system and will encounter people who resemble them in strange ways, in their incredible authenticity that might be considered eccentric or hard to accept. They are to set free of the predestined and limitations in their attitude, in order to build their own individualism in unusual ways.
What They Excel In
A person born on August 8th excels in sports and all sorts of intense activities. Time teaches them that they are to create something beautiful to make their life meaningful and they might turn to creative or artistic work as they grow older. Their passions are powerful and guide the way towards outer recognition once they are recognized for who they are by themselves.
August 8th Birthday Gift
When you choose a birthday gift for someone born on the 8th of August, you are to consider their fiery nature first and think of something in sync with their passion. Although you can always give them a gift card from a local gym or organize training with them, it would be your best bet to go with something that sparks their positive emotions and creativity. Give them a toolkit for graphic drawing, a sewing machine, or something that will keep their focus and help them relax in their hectic everyday routines.
Positive Traits for August 8th Born
Innovative, strong and energetic, they are able to perform any task and position themselves in ways that allow victory in battles that are seen as too intense or hurtful for other people.
Negative Traits for August 8th Born
With frustration on their plate, they become too intense or aggressive and need to find ways to vent and let their anger out until it is productive and supportive of their true needs.
Healing Crystal
Goethite is a very good choice of crystal for Leos born on August 8th, giving them the ability to healthily connect to planet Earth and find resourceful grounding by dealing with residual emotions that hold them back. It is a stone that gets them in touch with benefits of changes in the natural flow of things, making them open for compassion and love and aiding emotional healing. It will bring peace into their heart and teach them how to embrace pain and negative emotions and transform them into light and joy as time goes by.
Sabian Symbol
The Sabian symbol for Leo representatives born on August 8th in a year preceding a leap year:
"A Pageant, with its Spectacular Floats, moves along a Street Crowd with Cheering People"
The Sabian symbol for Leo representatives born on August 8th in a leap year and two years following it:
"The Storm Ended, all Nature Rejoices in Brilliant Sunshine"
These two symbols speak of everything that needs to show for all the right reasons, to the outer world. Other people and our planet are to see the incredible inner light of individuals born on this date, after the storm has passed and they reached the end of the tunnel they were born into. These are symbols of positive outcomes and one's struggle to reach their own inner truth that will guide them to impress the world in all its natural glory.
Famous Birthdays on 8th of August
In 1879 Bob Smith was born, an American surgeon and the co-founder of Alcoholics Anonymous. His shaken personality needed to reshape as he realized that the problem of his own alcoholism wasn't properly approached by institutions that existed at the time.
In 1921 Esther Williams was born, an American swimmer and actress, popular in the 1940s and the rise of the film industry. After being raped, she turned to sports and became one of the most successful swimmers of her time, leading to a career in acting to shine.
In 1937 Dustin Hoffman was born, an American actor and director, known mostly for his portrayals of vulnerable characters, his breakthrough being the role of Benjamin Braddock in The Graduate. In 2017, seven women accused him of sexual assault.
Important Historical Events on 8th of August
1786 – The first time that someone climbs up Mont Blanc.
1794 – The beginning of an expedition to search for the Northwest Passage in Alaska.
1876 – A patent for a mimeograph is received by Thomas Edison (born on February 11th).
1908 – The first public flight by the Wright Brothers.
1963 – In a Great Train Robbery, 15 robbers steal £2.6 million.
1969 – The Tate murders are committed by the Manson family.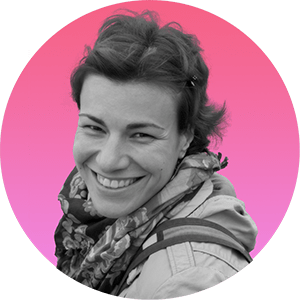 Iva Vucinic is a highly regarded professional astrologer & psychologist. Certified by the International Society for Astrological Research (ISAR CAP) and a graduate of Johannes Kepler Institute.
Iva is also an accomplished writer, with her work on astrology featured in major media outlets such as Yahoo, Daily Mail, Cosmopolitan, BuzzFeed, NBC ...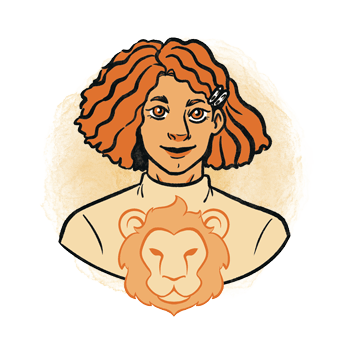 Additional Information
Leo - traits, personality, dates, characteristics and astrological sign information.
Leo Man - information and insights on the Leo man.
Leo Woman - information and insights on the Leo woman.
Leo Compatibility - the compatibility of Leo with the other astrological signs in love, sex, relationships and life.
Leo History - the history of Leo and the stories behind it.
Leo Symbol - images and interpretations of the Leo symbol and ruler.
Zodiac Calendar - Discover what your date of birth tells about your character, motivation and purpose in life.